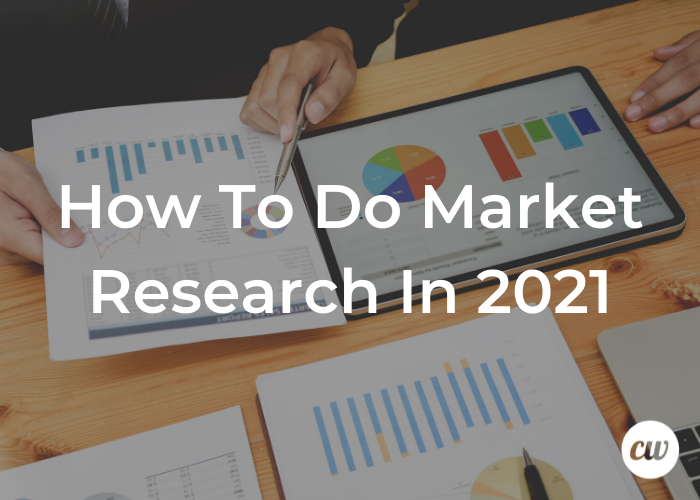 How To Do Market Research In 2021
Have you ever thought of a brilliant idea, only for it to completely flop?
Companies who fail to engage in market research experience this sensation over and over.
It's not necessarily their ideas or products that are the problem—it's the lack of insight about consumers, the competition, and the marketplace.
Decades ago, market research could be a hassle, especially for small businesses. Today's entrepreneurs have a wealth of market information right at their fingertips. Not taking advantage of this data would be a waste.
Throughout this guide, you'll discover:
Why conducting market research is imperative for every business
The two main types of market research and how to use them
7 market research tools your business can implement today
Let's get started.
What is Market Research?
Market research is defined as "the process of determining the viability of a new service or product through research conducted directly with potential customers."
Through this process, companies gain insight into the needs of their customers and the existing state of the marketplace by evaluating the actions of their competitors.
Market research can be conducted either:
In-house: Using the resources of the marketing, research & development, and other related departments, companies can save money by conducting market research on their own. However, this practice may lead to internal bias.
Third-party company: Companies who can hire an external company to conduct market research find that the results are more objective.
Regardless of who conducts the research, these projects analyze one or more of the following aspects:
Target Audience. Before developing a new product idea or formulating a campaign strategy, businesses need to fully understand the needs, desires, and pain points of their target audience. Additionally, they must also know who their target audience is. This includes data such as geographic location, income, job title and description, interests, and so on.
Industry Analysis. On top of understanding their market, companies need to define what products and services are available to that audience. Using market research to analyze the existing state of their marketplace positions a brand to make informed internal decisions.
Competition. Companies use market research projects to discover and analyze what their competition is doing. The data collected from these research projects helps brands develop new products, identify market-level opportunities, and brainstorm how they can outperform the competition.
Using the data collected from these efforts, companies can then implement the information across their organization. Common uses for market research data include:
Market segmentation
Buyer persona development
Product research and development
Branding and marketing campaigns
Advertising testing and experiments
Annual company reports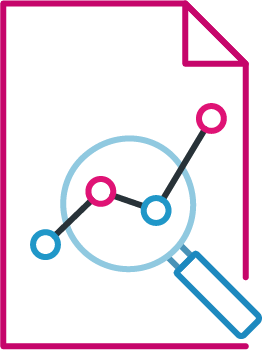 Why is Market Research Necessary?
Market research in 2021 can seem tedious. You have to dedicate a significant amount of time, energy, and resources to gather and analyze the data, before ultimately executing new projects using the newfound knowledge.
Even if you source the work out to a third-party market research company, you're still responsible for reviewing the data and deciding what to do with it.
With all of this in mind, it's easy to question if market research is necessary for your business. The answer will always be a resounding yes.
Market research provides your business with insight that positions your teams to make wise decisions for future opportunities and growth.
With market research data at your fingertips, companies enjoy benefits like:
A Clear Understanding of New & Existing Markets
Have you ever gotten lost while on a road trip or a hike?
That feeling of worry, helplessness, and confusion is one you'd rather not repeat. Yet, you'll experience it all over again if you are attempting to navigate a market without prior knowledge or information.
Market research provides companies with a clear understanding of current and future market opportunities.
Think of market research like a map of the entire country. It doesn't help you decide which route to take, but it shows you the possibilities.
Limitless Idea Potential
If using market research for product or campaign development, the information you uncover will provide a wealth of inspiration.
Your teams can use the market research reports as the foundation for brainstorming new product lines, content marketing campaigns, and even hiring initiatives. Market research presents the data as is—it's up to your team to find the opportunities within it.
Informed Decision Making
As a leader in your company, your team looks to you for advice, direction, and overall guidance. Without the proper data in your corner, it may be difficult for you to make sound decisions, especially if they impact your entire team.
In 2021 and beyond, decisions of any size should be backed by concrete data. With fresh, up-to-date market research at your fingertips, you'll be able to make informed decisions about everything from a marketing task to the direction of the company.
You'll avoid the trap of simply guessing what to do next.
How to Conduct Market Research in 2021
When conducting market research, there are two types of data you can collect: primary and secondary data.
Primary Data is data collected and owned by your company. Whether via an online survey or in-person interview, your company has full control over the information. Data collected by a third party on your behalf is also considered primary data.
Secondary Data refers to information that is referenced while compiling research. This data is not owned by your organization but rather used to help guide your research initiatives. This can include various statistics, reports, or publications. Secondary data should be used to support the primary data discovered.
For the best results, it is recommended that businesses use both types of data to their advantage.
While secondary data collection requires an Internet connection and a time commitment, gathering adequate primary data involves methods such as:
Interviews with members of the target audience
Online or in-person surveys
Focus groups
Observation studies
However, before you haphazardly select a research method, follow these quick steps to identify the best option for your needs:
1. Define the Goal. Are you looking to walk away with qualitative or quantitative data? What do you need to achieve from conducting this research? What areas of the business will benefit from this research project? Answering questions such as these will help you identify the goal of your market research.
2. Set a Research Timeframe. Give yourself enough time to collect and analyze the data. Set a firm and realistic deadline for when you'd like to receive the results.
3. Identify How You'll Gather Data. Do you plan to collect the data yourself or rely on a third-party company that specializes in market research? Either option needs a clear plan of action that can be accurately executed.
Once you've completed these three steps, you'll have a better understanding of which research methods will best suit your needs.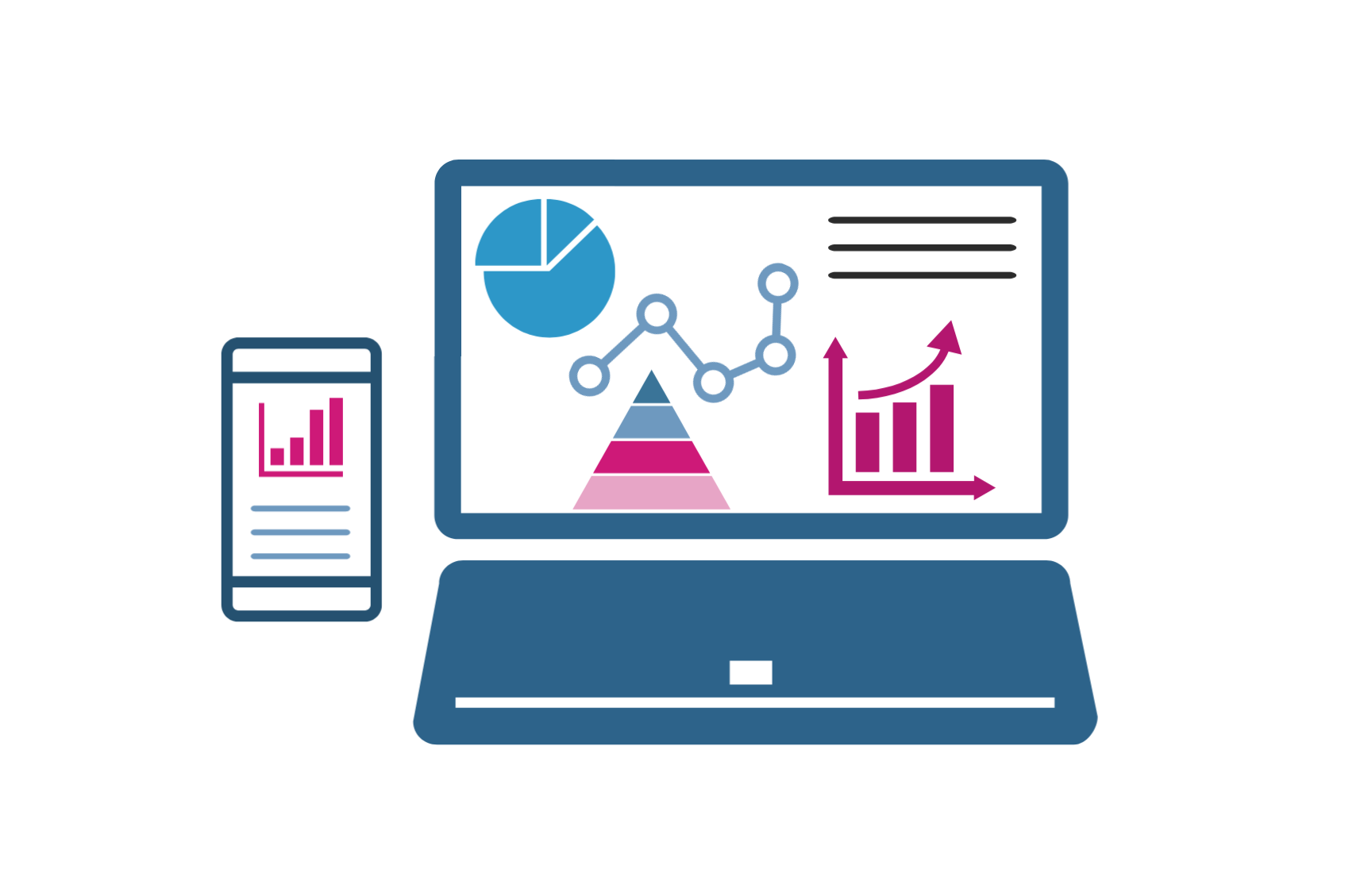 7 Market Research Tools You Can Use Today
Market research is a must for every industry. From the non-profit sector to mega-corporations, all businesses can benefit from engaging in a market research project.
With this in mind, there are several free and paid market research tools your company can use today.
1. Google Trends
Free
Google Trends collects data from all over the Internet to calculate the trending rates of specific search terms. This is an excellent tool to determine if your product, idea, or brand name are resonating with the audience.
2. Pew Research Center
Free
Need to collect scholarly articles and publications for your secondary data research? Pew Research Center is the perfect place to start. You'll find research and data on everything from social media to politics in this giant online library.
3. Remesh
Paid Tool
The COVID-19 pandemic didn't stop the need for market research. However, it did make gathering dozens of consumers together for a focus group extremely difficult. Remesh is an online tool that uses AI to analyze live customer conversations and produce timely reports. Think of it as your online focus group solution!
4. Facebook Audience Insights
Free
Using Facebook Audience Insights, marketers can discover mountains of data about their audience as well as others. This tool is ideal for those looking to identify emerging audience opportunities within their market, geographic area, or industry.
5. Make My Persona
Free
One of the top uses of market research is to conduct audience segmentation tasks and create buyer personas. Make My Persona takes the data you've gathered and transforms it into a clear and compelling buyer persona for your internal teams to leverage.
6. Answer the Public
Free and Paid Plans
As humans, we search for vague and extremely specific queries all the time. You've likely typed everything from "Restaurants near me" to "What is the quadratic formula?" into Google. Answer the Public is a research tool that compiles all of the searches completed relevant to your query topic. Companies can use this tool to discover what their audiences are curious about or want to learn more about.
7. Statista
Free and Paid Plans
Statista contains market data from 600+ industries and markets. While many of the reports and data points are free, others require a paid plan to access. For those using secondary data to their advantage, this is a fantastic source for complementary data.
How to Implement Market Research Data
Once you've completed your market research project, it's time to put it to good use. In 2021, this can include opportunities such as:
Segmenting Target Audiences on Social Media. All marketers know the power of social media advertising. This power is amplified when the message is tailored to each subgroup of your audience. Take advantage of your research and fine-tune the audience targeting settings on your social media ads.
SWOT Analysis. Market research is the perfect tool for conducting a SWOT (Strengths, Weaknesses, Opportunities & Threats) analysis for your brand. This data will help you identify factors in each category.
Rebranding Campaigns. If your company is about to embark on a rebranding strategy in 2021 or beyond, market research plays a vital role in the success or failure of this endeavor. Use your collected information to guide your rebranding decisions.
Of course, there are endless ways to use market research to your advantage. No matter the reason behind your company's market research efforts, you'll be glad you chose to gather the data in the first place.
взять займ на карту без отказа займ


Anne is a copywriter and digital marketing specialist currently residing in the Greater Nashville area. Originally from New England, she leverages her three top talents (writing, marketing, and coffee consuming) for businesses and brands of all sizes across the globe.
Anne is a 2013 Marketing Communications/Advertising graduate from Western New England University in Springfield, MA. She credits her launch into writing to her legendary elementary school poem about pizza that wowed the judges and won the creative writing award in her school district.
When not writing or working on marketing campaigns, you can find Anne at a coffee shop, exploring somewhere new, or training in martial arts as a 3rd degree black belt.