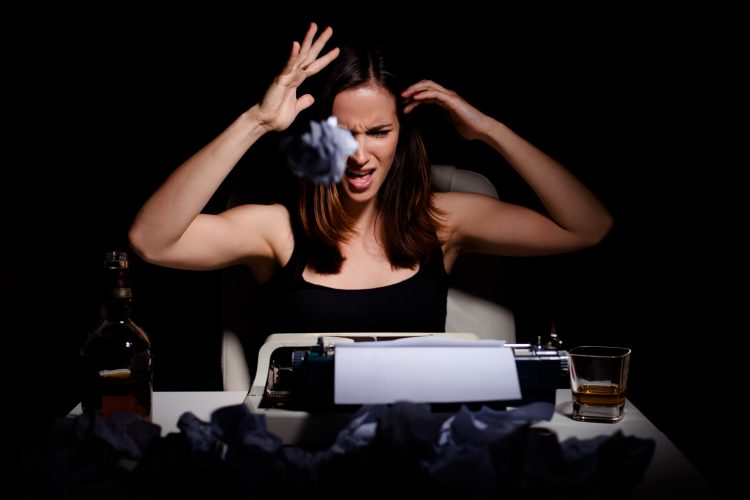 The Most Common Newspaper, Magazine, and Content Editing Mistakes
In their rush to be first to report a story, newspapers and magazines are making more and more mistakes. Worse, content writers and editors are picking up publications' bad habits by osmosis. It's one thing for writers to commit grammar, punctuation, and AP style faux pas, it's another for editors to let them slide. Continue reading for the most common media and content editing mistakes we've encountered.
Errors That Media and Content Editors Should Be Catching
In 2014, a content strategist told Huffington Post readers that they should read more if they want to become better writers. We agreed. Then he said, "Writing is a skill. But this skill is very complicated, because it can't be got by simple learning of grammar rules, punctuation marks, and different writing techniques." Sometimes, all you can say is, "Wow." The following mistakes are more subtle but just as bad.
Random capitalization. "On the surface, Kohlhepp was a polished Realtor who ran a successful South Carolina real estate firm upstate," the Washington Post wrote November 6. Even if he were a Polish realtor, the word "realtor" shouldn't be capitalized. You never capitalize a job title that stands alone, even if it seems like an important occupation like the president or the pope, said Minnesota State University's AP style pointers on professional and courtesy titles.
Unnecessary words. "In the photo, Cuoco, 30, rocks a fitted red corset with black shorts, fishnet stockings, a choker necklace, and a hat while holding a whip," said Entertainment Tonight. Have you ever seen a baggy corset? Nope. As Google said, corsets are "a woman's tightly fitting undergarment extending from below the chest to the hips, worn to shape the figure," so the editor should've deleted the word "fitted."
Missing words. Content marketing company Contently forgot to mention failure to proofread in its article "10 More Mistakes That (Might) Ruin Your Freelancing Career." It also forgot to place the word "what" between the "and" and the "the" in the following sentence: "Knowing your worth and the "going rate" is for different types of freelance writing will give you a huge leg up in negotiations." Alternatively, Contently could've deleted the word "is."
Too many words. "Whether you update the site every occasionally or amplify it on an ongoing basis, the bulk of the work is behind you," said Contently. Obviously, this writer decided to say "occasionally" instead of "every day" or "every night" but neglected to remove "every." (We would also argue that "amplify" was a poor word choice.)
Misspelled (and missing) words. "L-ornithine is made in the body as well as in laboratory and is also used as a medicine and as supplement by many bodybilders," said Nutrient Journal. "Bodybuildes use ornithine for improving athletic performance." The worst part about all of these mistakes is they occurred before the article started.
Mistakes right out of the gate. Website testing tool Sitebeam made the following mistake in the first sentence of a landing page in April and still hasn't corrected it: "If you made it here your are probably looking for inspiration to create a pitch deck for your own startup." There should also be a comma after "If you made it here."
Confusing phraseology. When you read, "Pint-sized primate ends up with prostitute as a tip for services, police say," you might wonder what services the primate performed. CBS News headline "Police: Man used Girl Scout money, primate to pay prostitute" leaves less to the imagination than Oregon Live's headline.
Wrong word choice. "[Make it work.] This was my motto long before the ever-dapper Tim Gunn coined it on Project Runway," a magazine CEO and media company founder said in an article she contributed to Forbes. "Although, I must admit he sounds a lot better saying it then I do." This publishing exec should've chosen "than." If Forbes follows AP style guidelines, she also should've placed quotation marks around "Project Runway."
Are You Good at Catching Other People's Mistakes?
If so, sign up to edit and proofread for ContentWriters today. We're always looking for copy editors and line editors to correct punctuation, grammar, and style mistakes – not that our writers would make any.


Miranda is a Cleveland-based content writer, magazine writer, editor, and memoirist.