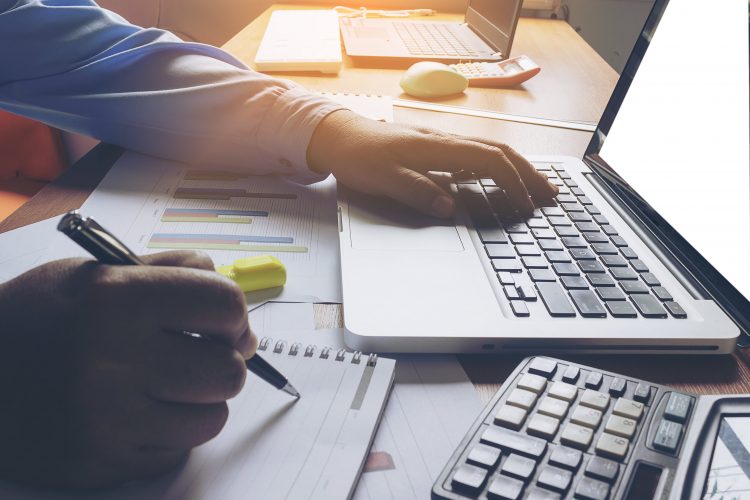 How to Become A Content Writer
Becoming a freelance content writer is an excellent work-at-home opportunity for professional, deadline-driven solopreneurs who want to make a living helping companies create effective digital marketing content.
This often comes in the form of blog posts, website pages, email newsletters, product descriptions, and white papers.
The increase in demand for high-quality content doesn't appear to be slowing down any time soon, so it's a good time to get started.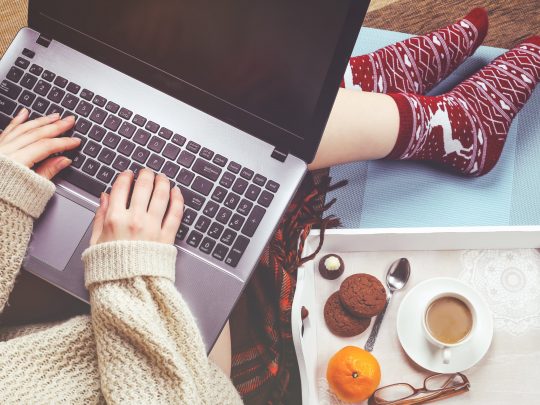 What You Need to Become a Content Writer
First and foremost, you need to be able to write. When presented with a blank page and little information to go on, take charge by planning a way to create brilliant, engaging content. Do this by researching the topic, organizing your thoughts into an outline, writing copy, and reviewing it to make sure it's free from errors.
Since most content writing jobs pay a flat rate versus by the hour, wasted time means earning less money overall. Ideally, you want to complete the highest number of projects possible without sacrificing quality. If you cringe at the thought of generating loads of content on a tight schedule, then becoming a freelance content writer may not be your cup of tea.
While you can sign up for content writing classes or go to college for writing, this isn't a requirement. Many clients simply want to work with reliable content writers who can meet deadlines, accept revisions willingly, and create good content. With that said, education and experience in writing helps prove to clients you're capable, professional, and serious.
To get the job done, you'll need a few provisions, such as:
A laptop or desktop with a reliable and secure internet connection.
Microsoft Word (for many clients, the formatting issues from downloaded Google Docs files isn't acceptable).
A Skype account for client calls and video conferences.
A planner to keep track of invoice dates and project deadlines.
A free Employer Identification Number (EIN) from the Internal Revenue Service (IRS). An EIN can be used on W9s for tax purposes in place of your social security number.
How to Get Content Writing Jobs
You can get content writing jobs a few different ways. It's best to reach out to companies directly or to apply for freelance content writing positions that are advertised on websites like Indeed.com. Applying to posted calls for freelance writers can be a good way to know which companies are looking for new writers. However, companies that post these ads end up with hundreds, if not thousands, of applicants, which can make it difficult for new content writers to obtain their first clients.
Contacting marketing agencies, content writing companies, magazines, and other companies that put out a lot of content can be a more effective strategy for many writers. The editors at these companies might be too busy to put out an advertisement for new writers and there will be fewer applicants with whom to compete. Fortunately, you don't need many clients to become a full-time freelance content writer. Many writers have enough work with only a handful of regular clients. If you're going to charge your clients by the hour instead of per word, using freelance time trackers like Traqq can be a great way to calculate your work hours and show your clients proof of your hourly work.
Writing Niches for Beginning Content Writers
Some writing niches, such as technology, medicine, and travel, require years of experience to properly understand the market and cultivate expertise on said subjects. Brainstorm your list based on your own experiences. For instance, if you're a parent who uses cloth diapers, it isn't a stretch to write about parenting and eco-friendly products.
Here are some writing niches that most writers can write:
Product reviews
Lifestyle
Writing
How-tos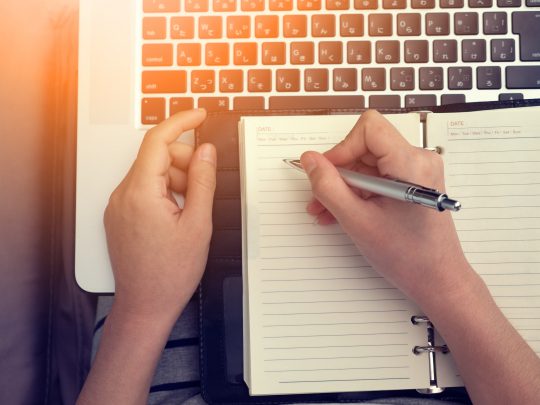 Best Free Content Writing Training
To be successful as a content writer, invest your time reading and watching videos on content writing training. Below is a list of a few websites that provide professional training:
Skillshare
Skillshare Premium costs money, but you can watch classes through its free 14-day trial that falls under the premium category. Some libraries offer access to Skillshare. Additionally, other classes on blogging, marketing writing, and business writing are completely free.
HubSpot's Content Marketing Certification Course
HubSpot offers 21 free certification courses; each takes several hours to complete. The one most prevalent to content writers is the content marketing certification course. At the end of each one, you'll take a test to become certified.
Udemy
Udemy offers some free and paid training about writing, marketing, and SEO. It's one of the leading online course providers in the United States.
Best Paid Content Writing Tools
The following tools make it easy and affordable to become a freelance content writer. While there are probably ways to get by without paying for these writing tools, the alternatives may take more time and cost you clients.
Grammarly Premium
Grammarly reviews your work for spelling, grammar, and sentence structure. It's free to use for these basic features through the browser-based system. The premium version checks for additional criteria, such as plagiarism and passive voice. Since writing errors can cost you a client relationship, this is well worth the annual fee.
Microsoft Word
You can access Google Docs for free. For some clients, this is enough. However, the industry standard is .docx files from Microsoft Word. To open client files and to properly format documents, you will need a licensed copy of Microsoft Office.
WordPress.com
Creating your writer's website on WordPress.com is easy and affordable. Most freelance content writers don't need to invest their money on a large custom website hosting provider. A WordPress.com page on a domain you own is enough to host your writing portfolio, biography, and contact information.
Content Writing Platforms
You can choose to apply for assignments on various content writing platforms to receive work. This isn't the most profitable way to become a freelance content writer, but it can be less stressful and give you more time to focus on writing instead of sales. When you find your own companies for which to write content, you'll be responsible for finding the client, organizing the contract and payment terms, and doing all the customer service tasks, including delivering the assignment and follow up. Content writing platforms take care of this for you and pay you a portion of what they charge their clients to write the work.
CopyPress
CopyPress pays out writing assignments per word, depending on individual campaigns. As a content writer, you'll be assigned projects that you can accept or reject. An editor will review your work. Projects are typically blog posts in the 300- to 500-word range. While some reviews on Glassdoor suggest a net-90 payment window and low payment rates, other reviews note high work volume.
Scripted
Scripted has writers bidding on client writing projects, either by pitching themselves as writers or pitching ideas based on a client request. You choose the flat rate for the project and Scripted adds on a nominal fee. There are not editors to review your writing. Instead, it goes directly to the client for feedback. For this reason, it's important that you're able to proofread your own assignments well.
Content Writers
ContentWriters assigns flat-rate writing assignments based on your areas of expertise. You could be asked to come up with proposed blog ideas or be offered regular writing assignments for a specific client or campaign. An editor reviews the work and an administrator is typically responsible for taking care of the customer service aspects of the project. Depending on your niche, this could translate into a moderate amount of assignments paid out twice a month through PayPal.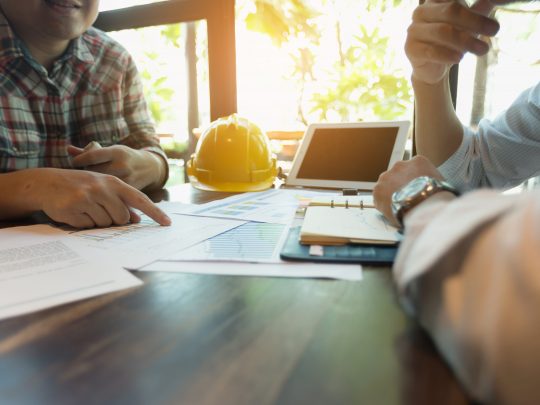 How to Become a Content Writer with ContentWriters.com
The process of becoming a writer for ContentWriters.com is relatively easy. You will need to apply through the writer sign up form, supply your most current resume and a few writing samples, and take an English proficiency test. If your application looks to be a good fit for the kinds of assignments that are available, a staff member from ContentWriters will conduct a brief phone interview.
No matter which company you choose to write content for, there are some best practices to keep in mind. It's important to keep in touch with your clients while you are working on an assignment. This means letting them know you accepted an assignment, providing status updates for longer projects, and advising them about delays you anticipate. Ideally, you'll meet each deadline without any delay.
Volunteer to assist when they need help. For instance, if a client comes to you with a last-minute assignment with which they urgently need help, it could be advantageous to take the assignment. Going out of your way to help could lead to more work.


Melanie G. is a freelance writer and editor living in Tampa, Florida. She's freelanced full-time since she left her writing job at Nielsen in 2012.