What We Do
Our mission is the elevate the quality of content on the web.
To that end, we maintain a vetted cohort of industry-specialized, expert writers.
After we match you with a writer, you're free to sit back, relax, and watch the following content appear before your eyes:
Resource Hubs
On-site resources are now expected from every business.
But beyond that, a resource hub or library is one of the best ways to build rapport with potential customers. If they come to your site and find relevant, problem-solving content, they'll remember you.
We can help you build your repository of web articles based on the topics you provide—or, if you like, we can pitch ideas.
We can also ensure a consistent voice and style for the content throughout your resource library.
If your team needs it, we can enlist multiple writers to produce content libraries or encyclopedic resources at scale.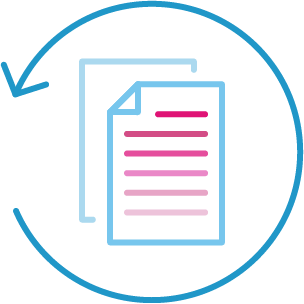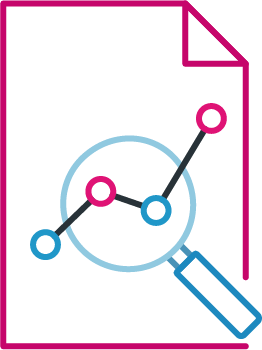 Long-Form SEO Content
Do you want to take ownership of a particular topic with a long-form pillar page?
You can take the stress and guesswork out of that by outsourcing it to us.
Your dedicated, industry-specialized writer will dive deep into the topic you've chosen and explore every facet.
We apply search engine optimization (SEO) standards and practices to long-form content without sacrificing the reader experience.
 Additional Site Pages
Adding a new product or service? Making a landing page? Expanding your site's reference section for people who need more in-depth information?
 Page Rewrites
It never hurts to get a professional writer's detail-oriented eyes on your content to refresh or refine it.
What we do:
Resource hubs

Long-form SEO content

Additional site pages

Page rewrites

SEO-optimized web copy
What we don't do:
Original branding

All-new websites from scratch

Slogans

Mottos

Taglines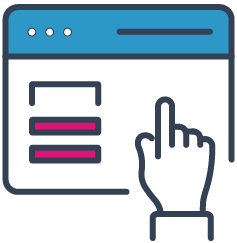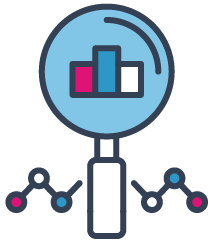 Why Pick Us?
We make it easy.
We get it: When you outsource a job, you want it done right.
We apply continuous improvement to our business, so we're constantly fine-tuning our workflows based on customer feedback.
This has resulted in one of the most streamlined and consistent customer experiences in the digital writing world.
We have a three-step quality control process.
Every piece of writing gets in front of an editor, a proofreader, and an administrator before it is delivered to you.
We work to ensure that good writing is consistent and delivered on time.
We guarantee your satisfaction.
We allow multiple rounds of revisions and a 100% money-back guarantee.
You'll get what you asked us to deliver.
But if you're not satisfied, ContentWriters will refund your money.
We always provide:
Money-Back Guarantee
100% Unique Content
Editing and Proofreading Services
Revisions
A Content Writer Perfectly Matched for You
This is our policy, not only for our web page writing service, but for everything we do!
Bottom Line: We Care About Your Time
Writing for your company can add a lot to your busy schedule.
Let us take that off your plate.
We can save you time that's better spent on other important tasks. 
Take us for a spin!

Let's Discuss Your Content Goals
Scale content with a dedicated account manager
Managed Account Benefits
— Custom writer vetting and management
— High volume, high quality content
— Consistent publishing schedules
— Premium customer support
Learn More

→
Trusted by the World's Best Companies







---
"E-file.com was named the 79th fastest growing private company by Inc. Magazine. ContentWriters helped E-file.com obtain this growth without employing a single full-time writer on staff."
Aaron Rosenthal
Director of Marketing, E-file.com
"ContentWriters is an easy and quick solution for quality content. I can trust the content I receive back will be well written, researched, and will align with my provided pitch and outlines."
Yasmin Parsloe
Director of Content Strategy, Beach.com
"Our strategic partnership with ContentWriters gives us the peace of mind of having access to a team of experts right there when we need them the most. Priceless."
Jose-Luis Oropeza
Business Consultant, OMG Botanicals
"We needed top notch quality writing and in volume, which ContentWriters provides for us week in and week out. We are very pleased with ContentWriters' work thus far."
Chris Fasano
Director of Marketing, TalkPoint
"ContentWriters has worked with me to customize the perfect content for our readers. I would definitely recommend ContentWriters to anyone seeking quality written content."
Pam Grannoff
LATAM Founders Network
"I work with ContentWriters on a regular basis and have used a variety of their writers. I'm never disappointed with the results and consider them to be my extended team."
Monika Barakat
Accelerate Business Resources
"ContentWriters proved to be one of the best decisions I made while starting up my new law firm. I endorse ContentWriters for their quality, value, and amazing team of professionals."
Mark Regazzi
Regazzi Law, LLC
"ContentWriters has gone above and beyond when it comes to my website content. The subject matter of my content needs a writer with special skills, and ContentWriters delivered."
Oliver Cozzi
Stelivo
"Our partnership allows me to focus on other aspects of my businesses while they help us deliver valuable content that drives bottom-line results."
Charlie Patel
JuiceTank
"ContentWriters was prompt and knowledgeable about what was necessary for my blog. They understood my requirements. The whole process was streamlined. I loved it."
Sree Alangad
CrestHire
"The process is seamless - from the ease of submitting an order through to the quality of the writers. Very easy to work with and excellent results."
Gerti Morrell
Loma Lux
"My experience with ContentWriters has been awesome. My point of contact is very professional in understanding our concept in order to deliver to our utmost satisfaction."
Guru Potluri
ACEPRO Inc