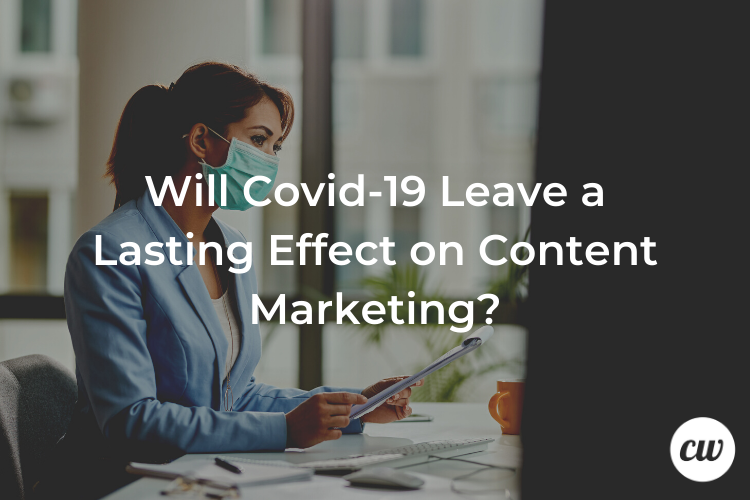 Will Covid-19 Leave a Lasting Effect on Content Marketing?
The beginning of 2020 began like most years. By spring, however, every American is scrambling to adapt to the new normal.
Content marketing can be challenging and even complex. Now add COVID-19 to your marketing mix. All marketers are on high alert to assure their customers, patients, and their employees that the company is up to speed on the pandemic.
While COVID-19 continues to pose a global health threat, there is little guidance on how to responsibly and effectively promote brands without sacrificing our humanity. For content creators and content marketers, the question of whether COVID-19 will leave a lasting effect looms heavier than the answer.
Content marketing has always been in continual change. Evolving technologies and platforms, audiences that hold brands to higher and higher standards, and the pressure to demonstrate return on investment are just a few of the everyday worries of the trade.
Content marketers are used to pivoting upon demand to deflect obstacles and gain traction. But COVID-19 is probably the most profound obstacle thrown at brands since content marketing's inception!
Now that COVID-19 has changed our work environment from the office to home, our purchasing from in-store to online, and our society from social to isolation, one of the questions that are top of mind 'How Will COVID-19 Permanently Change Content Marketing?'
One thing is clear: We're already living in a world changed by the pandemic and the hope that life will return to where we left off is fading. So, as human beings first, content marketers have to develop strategies that put forth not only high levels of creativity and effectiveness but positivity and responsibility.
A Changed World Brings New Habits
The pandemic has been undeniably effective at changing consumer buying habits. With many businesses temporarily closed or gone completely out of business and people isolated in their homes, purchasing decisions have been influenced in several ways:
Consumers are shopping online regardless of their in-store preferences
As consumers are now working and living at home, the products and services needed have shifted
Consumers have more time to spend online to explore new brands and research products more fully
People are embracing DIY projects on everything from hair styling, baking, and home improvements
Bazaarvoice, a company that enables retailers to add ratings, reviews, and Q&As to their ecommerce sites, took a deep look into COVID-19 changes in shopping patterns. Unsurprisingly, consumers embraced online shopping on a whole new level. In a survey Bazaarvoice conducted, they reported a 21% increase in online ordering in March 2020 versus March 2019 with 41% of respondents revealing they were purchasing items online that they would normally prefer to purchase in-store.
Bazaarvoice also found that page views and orders were up for nearly every product category, but topping the growth list was food, beverage and tobacco, toys and games, and sporting goods. While consumers were naturally purchasing necessities, they were also looking for ways to entertain themselves and their families. Areas in which purchasing has decreased are apparel and luggage. No mystery there.
Marketwatch found that in the early days of the pandemic, consumers were stocking up on items like paper goods, frozen foods, and cleaning supplies. Five months later, as consumer anxiety decreased, they saw a significant uptick in the purchase of electronics and gaming equipment that seemed to correlate in time with when consumers were receiving stimulus checks.
When changes in purchasing are the result of short-term external factors the chance that those changes will revert back once the external influence has disappeared is high. But over time habits become ingrained through the course of repetition. A new habit can be formed in just weeks. Yet breaking a habit takes much consideration, effort, and time.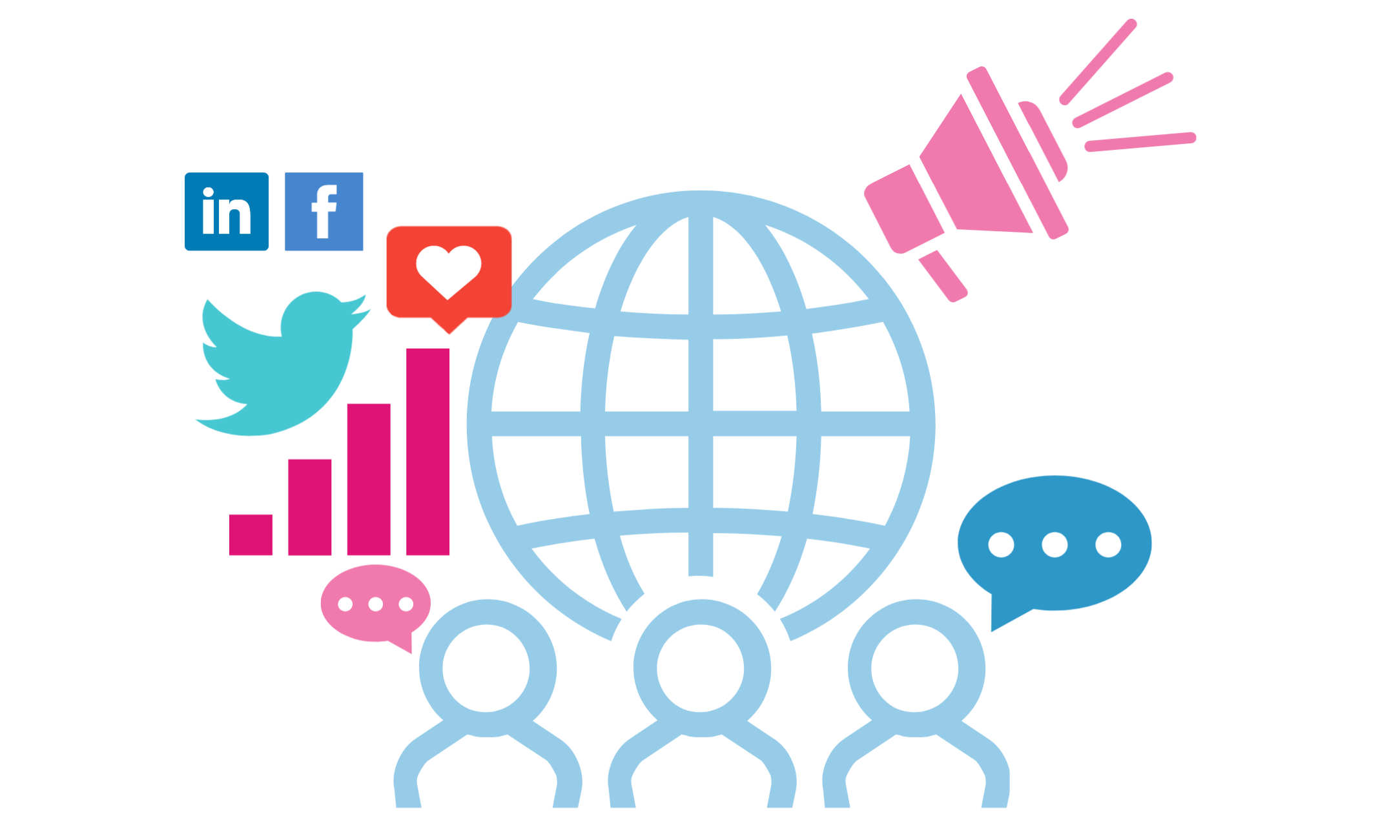 Re-Evaluating Your Audience
To understand how COVID-19 has affected your audience it is worthwhile to pause and assess. Is the campaign you planned three months ago still relevant? How have your customers' lives changed? How have their needs changed? How can you communicate the right tone? Are there new marketing opportunities you can identify? And, what does success look like now?
One thing is certain, brands still need to have a content strategy even if that strategy is to go on a hiatus. If your products and services are in high demand during this period your strategy will look different from brands whose products and services are not in demand. Industries such as travel and hospitality have been hit hard. The best advice comes from Prateek Keshari, a full-stack digital marketer who wrote in the Hearst Bay Area Blog, "The best way to think about positioning your brand during COVID-19 is by thinking humans first."
Here are a few worthy content marketing goals that keep humans first:
Building long-term trust
Supporting customers through trying times
Educating customers on your industry
Entertaining customers
Acknowledge that we are living and working in a different universe. Provide value by seeing how you can be of assistance. Continue to be authentic and never take advantage of hard times. Follow these general guidelines and you'll likely remain on the right side of history.
Opportunities For Content Marketers
Times of change and flexibility promotes the making of new habits and COVID-19 undoubtedly puts us in a time of change. This presents the perfect opportunity for brands to reach out to consumers to influence new habits and behavior.
A good example of this is the retail department store Target. Target identified pregnant women as one window of opportunity for them because when you have a new child many routines are broken, leaving that new parent open to something new. What does your brand have to offer that might be attractive during this COVID period of change?
Here are a couple of sure-fire dos and don'ts:
Do:
Show understanding
Be informative and helpful
Provide actionable solutions not generic "we're here for you" language
Do talk to your stakeholders, peers, and others to get feedback on your approach
Be inspirational and optimistic
Let people know if your brand is taking measures to keep customers and employees safe
Give something away like free shipping or premium content
Don't:
Continue to use images of people shaking hands or happy groups
Use a hard-sell approach. Capitalizing on COVID will not go over well
Stay silent
Add to the noise. Make every communication about something.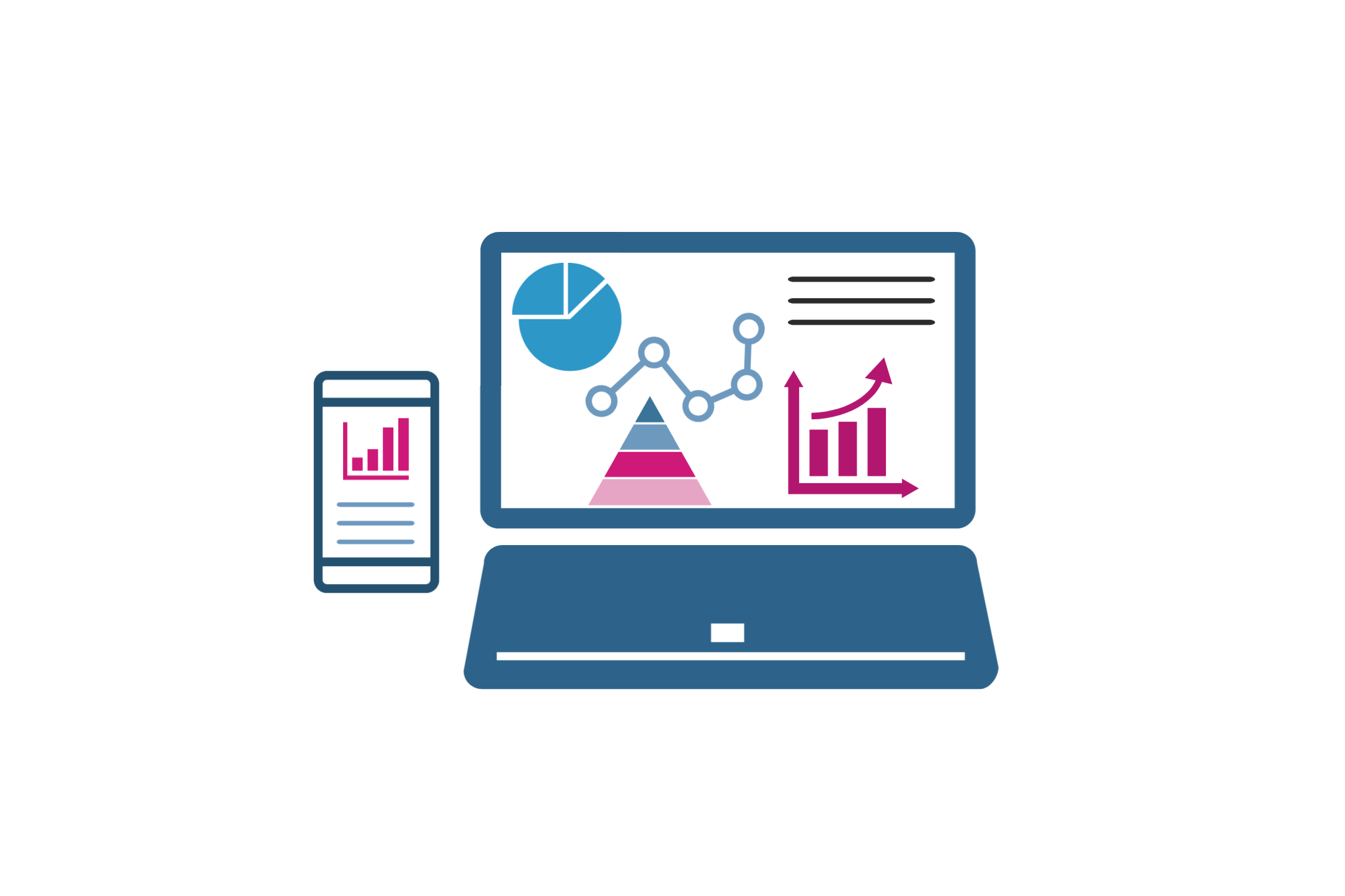 Examples of Excellent COVID-19 Content Marketing
Cottonelle created a remarkable video to launch their campaign #shareasquare. They reassured their customers that supermarket shelves would soon be restocked with toilet paper. At the same time announcing that for everyone who used the hashtag #shareasquare, the brand would donate $1 up to $100K to the United Way's COVID-19 Community Response and Recovery Fund. Best of all is their tagline – "There's No Shortage of Kindness"
How would anyone get through this pandemic without Zoom? Their users quickly grew from around 10 million to over 200 million in just three months. And now, instead of just hosting business meetings, they were hosting happy hours, virtual classes, and more. These new users needed training so Zoom created use-specific training resources to make the experience easier and more relevant. Sections include Educating over Zoom, Home Office Setups, and Telehealth.
With gyms closed and people at home, eating habits changed – many of them for the worse. Planet Fitness took the initiative to create United We Move Free Workouts Monday through Friday at 7 pm on Facebook. As gyms re-open where will most people want to join? You guessed it – Planet Fitness.
When colleges were closing campuses last semester families were struggling to figure out what to do with their student's belongings. UHaul sent out emails offering 30 days of free storage to those students who needed to move because of COVID.
Here's an example of brilliant marketing by Proctor & Gamble from a different crisis – the stock market crash of 1929. Financial hardship touched almost every home and business. As spending came to a grinding halt, P&G sponsored radio broadcasts aimed at families and homemakers promoting the basic necessity of soap. As the economy started to come out of the depression, P&G had positioned itself to become a leading brand. And, here's a piece of trivia unknown to most – these soap sponsorships are the origin of the term 'soap opera'.
Consumers Remember
Not since the great depression and WWII have we seen such tremendous disruption to business and our personal lives. When the dust settles, things will be permanently different in ways we cannot even know yet.
The key to making it through this crisis successfully is to have empathy and be helpful. Those content marketers who understand and truly empathize with their target audience will develop creative solutions to help people overcome their challenges and pain points.
The best content marketing sets brands up for the long term. For right now, profits should not be at the top of our list of goals.
Most brands are experiencing a fair amount of hardship that will last into the unforeseeable future. For content marketers, adding the creation of effective and successful tactics to your list of career achievements is no easy task, but it can have a tremendous personal reward. Every brand exists to provide some type of value. There has never been a greater time for us to add value by helping one another.
взять деньги в долг


Deborah was the kid who would rather write book reports and essays than play ball during recess. Although she didn't score many points with her peers, it did lead to her career creating content for TV, radio, print and new media for companies as varied as Dooney& Bourke, Panera Breads, Visa, SUNY Ulster and Hudson Valley Federal Savings Bank.
She is also a principal of small packages – a digital design company, and past partner/marketing director of whatis.com, the world's foremost reference on information technology. And, her love of food enabled her to become a contributing editor of both Gourmet Retailer and Food Distribution Magazines.
Deborah has a bachelor degree in fine art from the Hartford Art School, University of Hartford and a masters in higher education administration from Stony Brook University. When she's not writing, her love of quilting, furry animals, friends, and family sustains her.