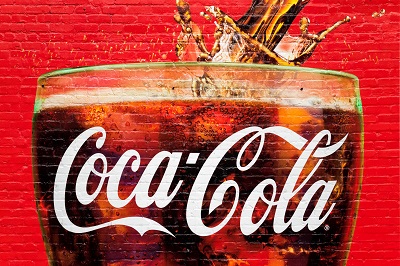 Why Coca-Cola Switched from Traditional Advertising to Content Marketing
Everyone knows the Coca-Cola polar bears, the shiny red trucks, the jingles, and the refreshing sound of a Coke bottle opening. For decades, Coca-Cola had been an advertising powerhouse, especially during the winter holidays.
With the introduction of several technological advances, traditional advertising is now taking a back seat to consumable content that tells a story. In 2011, Coca-Cola recognized this marketing shift and took the leap into content marketing with a plan known as Content 2020. As the explainer video states, this strategy will transition from creative excellence to content excellence and double worldwide consumption of Coca-Cola by the year 2020.

The Transition to Content Marketing
Why would a legendary advertiser decide to forgo its previous strategy and put all of its eggs in the content marketing basket? As part of Content 2020, Coca-Cola wants to rely on consumer feedback for content ideas, instead of the brainstormed concepts of traditional agencies. This standpoint will help the company create, as it calls it, liquid and linked content.
Coca-Cola views liquid and linked content as individual stories all tied together by a common bond — the Coca-Cola brand. Each piece of content is different, unique, and ultimately entertaining. At the same time, the pieces still hold true to the values that consumers connect to the Coca-Cola brand.
One of the main reasons for the transition is how customers are exposed to content. People consume bite-sized content on the go from their mobile devices. Brands now must reach customers wherever they are, on whatever app they use, and on the device they continue to use.
However, the Content 2020 plan acknowledges that storytelling is still a prevalent tactic for developing brand value. Throughout its storytelling efforts, Coca-Cola strives to have one brand voice. As the Content 2020 plan states, "…the narrative of the strategy has a consistent tone and flow, which invariably strengthens the message and enhances receptivity."

An Inside Look at Coca-Cola's Content Marketing Efforts
Coca-Cola is a household brand name. With recent trends that accentuate the importance of healthy living, the brand needed to communicate directly with consumers in order to achieve its lofty goal of doubling consumption.
Instead of producing a few radio ads, billboards, commercials for mass distribution, and other traditional advertising mediums, Content 2020 focused on using social media, real-time experiences, and short online videos to tell a story. On top of those tactics, Coca-Cola launched other innovative experiences, such as the soda can that split in half so you could "Share a Coke with a friend".
The most notable campaign thus far has been the "Share a Coke" campaign featuring personalized bottles and cans. Customers can now order a bottle of Coca-Cola online with whatever name they desire. This campaign drove year-over-year results for Coca-Cola, and now Santa and his reindeer are leveraging the campaign success with a 2015 holiday edition.

According to one case study, Coca-Cola is well on its way to achieving its goal thanks to content marketing. Upon launching the campaign, North American sales grew by 5 percent. The company also experienced 45 million customer conversations and 3 billion social media impressions due to its strides towards content excellence.
As of the 2015 3rd Quarter earnings results, the company experienced positive revenue growth (with the exception of the Asia Pacific division) and global volume grew 3 percent.
Coca-Cola has been working on Content 2020 for over four years now. So far the strategy is proving to be a wise investment for Coca-Cola. Will the company accomplish its overall goal and double sales of the popular, sugary soft drink? We will find out in the year 2020!
Leverage a Content Marketing Strategy for Your Brand
You don't have to be an international brand or corporation to reap the benefits of content marketing. It all starts with a single piece of content written by the experts at ContentWriters. We're ready to work on your order today.