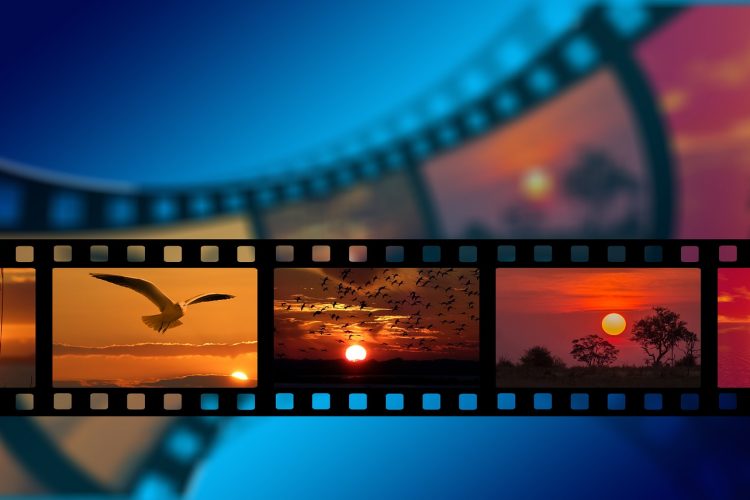 More Than a Thousand Words: Why Video & Images Must be Part of Your Content Strategy in 2019
The old saying "a picture is worth a thousand words" is actually rooted in scientific truth. Research from 3M shows that people process visuals 60,000 times faster than text, which makes visuals a key part in the transfer of information. In fact, 65% of people are visual learners over other types, such as auditory or tactile. When you combine powerful visual content with informative written content, you can establish your brand as an authoritative powerhouse in your industry.
Modern marketing trends point to a strong online presence with attractive, visually appealing content. The audience grows consistently more tech-dependent, as 95% of Americans now have a cell phone and 349.9 million of these users own a smartphone. Marketers have more opportunities than ever to reach their customers by providing personalized, engaging content that appeals to their senses and interests.
Among all the forms of media available, infographics and video are extremely effective compared to text-only media. Here is why you should include this form of content marketing strategy in 2019.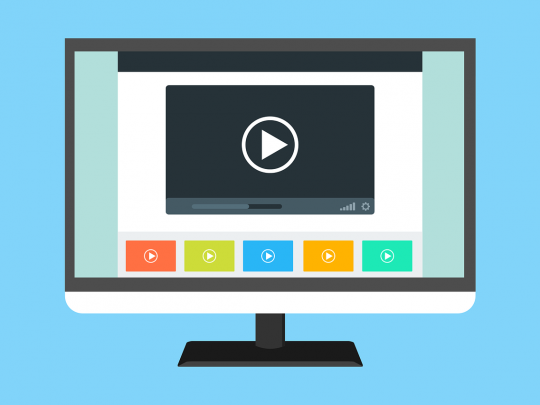 Video Content Reigns Supreme
Video is the fastest growing form of marketing media that is becoming more recognized than ever as an effective, revenue-generating tool. Here are some statistics to show just how far the public's love for video has grown over the recent years.
1. Almost all marketers are on board.
According to data from Wyzowl, a little more than half (63%) of marketers were using video as a marketing tool in 2016, but in 2019, 87% of businesses are on board! If you're part of the 13% that isn't using this popular form of media, your campaigns are going to look outdated. When your business isn't keeping up with the times, your audience may get the impression that you're also not up to speed with your business as a whole.
2. Video typically has a good ROI.
Why invest in something if it doesn't benefit your business? The good news is that video content has been recognized by 83% of marketers as a good return on investment (ROI). Seventy-nine percent of users have admitted that a video has been the convincing factor in making a purchase (Wyzowl).
For maximum exposure, make your videos easy to understand and watch. Provide subtitles, eliminate the "black bar" that results from improper video sizing, and make your videos shareable on multiple social media platforms.
3. It's a good teaching tool.
More than 96% of users who have watched a video online have viewed a tutorial video. In fact, 68% of users prefer to watch a video to learn about a product, as opposed to 15% who prefer infographics, and the remaining 10% that want presentations or manuals (Wyzowl). By helping users understand your brand, you can gain a bigger following. Making this type of content for your customers when you have a complicated product, or service is essential to attract and retain business.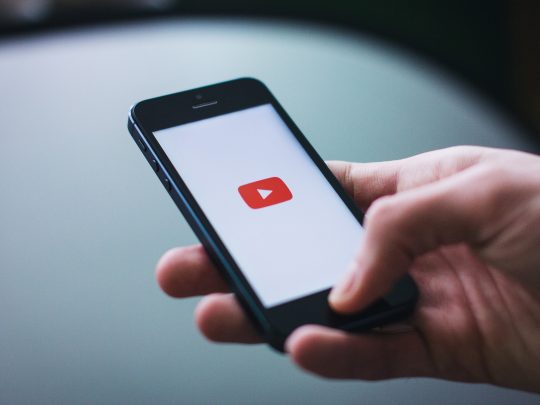 4. It can increase your conversion rate.
According to findings from EyeWideDigital, having a video on your landing pages can increase your conversion rate by 80%! This high effectiveness rate means you integrate more contacts into your email and text campaigns. This allows you to make multiple personalized impressions on the user to generate more interest in your brand.
Videos boost your landing page by grabbing your audience's attention and informing them about your brand. This extra dose of information provides users with the confidence they need to give you their contact information.
5. Videos that are used strategically are more effective.
Video is still a tool that needs to be used correctly to deliver the best results. Data from Wistia shows that a viewer's interest universally wanes over time. Eighty percent of users watch for the first 30 seconds, and if a video goes longer than three to four minutes, the retention rate drops to 60%. Tailor your content to say the most important things in the beginning to hook your audience and to deliver the most relevant information.
6. Video is the most watched on cell phones.
According to eMarketer, 78.4% of smartphone users stream video on their mobile devices. Video content on a handheld device is easily accessible and consumable. Now that people aren't restricted to dial-up or DSL on a home computer, people have 24/7 access to the internet and can therefore stream video anytime they want. Make sure your videos are suited for mobile viewing so that users can easily access your content.
Images and Infographics
If your industry isn't ready to dive into video content, then images and infographics with written content are still valuable tools to grab your audience's attention. Images contribute to the storytelling effort and appeal to the visual nature of people. Additionally, putting infographics into a blog or shareable social media post can make big impacts on your informative value. Here are some facts about image-based content.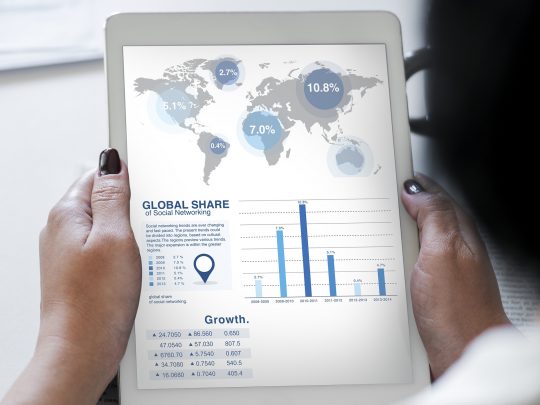 1. Images are more likely to be shared.
Video isn't the only content king. In fact, any content with images is more likely to be "share-worthy." Dan Zarrella from HubSpot found that tweets with images are 94% more likely to be retweeted compared to tweets without images. Also, Neil Patel shows us in his blog how four infographics alone can generate more than 10,000 social media shares! By using good sharing strategies, simple, image-based content can go far.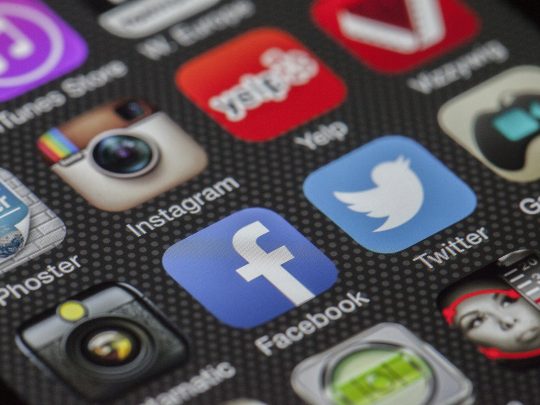 2. Infographics make your content more desirable.
If you want your content to go further, including an infographic to show your data can give you a major visibility boost. According to Hubspot, blogs with infographics had 72% more views and generated 178% more inbound links compared to posts without them. Check out these infographic generator tools to help you get started.
3. Infographics are in high demand.
Presenting information in an easy-to-digest form, such as an infographic, is also more in demand. Marketscale reports that the need for infographics has jumped up 800% between 2016 and 2017 alone. In addition, 37% of Venngage's respondents relied on original content from infographics to appeal to their users.
4. Everyone else is doing it, too.
When your competitors are on board, you need to get with the times too. Vennagerecently conducted a survey of 500 marketers. The results showed that more than half (56%) said they used visuals in their content almost 100% of the time. The other half used visuals 90-100% of the time. Also, 86% of blogs contain at least one visual, so if you're going without images, your content can look quite empty to 2019's audience.
Remember to Inform
Video is a rich form of media that immediately grabs the attention of users and makes information easy to understand. However, videos without scripts and valuable information are lacking the meat and bones that your audience is looking for: information!
Hiring a professional freelance writer to provide you this text will complete your videos. Also, on social media platforms like Facebook, 85% of the videos are watched without sound. This means that you'll need well-written subtitles to help users understand your video content when the sound is off. A quality script can go far and be more effective than fancy soundtracks.
Images and infographics also don't go far without providing succinct information. Professional writers can convey your information efficiently so that it can fit your images without looking too crowded. When you're already juggling content plans, strategy, and tailoring your brand's image, the last thing you want to take on are more burdens like writing.
Writing is a time-consuming profession that requires dedicated professional skills, passion, and creative flow. Hiring writers who love their work and are focused on helping you will decrease the strain on your organization and help your marketing team focus on making your brand amazing.
Getting The Right Content
ContentWriters has the pros you need to get the right scripts and text media for your video and image-based content. After you have your video marketing plan, professional writers can take off some of your heavy workload by creating for you relevant, original, awesome content. When you partner with us, you get these perks:
Free topic pitching: Don't have ideas? Our writers are great at making topics. We'll send you over complimentary ideas to spark creativity in your content.
Find your voice: Your brand has its own level of formality and personality. Our writers are great at mimicking your voice and making the best script and text for your needs!
Round the clock assistance: You will be assigned an account manager who will respond as soon as possible to address any of your content needs.
Easy access to your content: Our user-friendly platform speedily sends your original content to you as soon as our editors are done looking it over.
One hundred percent satisfaction policy: If for any reason you aren't satisfied with the content we deliver, we'll do everything we can to make it just the way you want.
Also, we do more than just help with scripts and infographic texts. We offer content for blogs, whitepapers, articles, and more! To find out how to get started, contact us.



Alicia is a professional content writer who specializes in the field of real estate and home living. Alicia is particularly knowledgeable in the area of marketing and promotion, having posted many listings online herself while also managing leads through CRMs. She has recently become HubSpot Inbound Marketing certified (valid until June 2019) and HubSpot Content Marketing certified (valid until July 2019).