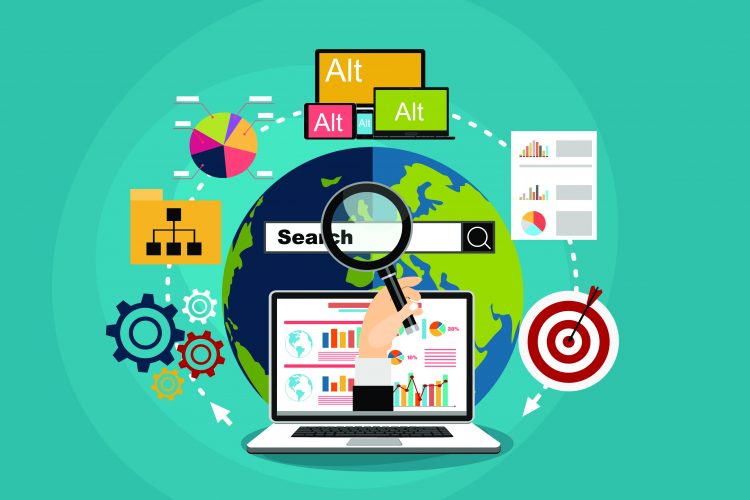 Understanding The Difference Between SEO and SEM
Among the slew of acronyms that populate the digital and social media worlds, SEO and SEM are two of the most common. Yet they are also two of the most misunderstood because of their relational aspects. Traditionally, Search Engine Optimization (SEO) has been considered a subset of Search Engine Marketing (SEM), with SEM encompassing both paid and organic tactics.
As everything online evolves, today, SEM now refers to paid search only. Search Engine Land defines the two terms:
Search Engine Marketing is "the process of gaining website traffic by purchasing ads on search engines."
Search Engine Optimization is "the process of getting traffic from free, organic, editorial or natural search results."
Regardless of the state of their definitions, both SEM and SEO share the goal of increasing visibility on search engines to gain greater website traffic. They are often used hand-in-hand to maximize online marketing efforts, and both of these now separate strategies should be included in your brand's online search marketing toolbox.
When visitors reach a site via SEM or "paid search," it's referred to as paid traffic. Likewise, when visitors reach a site via SEO, it's referred to as organic traffic.
One of the most effective ways to increase traffic to your website, SEO is the process of increasing your site's position and page rank organically. Search engines like Google, Bing, and Yahoo 'crawl' content and assess it using an algorithm for its capacity to attract and serve visitors. Smart SEO strategies are what help get companies on the first page of search results. Some of the criteria search engine algorithms base their assessment on are:
Quality content: Content that is pertinent to your website's mission and service. This includes the use of relevant keywords.
User Experience: Fast and easy-to-navigate websites provide users with a more satisfactory or frictionless experience.
Backlinks: Are credible websites linking to your site? Crawlers assess not only for the number of links but the quality of the sites the links are coming from.
Optimized Meta Data: This includes your page title tag, meta description, heading tags, and image ALT tag, which incorporates target keywords.
Well-Formatted URLs: Users and search engines should be able to understand what is on each of your website's pages by reading the URL.
When you have a higher rank, your site will appear higher up on search pages where it is more likely to be seen and clicked on by searchers.
The message from these statistics shout loud and clear – if a brand does not optimize their website for search engines, it risks losing a significant number of prospective customers to competitors who appear higher in search engine results.
Search engine marketing involves purchasing visibility through paid ads on search engines. Commonly referred to as PPC or Pay-per-click ads, these ads allow a brand to target prospective customers through relevant ad copy and keywords. You are essentially buying ad space on the search engine results page (SERP) as well as on the pages of its advertising network. These ad programs allow you to set a budget for advertising in which you only pay when someone clicks on your ad. Google ads also serve image-based or video display ads on thousands of sites across the web, and for ecommerce brands, Google Shopping is an option to explore.
SEM has the potential to generate website traffic fast. This is an important factor if you've just launched a new website or product or need to market anything that has a deadline such as an event. As a strategy, it can help brands fill the top of the funnel. The onus is then on the website's landing page, content, and navigation to move visitors toward a conversion. Since SEM is keyword based, the top of the funnel is being filled with a targeted audience, making them more likely to convert.
Organic Search Snippet: SEO- These are the regular organic search results.
(Image: google-paid-v-organic-md.jpg)
Ads: SEM Ads that take on the format of searches on the SERP. Each ad is identified as paid for with the word Ad within a box. They are placed above the standard search results.
(Image: google-paid-v-organic-md.jpg)
Map Results: SEM and SEO Map results show up when a physical location is searched for within a certain geography. (Image: GoogleMapResultsCapture.jpg)
Product Results: SEM and SEO Google are now allowing brands to upload product feeds to Google Merchant Center at no cost. (Image:GoogleProductsResultsCapture.jpg)
Rich Snippets: SEO-Rich snippets are enhanced organic search results. They include extra pieces of information directly within the search results page, such as ratings and price (Image: RichSnippetCapture.jpg)
Featured Snippet: SEO- A featured snippet is an answer to a query right on the search results page (SERP). It appears above the regular search results. (Image: FeaturesSnippetCapture.jpg)
The best way to drive visitors to your website is to work on both SEO and SEM in tandem. Although they share the same goal of building website traffic, the tactics and the time it takes for success is very different. A combined strategy allows for greater exposure in SERPs.
SEO takes time, patience, and ongoing effort to build and maintain. Plan on it taking anywhere from four to six months to begin to see results. To make sure your website appears on Page 1 rather than 15, you need to build authority on key topics related to your business. The two components that help you build authority and move up the search pages are on-site and off-site SEO. On-site SEO involves choosing relevant keywords and optimizing your website. Off-site SEO requires you working with other sites to create backlinks from other sites to yours.
SEO work is never completely finished, even if you make it to the #1 slot. Algorithms, visitor demographics, and competition change, making it imperative to keep adjusting your SEO work. Good SEO provides a solid foundation for SEM. Digital marketing guru Neil Patel has a free SEO analyzing tool that provides a fairly comprehensive and useful site audit that can be used to see where improvements and adjustments to your website can be made.
SEM is quicker to show results than SEO. Place an ad in Google or Bing, and you are instantly visible to your target audience with links that connect back to your website. And campaigns can be modified as needed to increase effectiveness. In addition, with SEM, you can expand your reach into additional markets where your website might be at an organic disadvantage.
Knowledge Graph Card: SEO- This appears to the right of the search page. Search for a specific restaurant and you'll find their hours, links to menus, reservations, and website. (Image: KnowledgeCardCapture.jpg)
There is also an opportunity for SEM to inform your SEO efforts. For instance, is there a search term that is successful through paid search but not organic? SEO efforts can then be focused on gaining organic ranking on that term. Identifying holes in SEO and SEM can improve the overall performance of both.
When developing your SEO/SEM strategy, one of the most important things to remember is that neither is a tactic you can set on autopilot and forget. They require ongoing monitoring and optimization to increase performance.
To help with SEO/SEM, there are many free tools to help build success:
It should go without saying that ad copy must compel searchers to click for SEM to do you any good. Remember that your ad will be placed together with others vying for the same audience. Differentiate yourself from those in the same business by:
Understanding your customers' pain-point. What is their problem or need?
Highlight the benefits of your products or services.
Make the copy relevant to its keyword.
Make sure the ad links to a relevant landing page.
To understand how important SEO and SEM are, just think about how many times a day you turn to Google or Bing to look something up. We search all the time via desktop, laptop, tablet, and smartphone – using keypad and voice. While not sexy, SEO and SEM are powerful drivers, reaching potential customers at all phases of their purchase journey.
It's a big job. A content creation company such as ContentWriters can be instrumental in crafting language for both SEO and SEM that work in tandem with each other to advance the results of both.
Most marketing tactics require you to reach out to your audience. The best part of SEO and SEM is that it gives you the power to reach people right when they are actively looking for information related to your products or services. You don't have to find them. They find you!


Deborah was the kid who would rather write book reports and essays than play ball during recess. Although she didn't score many points with her peers, it did lead to her career creating content for TV, radio, print and new media for companies as varied as Dooney& Bourke, Panera Breads, Visa, SUNY Ulster and Hudson Valley Federal Savings Bank.
She is also a principal of small packages – a digital design company, and past partner/marketing director of whatis.com, the world's foremost reference on information technology. And, her love of food enabled her to become a contributing editor of both Gourmet Retailer and Food Distribution Magazines.
Deborah has a bachelor degree in fine art from the Hartford Art School, University of Hartford and a masters in higher education administration from Stony Brook University. When she's not writing, her love of quilting, furry animals, friends, and family sustains her.