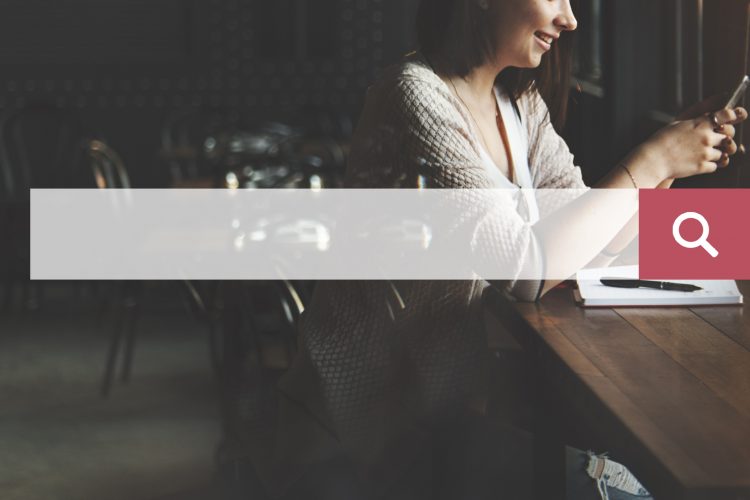 Beyond Keywords: Why Topic Clusters Are Your Go-To SEO Strategy for 2019
The game has changed once again in search engine optimization (SEO). Ranking factors are constantly evolving as major search engines make their algorithms more sophisticated. Google, the world's leading search engine with more than 63,000 queries per second, now favors topic-based content.
Before this change, users were forced to enter basic entries like "nail salon Fredericksburg" to get relevant results, but now, they can enter a voice search like "find a nail salon near me" and their location profile automatically detects salons in their area. This type of complicated query would have produced different results even five to ten years ago. But now, search engines have algorithms that understand the user's search intent, making queries much less of an "A always equals B" equation.
In short, a mass of blogs with keywords is no longer enough to hold high rankings in search engine results. To stay competitive, organize your content into topic clusters.
Topic clusters are composed of three items:
A pillar page with a broad topic.
Cluster content that features long-tail keywords related to the broad topic.
Hyperlinks that connect cluster pages to the pillar page.
In the past, a master URL had a blog subdomain that contained many blogs without any uniform linking structure. In this not-too-distant past, using internal links and outbound links to authoritative sources and using the right keywords was enough to build your online credibility.
However, this setup makes it difficult for search engines to quickly crawl through your pages, and it can make it hard to see what pages should be prioritized when a topic comes up. An algorithm that favors semantics and topics instead of keywords craves structure and organization. A topic cluster sends a signal to the search engine, pointing to the page that it should prioritize.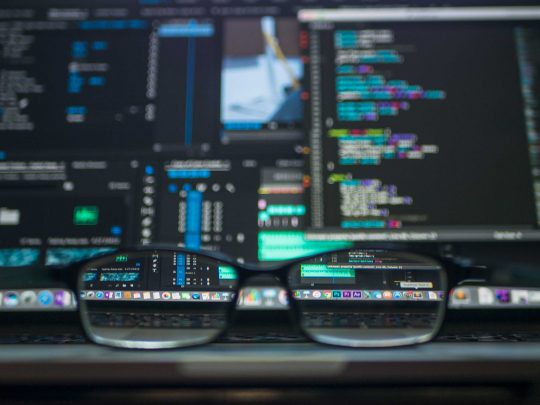 How the Game Changed
Overall, search engine queries have become longer and more conversational in manner. According to Scott Langdon at HigherVisibility, this is due to the rise of voice search and other sophisticated search technology.
When Google introduced the RankBrain update in 2015, there was an official move from static keywords to more natural sounding queries. Searches became based on their context rather than their superficial meaning. RankBrain integrates a user's past searches with the keywords and phrases that are related to the query. Generic results soon became a thing of the past as search queries started to become more personalized.
This builds on Google's Hummingbird update of 2013 that enabled semantic searches, moving beyond broken outdated keywords like "nail salon Nebraska."
For example, instead of typing in "#1 nails," one would enter "where can I get my nails done" into the query. It's also becoming more popular for users to ask these questions by voice while they're on the go, making location and topic clusters with updated long-tail keywords even more important.
Though the method to get you to rank high may have changed, the criteria that gets you to the top hasn't: your online authority. Marketers who want to stay on top must start using topic clusters to boost their URL's credibility.
The Anatomy of a Topic Cluster
According to HubSpot, a topic cluster is "an SEO strategy that focuses on topics instead of keywords." Topic clusters make it easier for Google to find search-related content. They also boost your search engine visibility.
Older SEO methods use individual blogs with your desired long-tail keywords. These blogs are not organized in any specific way. Unfortunately, this old-fashioned method has your content competing with your previously published content.
On the other hand, topic clusters eliminate the risk of your own content competing with itself. Topic clusters organize the content pages by having them link to each other. Overall, this method connects narrow-topic cluster pages to a broad-topic pillar page.
Links are also important. The pillar page links to each cluster page while individual cluster pages link back to the pillar page. Because of this linking structure, if a cluster page ranks well, then the entire cluster gets a "boost" in ranking. Topic clusters also help web crawlers make connections between your pages and label you as a trusted authority on the topic.

Component #1: The Pillar Page
The pillar page is a broad content page that contains an overarching topic to which you link other related content pages. This network of relevant information points back to your pillar page and boosts its authority.
A good pillar page should be able to serve as an "umbrella" to 20-30 cluster pages and should answer common, anticipated questions related to the keyword. Your pillar pages should also encompass topics in which you want to be an authority.
If you're using a traditional blog format, this means your existing pages will need some restructuring. This will take time but when you're finished, you'll have a website that is optimized to rank for the complicated questions people are now entering into search engines daily.
Component #2: Cluster Content
While pillar pages broadly cover the desired topic, cluster pages can focus on one part of the topic. Cluster pages "spin off" a topic pillar page and discuss narrow topics or long-tail keywords for which you want to rank well.
Both the pillar and cluster page link back to each other. Each piece of cluster content literally revolves around the pillar and works to build a semantic relationship between its content and the main pillar. This happens so web crawlers can see their overarching relationship.
For example, a pillar page could be labeled "salon services" and its cluster pages could highlight different services like "what's in a full set" and "microblading near me."
Component #3: Hyperlinks
Hyperlinks are the "glue" that unite your clusters and pillars into effective, organized units. Over time, you should continue to monitor the ranking of your pillar pages through useful online tools. As your pages demonstrate trustworthiness to search engines, your credibility and authority will increase along with your rankings.
Once you have your pillars and clusters arranged, you need to then work on the links in your content pages. Here are the two main rules of linking in topic clusters:
The pillar must link to all its relevant cluster pages.
The cluster page must link back to its pillar page.
Every cluster page in the same set needs to link to the same anchor text at least once. For example, the cluster page "microblading near me" should have a hyperlink that is anchored to the pillar page "salon services." Restructuring in this fashion will require some backtracking and even altering your URL's content.
How To Implement Topic Clusters
If you are still following some outdated SEO rules, it's time for a strategy refresh. Doing this job alone is time-consuming and even overwhelming. Your first step should be to set aside an evening and map out the content you have. What subjects do your blogs cover? What do your customers want? What searches would they perform to find you, and how can you alter your keywords and topics to be more easily found?
If you don't know where to start, the first step would be to find a content strategist who can help you decide on the topic clusters and long-tail keywords you need. They can also help you organize what you currently have into a pillar-cluster format.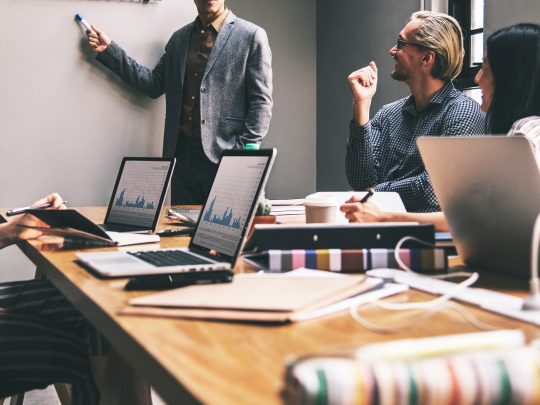 You may also need the help of a web developer to revamp your website altogether. If you're lacking content or need to add information to integrate new keywords, you'll also need a writer. As you can see, this is a team effort.
If You Need Writers …
Hiring a writer gets you original, relevant content. Maybe your strategist outlined out the "plan" but you still need to get the content. Writers can help you create blogs and web pages that contribute to your new SEO strategy.
In fact, not only do you have January's update to consider, but Google's March 2019 update also favors quality content. According to SEO Hacker, having credible blog articles with bylines is now even more important than ever.
As you can see, the bar is being raised higher and a major component to your SEO strategy is having a great writer. At ContentWriters, we have professional writers who are experts in your field and can give you great content. When you work with us, you get these benefits:
Free topic pitching: We'll send over complimentary ideas to help you find the perfect topic.
Master your voice: Whether you need to create a voice or have a writer match the one you already have; our writers are capable.
A constant advocate: Your account manager will be on call for any of your content needs.
Easy access to your content: Our intuitive platform allows you to easily view all the content you order.
One hundred percent satisfaction policy: If you're not happy for any reason, we'll do everything we can to make it right.
To find out how to get started, contact us.



Alicia is a professional content writer who specializes in the field of real estate and home living. Alicia is particularly knowledgeable in the area of marketing and promotion, having posted many listings online herself while also managing leads through CRMs. She has recently become HubSpot Inbound Marketing certified (valid until June 2019) and HubSpot Content Marketing certified (valid until July 2019).