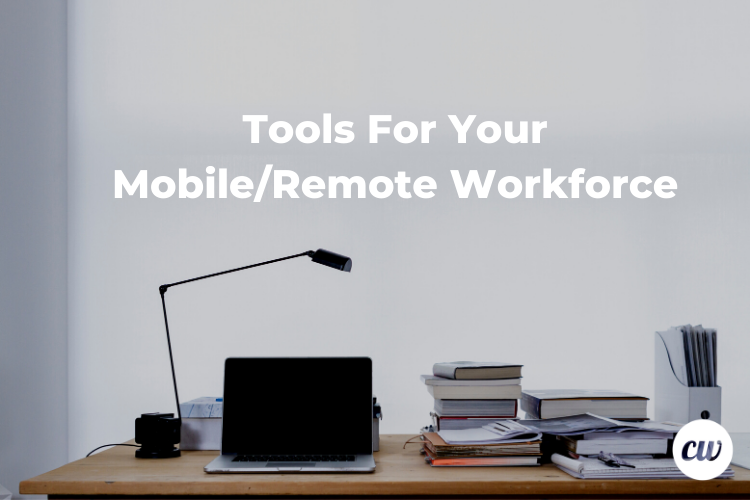 Tools For Your Mobile/Remote Workforce
Years before the COVID-19 virus disrupted our professional and personal lives, the nation's remote workforce was on the upswing. Much of this had to do with the growing gig economy and the evolution of technologies that allow us to do more than ever online and in the cloud.
The way people work outside of a traditional office isn't the same way people work when on-site. Mastering remote work can be characterized by two things: productivity and connectivity. Mobile workforce matchmaker Airtasker surveyed full-time workers, about half of whom work remotely. The results surprisingly indicated that remote workers are more productive than their office-going counterparts.
Some powerful stats on the mobile workforce:
Remote employees worked 1.4 more days every month than those who worked in an office. That comes to 6.8 more days every year (BusinessNewsDaily).
On average, remote workers take longer breaks, but they are productive for an additional 10 minutes each day (BusinessNewsDaily).
The majority of people feel there are fewer distractions when working out of the office (Small Biz Genius).
No matter what the structure of your marketing team is, when you're no longer sitting next to or located down the hall from the people you work most closely with, it's only natural to run into moments of disconnect and inconsistency. Also, it can be difficult to maintain meaningful relationships with coworkers and recruit new clients.
Because many content marketing departments, as well as entire brands, have now been forced to work remotely, the challenges of building a daily routine, staying in sync, and moving goals forward are sizable. With no downtime to get up to speed, the way to tackle these challenges like a champ is to ramp up the use of remote work tools designed to help achieve peak productivity.
Here are the best tools to help you and your team synchronize, energize, and push work forward effectively and efficiently:

Zoom
Zoom is a video-conferencing application that is easy to use and, at the free level, allows meetings of up to 40 minutes. Many teams will need to bump up to the pro version of Zoom ($14.99) to conduct longer meetings.
High-quality audio and video
Screen sharing
Fullscreen and gallery display
Security measures such as password protection
Toll-free options for International participants
Instant or scheduled meetings that add to Google calendars
Real-time chat
Dual-duty as a webinar tool

Slack
Slack is a unique chat tool that offers real-time messaging for remote teams no matter what time zones members live in. Slack allows you to create a channel for each conversation so threads are easy to follow.
Many third-party app integrations
Channels allow teams to divide into smaller groups
File sharing
Voice & video calls
Chatbots

Trello
Trello makes project and task management a breeze. This tool visually maps out work. Whether you work solo or within a team, Trello is the perfect prioritization helper. And, it's free and mobile!
Drag and drop functionality
Color codes projects or teams
Assign tasks, due dates
Third-party integrations
Syncs across devices
File attachment capabilities
Google Docs
For many, Google Docs is not new but its capabilities make it worthy of this list. It's probably the most comprehensive data storage and file-sharing tool with the ability to share Word docs, Excel spreadsheets, PowerPoints, videos, and images all from one location.
Offers 15 gigabytes of free storage
Edit in real-time
Leave comments
Ability to work offline
Versioning
Individualized sharing capabilities
Mobile app

LastPass
If you're like most content marketers, you probably have and share countless numbers of online accounts, each with a different password. LastPass is an effective tool for both safeguarding and organizing passwords so no one gets locked out. Each remote worker gets their own master login password. Whenever a team member logs in, their saved passwords will automatically load.
Extension installs in your browser for easy access
Data in the vault is even kept secret for LastPass
Multi Factor authentication
Access across multiple devices
Password generator
Autofill
Xtensio
Xtensio is a cloud-based collaboration tool that allows users to create beautiful documents all together in a single platform. Document created in Xtensio can be edited and presented in real time.
Easily create branded documents
Offers various templates to choose from
Share and present the documents to any devices
A dedicated team workspace where anyone from the team can collaborate.
Downloadable documents in PDF/PNGs format.
I Done This
Maintaining accountability is more of an issue when workers can't be face-to-face. I done this is a check-in tool. Each team member checks in daily via a browser or email to check off what was accomplished that day. It's an easy way for teams to see what everyone is up to, allowing all to remain on the same page.
Makes roadblocks easier to spot
Robust reports

Take A Break Please
Remote workers tend to sit hunched over their computers for hours on end without stop. Left unchecked, this is a bad habit that can cause carpal tunnel and burn-out. Take a Break Please forces you to take breaks throughout the day by dimming your screen, reminding you to stretch a bit, take a short walk or get a drink of water.
Menubar app
Configure time between breaks and duration of breaks
Displays time left to next break
Displays 1-minute notification before break
Hootsuite
Scheduling social media and blog posts are managed beautifully on site become even more critical when working remotely. Hootsuite saves time and helps content managers easily share information and analytics.
Posts across all your social media accounts
Performance tracking and insights
Social listening
Mobile app
Security features protect your brand
Every Time Zone
If you work on a team with members from different time zones or clients from around the globe, Every Time Zone will help you know who's awake and who's asleep. Eliminate the math and the guessing to find a common time to communicate. This is just one of those simple apps that make life so much better.
Easy visual map of time zones

Chimp or Champ
During this COVID-19 pandemic, it's more important than ever for remote managers to keep on top of team sentiment. Especially for those teams who are new to remote operations, the change can be disarming. Chimp or Champ is a meter for checking in with employee happiness anonymously. It's important because happy team members are more productive, less likely to leave, and less likely to call out sick.
Allows team members to provide actionable feedback
Provides team managers with an analysis and score
Evernote
Having an app that takes all kinds of notes and syncs them across all devices is indispensable when working remotely. Evernote has been a leader in this field for a long time and with good reason — it is hard to find a competitor that comes close in terms of all Evernote does. Imagine starting a note on your phone and being able to complete it on your desktop.
Templates for all kinds of note taking
Cross-device synchronization
Search capabilities
Share notes
Scan capabilities
Third-party integrations
Timely
Timely is a great time tracking app for carving out chunks of time to work on specific projects. Working with a calendar interface, it allows you to track the time spent on projects and tasks in real-time. If you're an hourly worker, it also tracks earnings.
Team time management capabilities
App integrations
Maps out team resources in one place
Creates a timeline of your day, capturing everything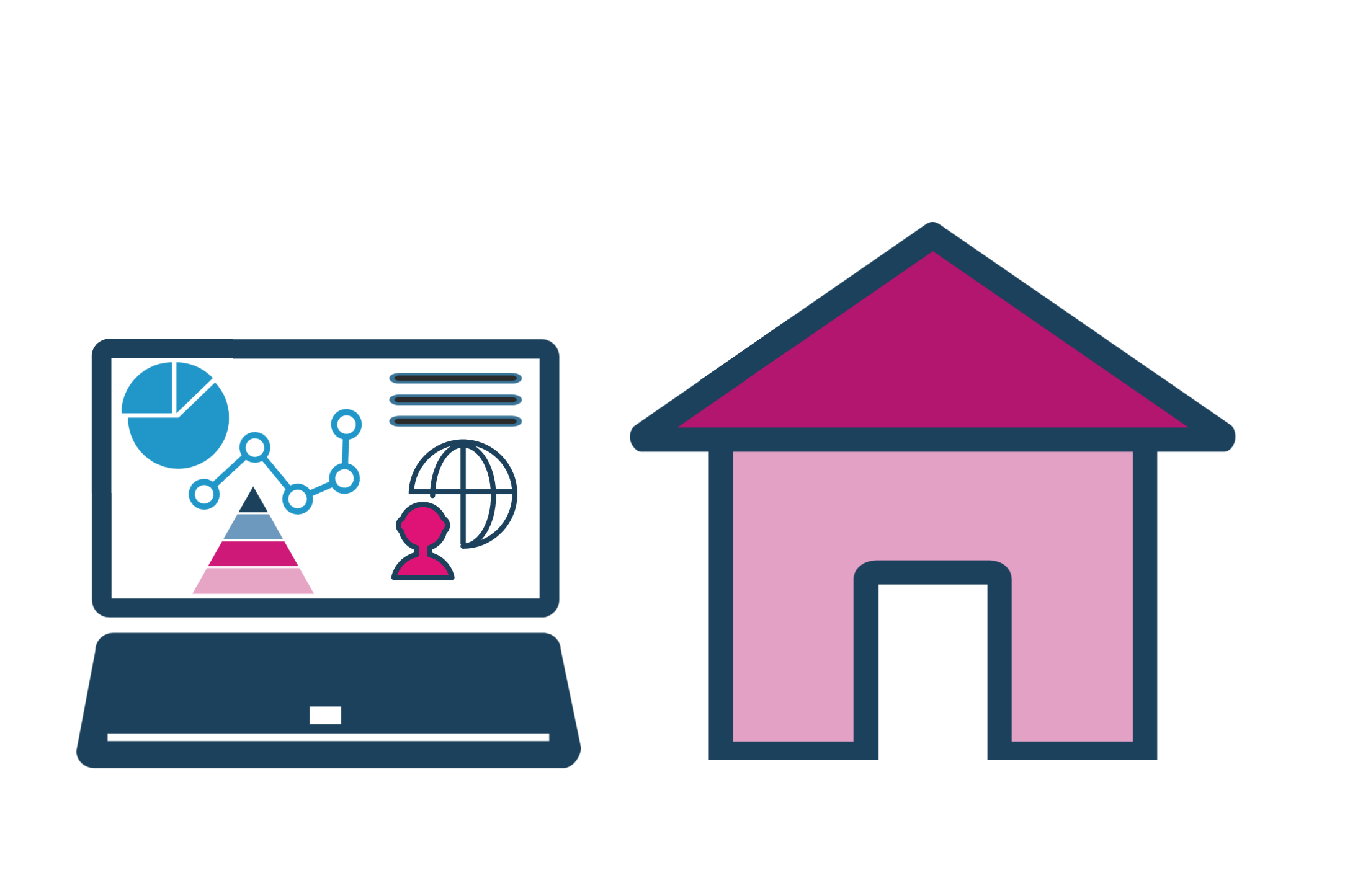 The Future of the Remote Workforce
Not all too long ago, remote work was frowned upon by most companies and wasn't as viable as today because the technology didn't even exist. Now, technology allows us to easily get the same work done no matter where in the world we work. So the challenges will shift from how to work remotely back to the strength of the work itself and how we build the best strategies regardless of location.
The COVID-19 pandemic has inadvertently created an army of remote work teams. Although most of these teams will once again resume their in-office activities, the trend toward the mobile workforce as a more accepted practice is inevitable. In addition, where the gig economy was mostly relegated to the creative sector, we might now be seeing a permanent migration to work from home in many fields.
Adopting a remote working policy can save companies money while providing employees with the freedom to work full time or at least part-time from their homes. It's a win-win situation, where companies can thrive without maintaining large office spaces without any negative impact.
Buffer conducted a study in 2019 on the state of remote work. Even though it pertains to a pre-COVID-19 world, it showed that 99% of those interviewed were interested in being able to work off-site. Once the pandemic is over, we just might find that work itself becomes more about where one chooses to work from, with flexible scheduling becoming a part of the scenario.


Deborah was the kid who would rather write book reports and essays than play ball during recess. Although she didn't score many points with her peers, it did lead to her career creating content for TV, radio, print and new media for companies as varied as Dooney& Bourke, Panera Breads, Visa, SUNY Ulster and Hudson Valley Federal Savings Bank.
She is also a principal of small packages – a digital design company, and past partner/marketing director of whatis.com, the world's foremost reference on information technology. And, her love of food enabled her to become a contributing editor of both Gourmet Retailer and Food Distribution Magazines.
Deborah has a bachelor degree in fine art from the Hartford Art School, University of Hartford and a masters in higher education administration from Stony Brook University. When she's not writing, her love of quilting, furry animals, friends, and family sustains her.