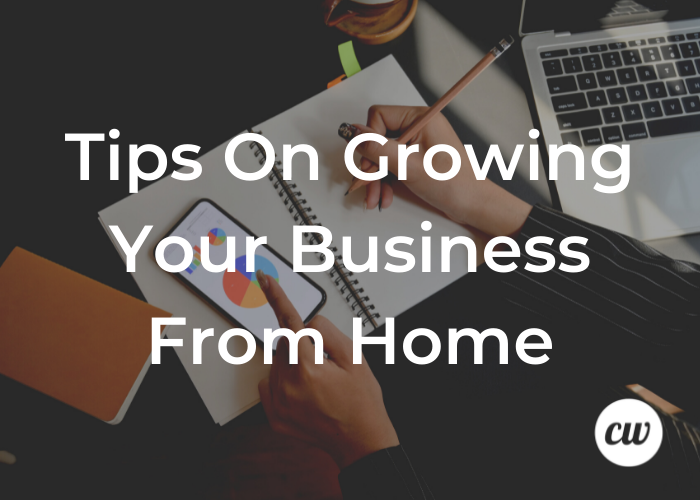 Tips on Growing Your Business from Home
Home-based businesses may seem less demanding than large companies with office space and hundreds of employees. But there is plenty of work to be done and plenty of things to learn for the home-based business owner. If you are looking for new ways to grow your business from home, consider implementing a few of these tips into your business growth strategy.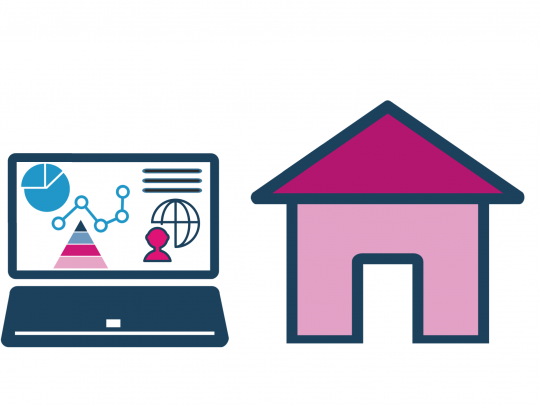 Keep Finding New Ways to Cater to Your Existing Customers
It's a tricky balancing act: keeping your current customers satisfied but also coming up with strategies to appeal to potential customers. No matter how much your business grows, don't make the rookie mistake of neglecting your current customers. Continue assessing your target customer profile on a regular basis.
Ask your customers what product or service they may need or want. Bounce ideas off a trusted confidant, a personal assistant, or a business partner. Never stop evolving and getting those creative juices flowing. It's good for your customers and it's good for you (because a business with fresh, new ideas will never fail to attract new customers too).
Know What You Can Handle
Being an entrepreneur is hard. Anyone who has ever started a business understands this. It doesn't matter how big or small your business is, it's quite the workload for one person. If your business continues to grow, the simple fact of the matter is that you won't be able to do everything yourself.
This is the time to sit down and seriously evaluate your strongest skills and your weak points. Are you great at managing and keeping things organized, but might not know much about social media marketing or content writing? Outsourcing may be extremely beneficial for you. Even if you don't need to hire an expert in a specialized field right away, your workload may grow to such a point that you may need a part-time assistant.
Know your goals for growth and have a plan in place to hire the right people when you need a more hands-on deck.
Never Stop Building Your Online Presence With Your Website
As a home-based business, this is one of your most important assets. The internet is so many things, not the least of which is your communication portal to the public, potential customers, and your existing customers. Whether you sell products or services, you should always have a website.
However, having a website is not enough. You don't want to try to build or update a website yourself if you don't have any web design or development experience. People will know if you put together a cheaply designed website on your own. When putting together your website, it is worth it to pay a little more and have an experienced professional do the work for you.
Know what it is you want to say to your website visitors, have a general idea of what you want the website to look like, and make sure you have enough engaging, valuable content to attract more website visitors that could be converted into paying customers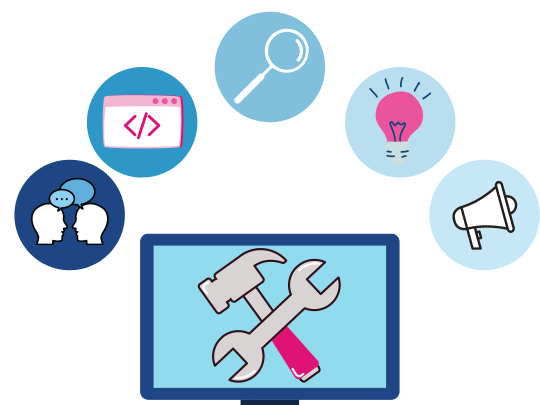 Communicate With Your Customer Base
Keep those lines of communication open as much as you can. It's understandable that a home-based business owner needs to have a definitive line between their personal life and professional life. It's not realistic for customers to expect to be able to access you personally 24/7. Instead, you could implement a customer service solution and have an outsourced company handle your customer service needs.
If you are not quite at that stage of growth in your business, then make sure to always be swift in your response to social media messages, website messages, and emails. This is another area in which it may pay off to have a personal assistant who could handle correspondence for you.
Build a Brand
Just because your home-based business might be smaller than a huge recognizable corporation doesn't mean you can't have a brand. In fact, you need a brand, no matter the size of your business. Take the time to sit down and come up with a branding strategy that involves new ways to continuously grow your brand.
Your brand should include your personal brand as well, especially if you are the sole person working on your business. Building your brand includes staying connected on social media as well as connected to your in-person community and sharing your values and mission with your target audience.
Are you looking for new ways to continue expanding your business and seeing a higher sales volume? In need of strategies that will improve your business brand? Contact the team at ContentWriters today and follow us on LinkedIn, Facebook, and Twitter for more!


Shannon helps businesses get more business by crafting content with the most engaging, user-friendly, and marketable material. For over five years, she has crafted thousands of written pieces for hundreds of clients. Her range of work includes blog posts, music reviews, articles, interviews, product descriptions, press releases, public service announcements, sponsorship proposals, and social media content.