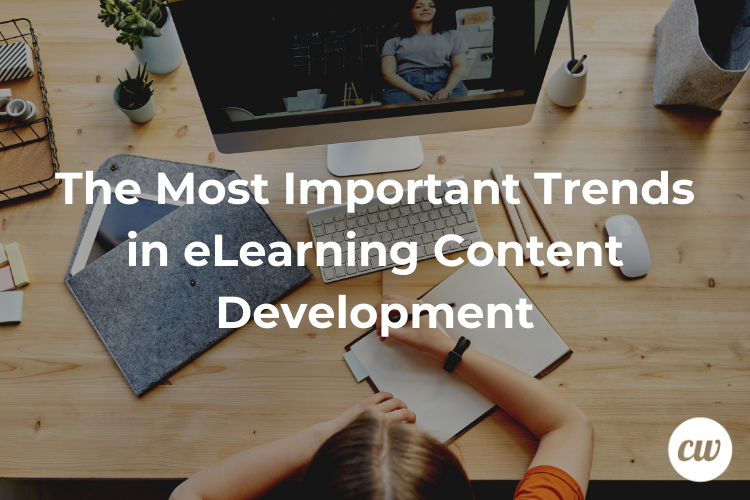 The Most Important Trends in eLearning Content Development
eLearning has been evolving at an incredible pace and the disruption of face-to-face learning due to the pandemic has pushed eLearning content development to new highs.
Emerging technologies, the gig economy, and automation is rapidly changing the nature of work, causing a misalignment of needed skills between employers and employees. As skills that employers rely upon change, they struggle to hire workers trained for the exact skills needed. This has created what is commonly referred to as a 'skills gap'.
A recent report issued by Deloitte predicts there will be 2.4 million positions unfilled in manufacturing alone between 2018 and 2028 resulting in an economic impact of $2.5 trillion. The answer to closing the skills gap in manufacturing as well as in other industries is ongoing training.
This is true not just for employees already at work but those wishing to become employable. A commitment to lifelong learning is quickly becoming normative and the most effective delivery of the skills employers need is through eLearning.
What is eLearning Content Development?
eLearning is comprised of structured courses delivered electronically. It can encompass many different formats, therefore, there has been a rise in the field of eLearning content development. Prerecorded lectures, videos, quizzes, simulations, and other interactive activities are some of the different elements that can make up eLearning programs.
eLearning content development is the booming field leading the creation of these eLearning materials.
The growing need for employees to keep up with changes in their field bodes well for the eLearning industry as a whole as well as for eLearning content development. Marketing research company, Global Market Insights indicates that eLearning is a field that will experience continuous innovation. It is expected to grow beyond $300 million by 2025 largely because effective eLearning content can contribute measurably to a well-trained staff who can steer an enterprise to measurable growth.
Furthermore, one of the most instrumental byproducts of instituting a relevant, ongoing eLearning program higher levels of job satisfaction for staff.
Growth Sectors for eLearning
The financial analysis company Sageworks indicates that industries using eLearning have grown exponentially. Furthermore, the U.S. Bureau of Labor Statistics and the Bloomberg Report list the top five industries benefiting from the use of eLearning include healthcare, information technology, retail and ecommerce, education, and construction.
The education sector in particular has recently experienced explosive growth. The World Economic Forum estimates that 1.2 billion children are out of their classrooms globally because of COVID-19. The K-12 market as well as colleges and universities have needed to pivot quickly in greater support of remote and online learning.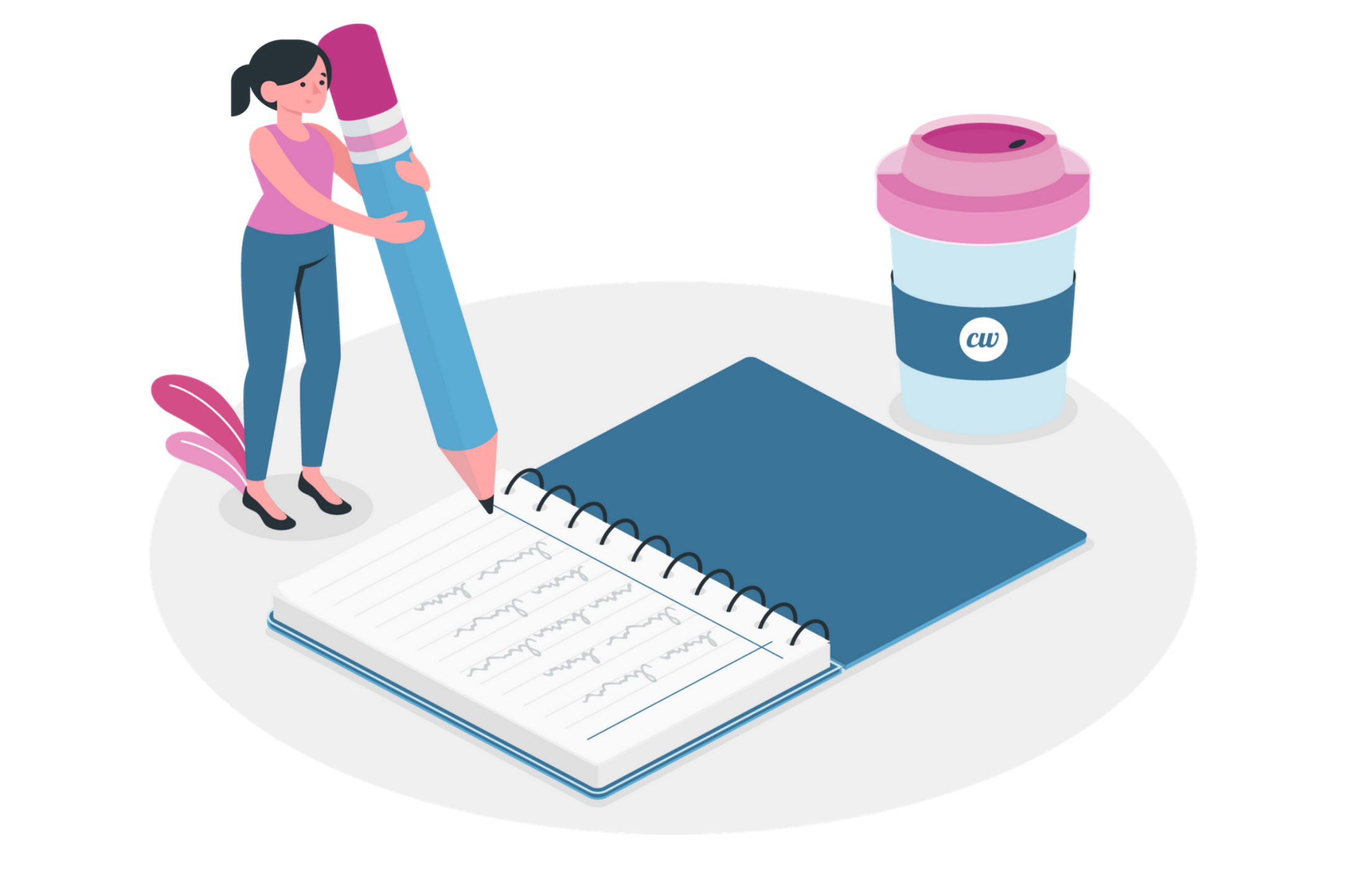 How To Create eLearning Content
Like most content development, creating eLearning content is part science, part art. Finding the best balance between meeting business objectives and being engaging is no easy task for custom eLearning content development companies.
Using a one-size-fits-all approach doesn't address the reality that each company or class has its own unique goals and objectives.
Well-tailored eLearning offers tremendous opportunity to pass on corporate values, team building, collaboration, and other soft skills key to innovation and brand building. To best fit the needs of each company, creating eLearning content involves the key stages of discovery, creation, and review.
Discovery allows the eLearning content providers to learn about that client's objectives, challenges, and desired results. It is also during this phase that the new relationship is defined and trust built.


Creation is the longest stage of the process in which what was learned in discovery is put to the test. It is here that the eLearning content developer will make decisions about what technologies and deliveries to employ, and then create the actual course materials for use.


Review is a stage sometimes overlooked but is a valuable way to gather stakeholders to attain feedback and measure success. More than a pass-fail test, this process can help identify what went right or wrong, and where improvements and adjustments are needed. The review can also lead to a better understanding of what types of new eLearning might come next.
Best eLearning Authoring Tools
eLearning authoring tools are software and applications that facilitate the development of eLearning with functionality. In a rapidly moving marketplace, choosing the right tool to meet your needs is key. Important things to consider are cost, features, ease of use, knowledge base, and customer support. Here are a few powerful eLearning content creation tools that deserve a closer look:
Top eLearning Trends
The strategies and tools that eLearning providers use to build and deliver courses will vary. However, one thing is certain, without staying on top of trends eLearning content development companies will lose their competitive edge.
Here are some top eLearning trends you'll want to keep track of: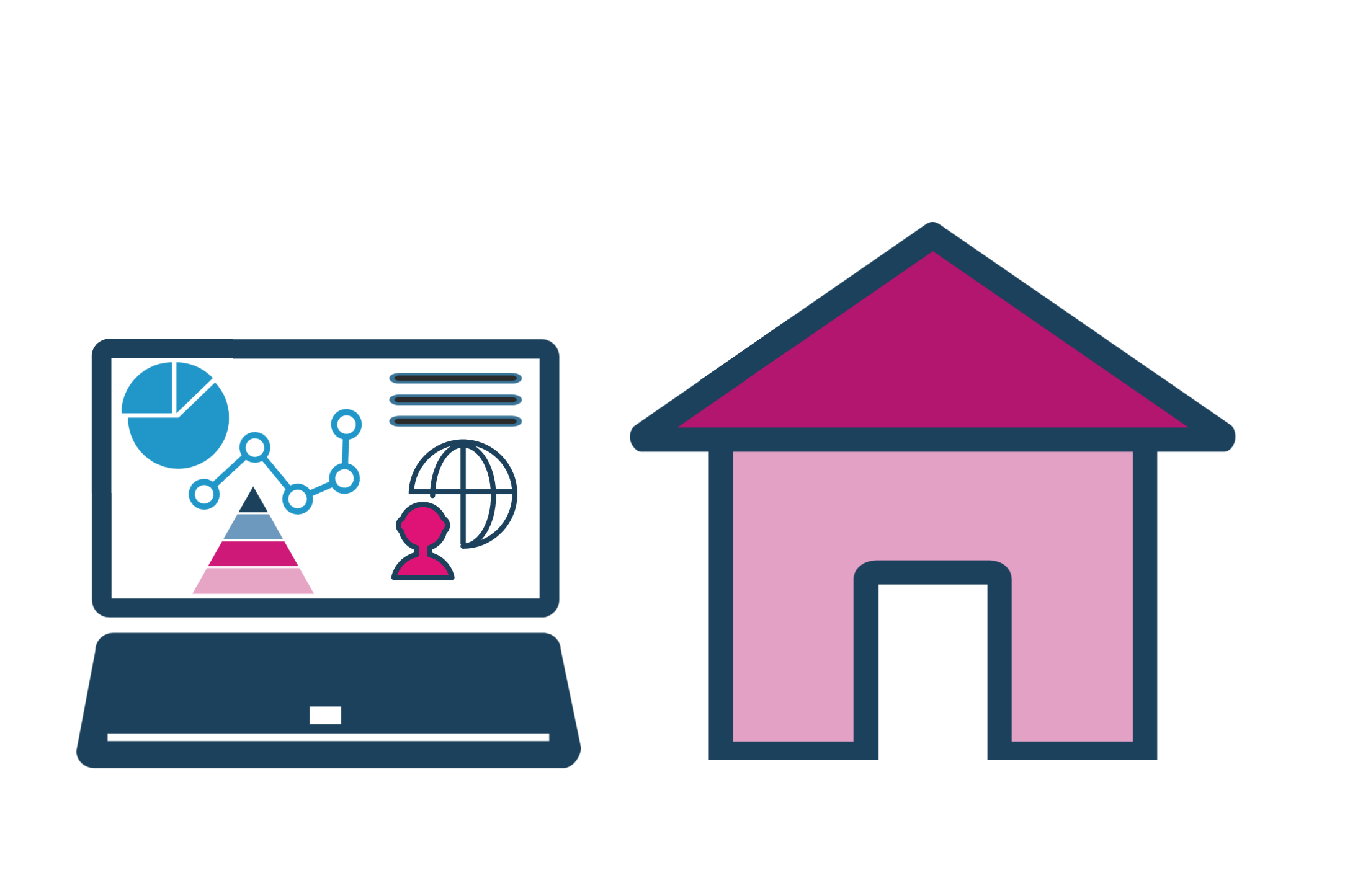 The Virtual Classroom
The virtual classroom is a digital environment that allows live interaction between teacher and learner. Real-time collaborations are possible, with video conferencing and online whiteboards being the most common tools used here. Because of the interactive capabilities, these are synchronous classes that recreate the physical classroom.
The main reason this format is trending is because of the large numbers of K-12 students displaced by the pandemic. For these students, the benefits are that they can connect with their teacher and can ask questions in real-time. This makes learning easier for students and the teacher gains a better perspective of how the class is keeping up with a subject.
Microlearning
Microlearning is comprised of a series of courses or modules as opposed to a single long course. It employs small, bite-sized bits of content that, according to the Journal of Allied Psychology, is 17 percent more efficient for learners to digest. Microlearning is said to improve learners' overall level of retention too.
Microlearning is also preferred because it allows learners who are on the job to manage their time. By incorporating elements such as videos, podcasts, polls, and infographics, learners are engaged and not overwhelmed. Microlearning is also a good option when a how-to is needed in-the-moment.
Social Learning
This trend should be no surprise to those who are social butterflies. Facebook alone has 2.4 billion users. The idea of using social media in an organized effort to encourage employees to post, share, hashtag, and converse with fellow staff members or other colleagues in their field is a natural evolution.
It encourages colleagues to learn from one another in a more natural setting, not to mention that this type of learning can be done from anywhere at any time. An example of this type of professional development is a trade organization's Facebook Group where members can post open questions to other members.
Social learning is aligned with the concept of lifelong learning as it can be a continuous effort throughout one's career.
Artificial Intelligence
Artificial Intelligence or AI describes an array of technologies that employ intelligent software or hardware capable of learning and solving problems. In an eLearning environment, AI can deduce what a student knows and doesn't know and personalizes future experiences according to the learner's needs. Although incorporating AI into eLearning development is costly and complex, it has the advantage of optimizing a course for each learner based on performance.
Gamification
Gamification motivates people to learn by adapting video game design into a learning environment. Part education, part entertainment, gamification captures the attention and interest of learners and motivates them to continue learning.
Moved forward through the learning process by game-like 'wins' (AKA rewards), gamification is a successful method for both adults seeking professional development and for kids in the classroom.
Mobile Learning
It stands to reason that the universal adaptation of mobile devices would bring about the introduction of mobile learning. Imagine the convenience of being able to access a quick course via a cell phone on your morning train commute.
Mobile learning is flexible as it can include texts, videos, audio, podcasts, and more. It also offers students and teachers the ability to work together. The drawback is that, for those who are less focused, the distraction of social media and texting looms large. For those who can handle it, mobile learning puts the classroom right in your pocket.
Life-Work Skills
This is not a mode of delivery, but a renewed focus on a different type of content. Instead of learning hard skills associated with a school topic or career industry, there has been growth in topics that help people succeed across roles and industries.
Life-Work topics include classes in leadership, problem-solving, communication, and collaboration. These are skills and work attitudes that enable employees to adapt to change, take on new responsibilities, and grow more effective in working with others.

Video
Even though video has been trending in content development for quite a while already, it still deserves a place on the list because it remains the most popular type of content across all platforms. More video content is uploaded in one month than major U.S. television networks have created in thirty years.
Video works well in eLearning environments because it can be integrated in almost all eLearning programs and can stand alone or be combined with other learning activities.
One of the big advantages of video is that there is so much content on YouTube that often, content need not be created, but can be curated by the company or school teacher.
The Final Word on eLearning Content Development
Jane Hart, founder of the Centre for Learning & Performance Technologies, writes, "There is no longer such a thing as a job for life – only a life of jobs." When you add to that the reality that the shelf life of career skills is now less than five years, eLearning content development will only continue to grow.
займ быстро по паспорту


Deborah was the kid who would rather write book reports and essays than play ball during recess. Although she didn't score many points with her peers, it did lead to her career creating content for TV, radio, print and new media for companies as varied as Dooney& Bourke, Panera Breads, Visa, SUNY Ulster and Hudson Valley Federal Savings Bank.
She is also a principal of small packages – a digital design company, and past partner/marketing director of whatis.com, the world's foremost reference on information technology. And, her love of food enabled her to become a contributing editor of both Gourmet Retailer and Food Distribution Magazines.
Deborah has a bachelor degree in fine art from the Hartford Art School, University of Hartford and a masters in higher education administration from Stony Brook University. When she's not writing, her love of quilting, furry animals, friends, and family sustains her.