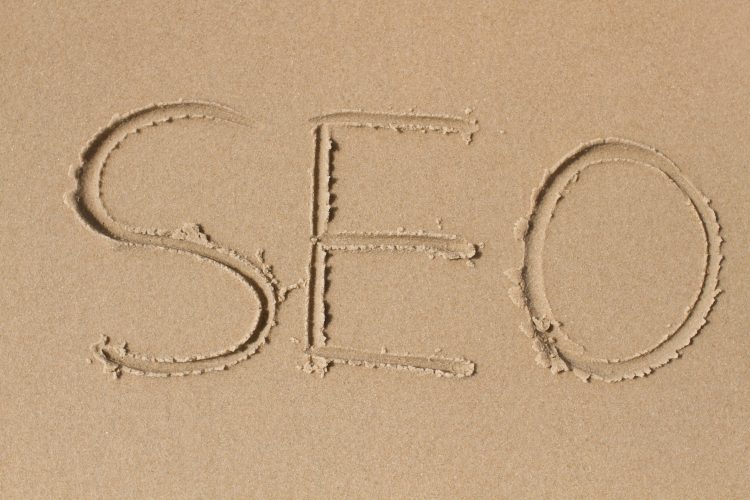 Summer 2019 SEO Highlights
The world of search engine optimization (SEO) has an ever-changing landscape that challenges marketers and web developers to stay on top of the latest algorithms and trends. Many SEO strategies revolve around Google, the world's biggest search engine. How your website fares on this search engine will determine much of its fate. Even the Internet giant itself informs us that the goalpost for a well-ranking website is constantly in flux.
"Our search algorithms are complex math equations that rely on hundreds of variables, and last year alone, we made more than 3,200 changes to our search systems. Some of these were visible launches of new features, while many others were regular updates meant to keep our results relevant as content on the web changes. And some are also improvements based on issues we identified, either via public reports or our own ongoing quality evaluations." -Google
Though many methods are quantifiable, there is still a hefty amount of trial and error involved in a successful SEO strategy. Taking into consideration that identifying over 3,000 changes isn't in the scope of a daily post, we'll analyze what's important to know about SEO as of summer 2019.
Google did something atypical in June of this year. They announced a new algorithm update and gave it a name: The June 2019 Core Update. Users should check their web analytics to see if their rankings were impacted by the new update. There were also reports of a July 11/12 ranking update that could be just a small change, but it still made some ripples in the digital sea. Though Google did not confirm this one, users worldwide still noticed.
What should you do if you were affected by either of these upsets? Google's recommendations, which are related to the June Core update, were a bit cryptic. They recommend that you "make your site better." But what does that mean? How do you make a better site? To start, let's navigate some of the essentials in a 2019 SEO strategy.
The race to increase brand awareness is causing marketers to expand their scope in an ever-evolving digital topography. As you navigate an SEO strategy, be aware that you're likely to go head-to-head with organizations that are getting a leg up through paid search and post boosting. It might be a good strategy to invest in your own paid ads this year too. According to the shiny new State of Digital Advertising 2019 report by Marin Software, paid advertisement makes up 39% of a marketer's budget.
Google is the obvious favorite in the SEO world, and 84% of the survey's respondents said they plan on using the search engine's new responsive search ads this year. Marketers are also looking to social media, especially Instagram and Facebook. Paid social is a significant expense, as 18% of budgets are intended to boost posts for a wider reach, aiming for more shares and business growth.
Many of the features of a good UX are connected to things that Google favors in their algorithms. After all, Google thinks about the customer experience. They constantly tweak the algorithms to produce the most authoritative and relevant results that will keep people using their search engine over others. If your site doesn't offer a great user experience, then you need to get on board quickly.
Outdated websites are like un-maintained cars that don't go far. SEO favors fast and mobile-optimized websites. All the great content and keyword strategies in the world won't get results if your website still has that "classic Internet" feel. If you feel nostalgic, that's what the WayBackMachine is for. But to keep people on your website and rank better, you need to create a positive user experience.
A good user experience (UX) includes great navigation, an intuitive layout, fast loading speeds, and seamless customer interactions. These elements at least indirectly effect rankings, if not directly. In fact, 94% of SEO experts believe that the UX is connected to search engine rankings. Here are a few aspects of a great UX confirmed to benefit search engine positions.
Page Speed: A page's loading speed directly affects its ranking. Customers dislike waiting for a cluttered page to load. Too long of a wait time can result in a high bounce rate. Keep aesthetics simple and navigation intuitive so that it takes no more than a few seconds for your page to load.
HTTPS: If a website doesn't have the latest security features, especially if your industry relies on e-commerce, it will experience not just a high dropout rate, but ranking penalties too. As more online users are aware of the dangers of information theft and viruses, modern websites must offer a secure experience.
Holistic Information Layout: Good websites break down information into small pieces without clutter. This simplicity also aids loading speeds and leaves more "in-depth" information to subpages.
Great Mobile Experience: Mobile optimization is another direct ranking factor as more people are searching the Internet on their phones as opposed to a desktop.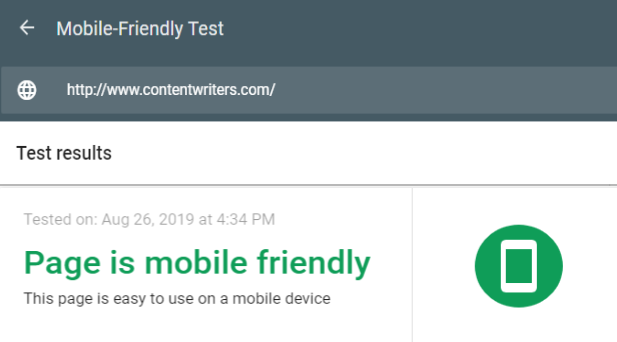 Links: To become more authoritative, start linking to authoritative pages. You should also make your content great enough to be shared so you earn backlinks to boost your online credibility.
Semantic SEO: Produce content written by humans, for humans. Semantic search was initiated in the 2013 Hummingbird update and penalizes anything that looks like a robot spun keywords around.
Having a great website and user experience contributes to lower bounce rates, which will increase the page's authority. Some say that a bounce rate below 40% is best, but overall, the lower the rate, the better your SEO.
Offering authoritative and informative content is more critical than ever to implement a solid SEO strategy. Through providing good information in a palatable format, you can earn social media shares and better positions along the search engine results ladder. Here are a few basics on doing it right.
Offer quality, unique, and shareable content: According to Backlinko, your content needs to be better or offer something different than your competitors. Good content that has something valuable to offer is more shareable and more likely to earn you backlinks and a better online reputation. Guides, ebooks, case studies, infographics, video, and great blogs can all earn you shares and more backlinks.
Give people what they're looking for: What format are people seeking? A listicle? A how-to? Write your content as if humans wrote it. Optimize content for semantic SEO. Use your keywords strategically and skillfully in well-written, informative content.
Make your content visually appealing: Enhancing your content with images makes your information easier and more enjoyable to process. Consider these types of visual aids to boost the shareability and appeal of your content. Charts and graphs (especially for data-driven reports), images/infographics, and video are great examples.
If you're busy juggling many tasks, it may be helpful to work alongside a professional who can analyze your website, do a content audit, find strategic keywords, the ideal content formats, and what your competition is already doing. This kind of service is available through SEO agencies.
We can't be 100% honest with you if we just talk about how to rank high in the organic search list. The truth is of the matter is #1 isn't always on the top of the page anymore. Though it's still incredibly important to make it to #1, this position may come after a paid ad, featured snippets, and a "people also ask" box. To stay competitive, it's important to keep in mind that you should consider other tactics like investing in paid search, post boosting, and a strategy to claim a featured snippet position.