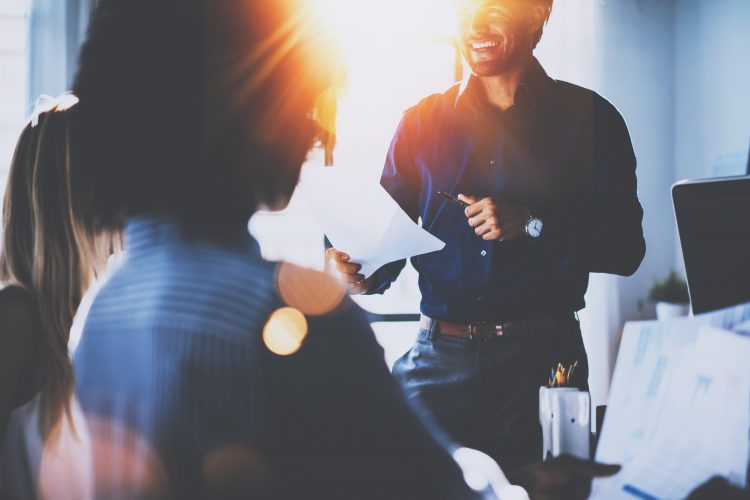 How to Successfully Find Professionals To Help Your Business
Everyone understands that the most successful businesses must collaborate with professionals around the world. However, the question is how to find and hire the best professionals who are a good fit for the job.
That's where Clutch comes in. This company made LinkedIn's list of the Top Startups of 2018 because small- and medium-sized companies rely on Clutch to help them find everything from app development teams to graphic designers to SEO specialists.
What's the secret to Clutch's success? Let's discover that together.
Read the Reviews
Some skeptics might wonder why they would need Clutch's help. After all, can't they just search for the specialists they need on their own?
The truth is that it's a crowded market for fields like marketing, branding, and SEO. Sure, you can find companies on your own, but they may or may not be any good.
That's why Clutch offers verified reviews of companies in hundreds of categories. Users can browse locally or globally and with a single click find helpful reviews for companies as well as info about the company's size, location, and cost of services.
Make It Visual
Even though it's easy to browse reviews for different companies, it can still be overwhelming. After all, Clutch has listings for more than 7,000 different companies!
One tool it offers to make things easier is its Clutch Leaders Matrix. This uses user reviews and data analysis to place companies in one of four categories: market leaders, proven leaders, niche leaders, and emerging leaders.
This is a very handy feature for companies as it instantly narrows down the search for various specialists. And while it's tempting to immediately hire the "market leaders," the matrix helps identify emerging and niche teams that may ultimately be better suited to a particular need.
Clutch: A One-Stop Shop
We may be a little biased, but another thing we love about Clutch is its focus on producing great content. While Clutch employees are reading reviews of various specialists and agencies, businesses can read data-driven articles on SEO, marketing services, mobile apps, and more.
Rather than being just an "extra feature," these informative articles are one more way that Clutch helps businesses define what they need out of a particular service. Along with the user reviews and the Clutch Leadership Matrix, these articles can help a company triangulate exactly what they need and exactly who should be providing it.
Close Business Relationships
One final way that Clutch really stands out is by having established close relationships with a great many businesses.
Its reviews and evaluations of various companies are not based solely on its own observations and user experiences. Instead, Clutch continuously reaches out to businesses to help them in a number of key ways.
Clutch encourages businesses to offer client references, manage their online reputation, and even showcase their Clutch review via a custom widget on their websites.
Ultimately, this is the real secret to Clutch's ongoing popularity. From buyers to sellers, they seem genuinely devoted to helping everyone involved reach the top of their game.


Chris S. is an English Professor and freelance writer, spending his days in sunny Northwest Florida. He specializes in writing about marketing and media. In his spare time, he enjoys books, beaches, and buying way too many nerdy tchotchkes for any one office to ever contain!