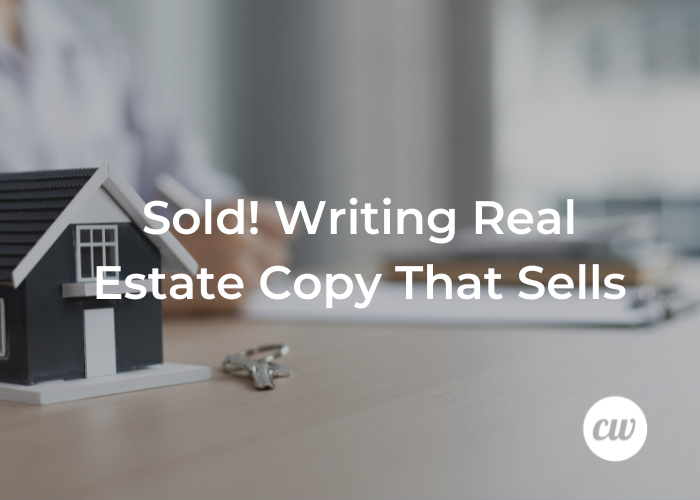 Sold! Writing Real Estate Copy That Sells
Closing more deals is the goal in real estate! Agents must promote their business with real estate copy that sells. Marketing makes up a large part of your success as a real estate agent because it connects you to leads, strengthens relationships with existing clients, and can boost your website's SEO credentials.
Whether you need compelling listing descriptions, to increase your website's trustworthiness, or to contribute to thought leadership via newsletters, professional writing is an important part of becoming a notable real estate professional.
But how do you create an excellent real estate blog and other marketing content? What are the main components of successful real estate content? How can you create such copy regularly? This guide will explain the basic elements of writing excellent real estate copy to help you create appealing content for your target audience.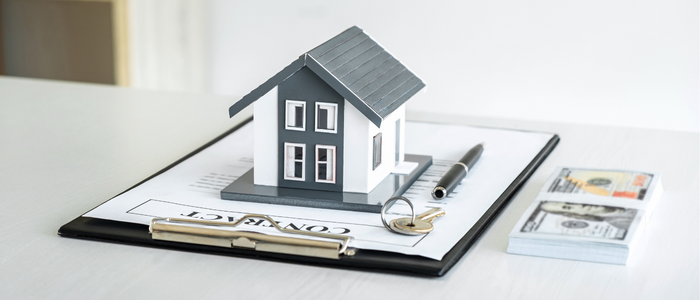 The Definition of "Copy"
If you're new to real estate marketing, you may wonder what the word "copy" means. In its broadest terms, "copy" can refer to any type of written material. Within the context of marketing, it usually refers to written material that is persuasive or prompts the reader to a particular action.
In real estate, good copy will inform the reader and motivate them to make the next steps in the buyer's journey. For example, a blog that explains how much to save for a down payment can help first-time buyers make actionable home-buying goals. Writing blogs, emails, ads, and other written marketing materials creates a "top of mind' experience for your audience, maximizing your chance of connecting with leads and ultimately closing more deals.
The Importance of Good Real Estate Copy
Sharing good content is important when you want to present a professional image to your audience and become more visible online. Since real estate marketing relies heavily on digital channels to communicate with email, ads, and blogs, having a steady supply of high-quality content is key to success in this field.
Not only does good copy inform your audience, but it can boost your website's SEO rankings when you stick to a keyword strategy. By consistently providing trustworthy, thoughtful information in your blog and website, you can move up in organic rankings and increase your website's credibility. For the highest success, you should choose relevant real estate topics and post content consistently.
Pro tip: It's best to work with an SEO specialist and a content strategist to ensure you're targeting achievable keywords for your business. These pros will show you what keywords to use, how often you need to post, and what to do to rank for specific industry keywords.
Begin with a Great Headline
You only have a few seconds to grab your audience's attention, so write a compelling headline. Whether it's your email headline or a blog title, the first words your readers see have a lot of power.
Catchy headlines will draw a reader in, while an irrelevant or boring headline will go ignored. If you want to know whether your headline is too long, short, weak, or boring, this free headline analyzer will give you a good idea of what to aim for.
Let's look at this first attempt at a headline: "Best Houses in Tampa." In the headline analyzer tool, this phrase scores low because it isn't enticing and seems generic. It's also a little vague and doesn't immediately grab attention.
Meanwhile, if you upgrade it with more exciting language, it scores a 95. By just adding a few catchy words at the end, you can make the title much more enticing. "Best Houses in Tampa You Can't Miss" gives an incentive to the reader. What will they miss out on? What should they know? This kind of title is more persuasive and promotes more clicks.
Answer Your Audience's Anticipated Questions
Relevant content will get more clicks because it is helpful to your audience. It also helps make you an authority. This is why exploring topic ideas with a content strategist or using software to analyze top-ranking industry keywords is important. As you gather relevant keywords, you can create excellent real estate blog ideas that will have your readers wanting more.
For example, a property manager in Tampa should type in "property manager Tampa" into Google and check out the frequently asked questions. Currently, queries like "how much do property managers charge in Florida?" appear on the first page. You may decide to do a blog that directly answers this question so that you are engaging with a topic that is directly related to what people frequently ask.
Other questions like "how to find a good property manager" pop up in the search. With this inspiration, you can then tailor your blogs to answer these questions.
If you need more guidance, there are also a lot of valuable programs like Semrush that can give you expert insights about keywords. This kind of program is also helpful to see how your website stacks up against the competition.
The best content is helpful, engaging, exciting to read, and retains your audience's attention. Don't know where to start? Think about the common needs your clients have. This will give you an excellent brainstorming starting point. Then search for them and see what questions come up. You'll get a lot of topics to discuss!
Segment Your Audience
When you write emails and ads to your prospects, you will get the highest engagement when you tailor your message to appeal to different segments. For instance, you wouldn't send a property management handbook to a first-time homebuyer. Instead, you would send a how-to guide about making a competitive offer.
Grouping your contacts based on their shared needs will help you create unique marketing campaigns that answer their burning questions. Here are some typical real estate segments:
Homebuyer leads
Rental leads
Property management leads
Homebuyer clients
Rental clients
Property management clients
Business affiliates
Lender partners
Affiliate agents
Each group has its unique needs, and sending the wrong content to any of them can cause a high unsubscribe rate or lack of engagement. Think about what each group wants to hear about and what information is relevant to their needs.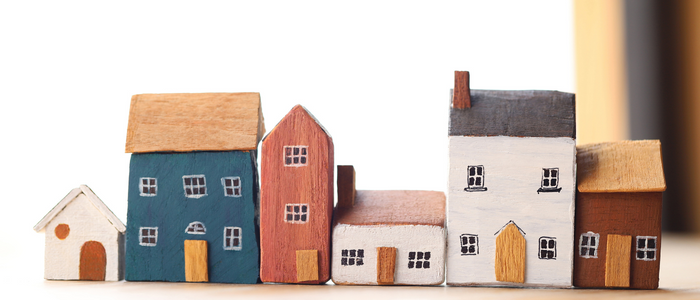 Give Many Opportunities to Take Action
Many prospects start their search for real estate online, which means they are looking for quick answers and should have easy access to the next steps in the buyer's journey. The easier you make it to take the next steps, the better the experience for your prospects.
Provide a visible call to action in your content, whether it's a jump link to fill in contact information, a hyperlink to your email or phone, or a chat box that can answer some of their most immediate questions. When contact information is hard to find, the prospect may just go elsewhere.
For example, you can put a big yellow button at the end of an email that sends the prospect to a landing page to collect contact information. You can also send convenient links within marketing texts that send prospects to that same landing page. Make the most of the space in your marketing material by providing links and opportunities to learn more. This is also a way to cast a wide net.
How Do You Write Copy for a Real Estate Sale?
Writing copy for a real estate sale can look quite different depending on what you're trying to promote. For instance, if you mainly sell starter homes, your copy should appeal to the property's affordability and resale value.
Here are some examples of starter home taglines:
" Cute Home at An Unbelievable Price!"
" Great Value in Tampa! "
"Just Listed- Won't Last Long!"
When you move up into the mid-tier and the luxury market, you can appeal to the second-time homebuyer's more particular taste. Focus on the home's character, amenities, location, and other desirable features that second-time homeowners are ready to invest in. Here are some examples:
"Fully Renovated Colonial Near Everything."
"This Is The Home You've Been Waiting For."
For each segment, there is an angle you should take, and you'll get better at connecting with them the more you write.
When it comes to blogs, write about topics you would expect each segment to appeciate, such as how-to guides, information on making offers, and other tips and tricks that your audience would find helpful. Many of your blog ideas can come from the frequently asked questions that generate from internet searches regarding real estate.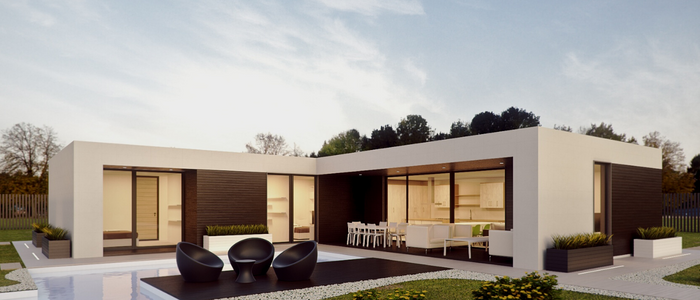 How to Write Real Estate Listings
How do you make your property appealing to your audience? By placing yourself in the shoes of a prospective buyer, you can showcase the features they would want in a home. Also, highlight what is truly important about the property, such as the factors that make this house a good value. Remember, you only have a few seconds to send your message, so you must carefully balance your property's appeal with its basic characteristics.
Start with a short but succinct headline. "Just Listed: Single Family Home Near Everything!" is a fine example.
Follow by highlighting the house's strongest advantage. Whether it is affordable, in a convenient location, has just been renovated, or is near the highway, make sure that its best strength is front and center.
Then, flesh out the expected details, such as how many bedrooms, baths, square feet, outdoor living characteristics, and other basic home living credentials a prospective buyer needs to know.
If the house has extra luxurious features, such as a pool, access to an exclusive community center, waterfront, etc, you can also place these details after the expected descriptions. This enhances the listing to give more value to the home.
In every listing description, be sure to stick to Fair Housing Act regulations. Not only will inclusive language help you appeal to the broadest audience, but it's also the best business practice in real estate!
To wrap things up, here is an example of a short but sweet listing description:
"Just Listed: Single Family Home Near Everything! This cute 3-bedroom 2 bath rambler won't last — it's priced to sell quickly. One-level living at its finest with all the comforts you want in a home: fresh paint, new carpets, and a wide open kitchen-living area to entertain or simply relax after a long day. Contact us today to schedule a showing."
How Do You Write a Real Estate Ad That Sells a House Fast?
You're busy prospecting, making connections, attending showings, staging, and doing so much more — getting quality writing on a real estate blog or email drip campaign may be the last thing on your mind. Thankfully, you can hire real estate writers to write about topics of your choice, recommend topics, and do it on your preferred timeline. These pros will write while you have boots on the ground so that every minute of your time is used efficiently.
Writing real estate copy that sells keeps you top of mind to your clients and boosts your credibility as an agent. When you implement the right marketing strategies and use compelling content to draw your leads closer, you can get under contract and to the closing table more quickly. With the help of professional real estate writers from ContentWriters, you can get polished, blog-ready copy ready to be posted in just a few days.
Real Estate Content Marketing Copy For Hire
Since real estate agents are always busy and have many on-the-go responsibilities, it's not always easy to find time to write content. Then again, if you hire someone, you need to be sure that they understand your field. If you need a professional writer to help with any of your real estate copy, contact us. We will connect you with writers who are familiar with your field so that you can get on track to producing excellent content regularly. We vet each of our writers to ensure their experience.


Alicia is a professional content writer who specializes in the field of real estate and home living. Alicia is particularly knowledgeable in the area of marketing and promotion, having posted many listings online herself while also managing leads through CRMs. She has recently become HubSpot Inbound Marketing certified (valid until June 2019) and HubSpot Content Marketing certified (valid until July 2019).