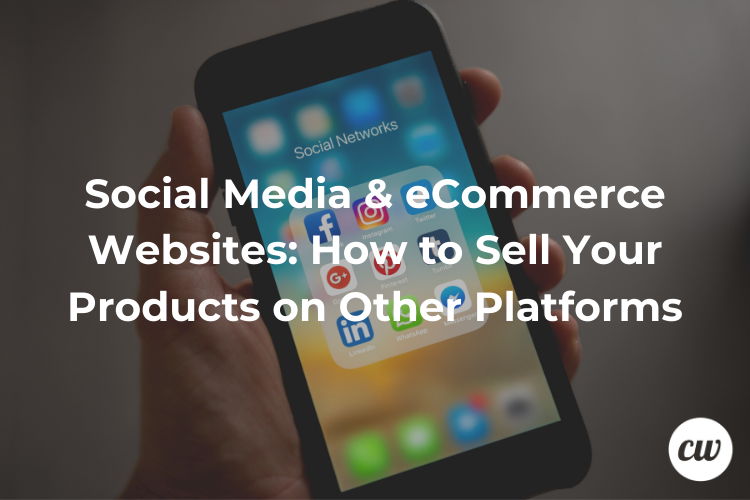 Social Media & eCommerce Websites: How to Sell Your Products on Other Platforms
Shopping is so simple these days.
If we need a specific product, we head to the internet, purchase it, and it arrives at our doorstep in a few days. If we're not sure which item we want, there's a wealth of information available to us for research.
The days of shopping in-store or going to multiple stores to compare are dwindling.
In 2019, Shopify Plus reported that eCommerce sales were on track to reach $4.9 trillion globally by 2021. Fast forward to 2020, the worldwide pandemic ensured that eCommerce sales will meet and exceed that figure.
With this ever-increasing popularity of eCommerce stores, social media sites including Facebook, Instagram, and Pinterest have made it possible for online retailers to sell their products on their platforms.
But is selling on other platforms worth it?
What is Social Media Shopping?
Previously, eCommerce stores could only publish organic social media posts or paid advertisements to promote their products. Users would then click on the post or ad's product link if they were interested in purchasing the product.
Today, social media platforms have introduced a shopping functionality that allows users to instantly purchase products right from the app.
With 70% of consumers searching for products on Instagram and Facebook and 30% of interviewed online buyers claiming they would purchase directly from Pinterest, Facebook, Instagram, and other social media networks; therefore, adding the checkout step to the social shopping experience was a no-brainer.
Now, instead of jumping between social media content with tagged products and the retailer's eCommerce website, customers can easily make a purchase right from Instagram, Facebook, or Pinterest.
The Pros and Cons of Selling Directly on Social Media
Selling products right on social media offers eCommerce companies several advantages. However, as with most technology, it also has a few major disadvantages.
Advantages:
Additional Revenue Stream
Whether it's a small local retailer or a globally-recognized brand, every eCommerce store wants more revenue. Since these companies are already promoting their products on social media, a direct checkout option cuts out the extra step for consumers.
55% of consumers in the United States have purchased a product online after social media discovery. This number is likely to increase as more and more retailers adopt social shopping functionalities.
Increased Brand Awareness
Shoppers are actively searching on social media for new product recommendations and ideas. 78% of U.S. consumers say they've discovered products on Facebook and 77% of weekly Pinterest users have found a new brand or product while using the platform.
Since 87% of shoppers say social media helps them decide what to buy, eCommerce brands have an extraordinary opportunity to generate more brand awareness when they decide to start selling products through social media
And, each social media network provides opportunities for shoppers to discover new and relevant products.
For instance, Instagram users can click the "Shop" tab and receive a feed full of tailored product suggestions. Now your products can show up on the feeds of interested buyers!
Improved Conversion Rates
eCommerce brands have historically experienced low conversion rates on social media, hovering around 1%.
However, this is likely due to the need to click-through to the retailer's website and complete the purchase process.
With the new social media checkout options, eCommerce companies are bound to experience higher conversion rates—assuming social media selling best practices are followed!
Simple eCommerce Connection
From Facebook and Instagram Checkout to Pinterest Shopping, social media shops connect to most major eCommerce platforms such as Shopify or Woocommerce.
This enables retailers to manage their distribution channels all from one platform, saving time and resources!
Disadvantages:
Limited Access to Data
One major disadvantage of using a social media platform for product purchases is the lack of customer data available.
All customer communication and transaction info are handled through the respective social media platform. This additional lack of communication can also cause confusion or order errors.
Service Fees
Since these social media platforms act as a distribution channel, fees are often charged.
For instance, Instagram Checkout charges 5% per shipment or a flat fee of $0.40 for shipments of $8.00 or less.
Depending on your product's existing margins, these fees could hinder your ability to make a healthy profit.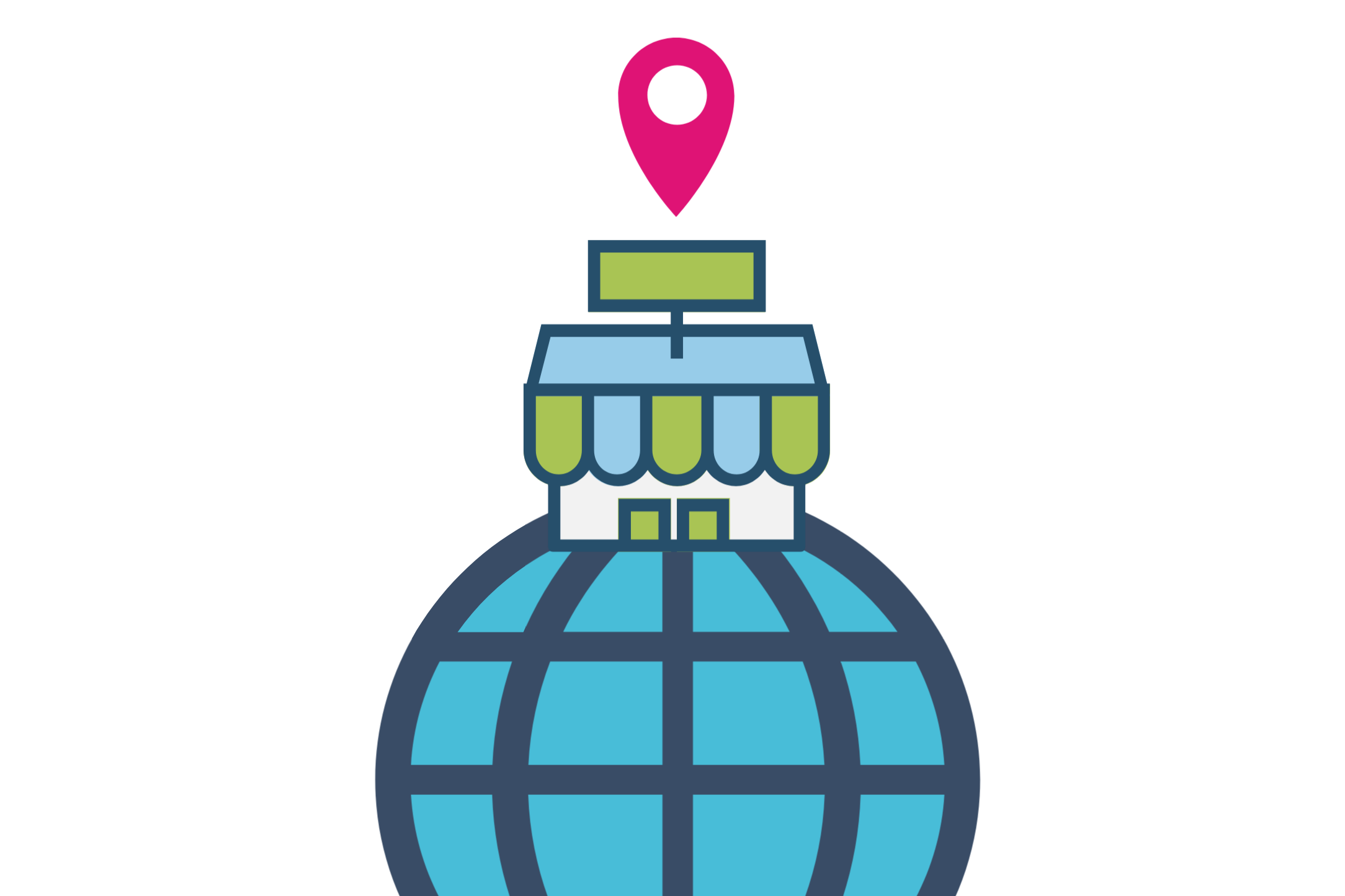 How to Decide if Social Shopping is Right for Your eCommerce Company
If you're on the fence about social media shopping, ask yourself:
Is my product one that would align with a direct-to-consumer social shopping experience?
Does my target audience spend a significant amount of time shopping on social media?
Do I have a large social media following?
Will my current social media following take the time to shop and purchase products on the platform?
Do I have the time and resources available to handle additional orders from another distribution channel?
Will the respective social shopping fees hurt my business financials?
If you decide that selling on social media is right for your brand, follow these guides to set up your shop today!
How to Set-Up Shopping on Facebook
To operate a shop on Facebook, your business must:
Sell physical items – Downloadable or digital products cannot be sold through Facebook
Agree to Facebook's Merchant Terms
Link to a valid bank account
Have a tax identification number (United States only)
Since your company likely already has a Facebook business page, begin the set-up process by logging in to your account.
Once on your brand's business page, head to the "Shop" page available on the left-hand menu. After clicking, a pop-up will appear which leads you through the set-up process.
Click the button to get started.
Facebook will then walk you through each step of the set-up process including:
Setting a business category
Entering business details
Confirming tax and payment details
Adding shipping options
After following each step, you can start adding and selling products as you see fit!
Once your shop is up and running, begin tagging your shop products in Facebook posts to generate traffic to the product listing.
Facebook Checkout
Facebook has recently launched Checkout, which provides Facebook users the opportunity to complete their purchase within the platform.
If you're interested in setting up this option, follow the instructions to add the Checkout feature through Facebook's Commerce Manager.
How to Set-Up Shopping on Instagram
Manually setting up an Instagram shop is quite simple and beneficial, as 79% of users searched for more information, 37% visited the retail store and 46% made a purchase after seeing a product or service on Instagram.
First, ensure that your company meets Instagram's eligibility requirements:
Your business is located and operates within a supported market
You sell an eligible product
Agree to Instagram's merchant and commerce policies
You own the website domain you intend to sell from
Next, convert your profile to a Business account if you haven't already. You can do this by heading into the account settings and selecting "Switch to Business Profile."
After you've set up or converted to a Business account, you'll need to connect your brand's Facebook page by:
Selecting "Edit Profile"
Under the "Public Business Information" section, select "Page"
Choose the Facebook Page that you'd like to connect
If you do not have a Facebook Page, select "Create a New Facebook Page."
It's also important to note that you do not need a Facebook shop to complete this step. Only a Facebook page is required.
Once you're connected, you can manually add products within your Facebook Business Manager.
When all of your products are entered, submit your account to Instagram for review. The review process can take anywhere from 1-3 days, depending on your business category and the size of your product catalog.
After being approved or remedying any errors found in the review process, it's time to start selling!
How to Set-Up Pinterest Shopping
Did you know 48% of social media users rely on Pinterest for shopping? eCommerce companies can set-up shoppable pins, catalogs, and a shop within Pinterest to take advantage of this massive market opportunity.
To begin, you'll need a Business Profile with a verified website.
Once verified, you'll be asked to add a "data source." This data source is a URL for Pinterest to use to collect your product information.
This data source must contain a list of your products and their respective attributes. Follow these instructions to prepare your data source URL/file.
After the data source has been imported by Pinterest and shoppable pins are created, you can start creating Product Groups and promoting your shoppable pins.
Pinterest's Verified Merchant Program
Additionally, eCommerce shops can apply for Pinterest's Verified Merchant Program. Those accepted have their shoppable pins and products available in the platform's shopping experiences.
Verified Merchant Program participants also receive a blue verified checkmark and Shop tab on their profile. Access to shopping insights is also granted to accepted shops.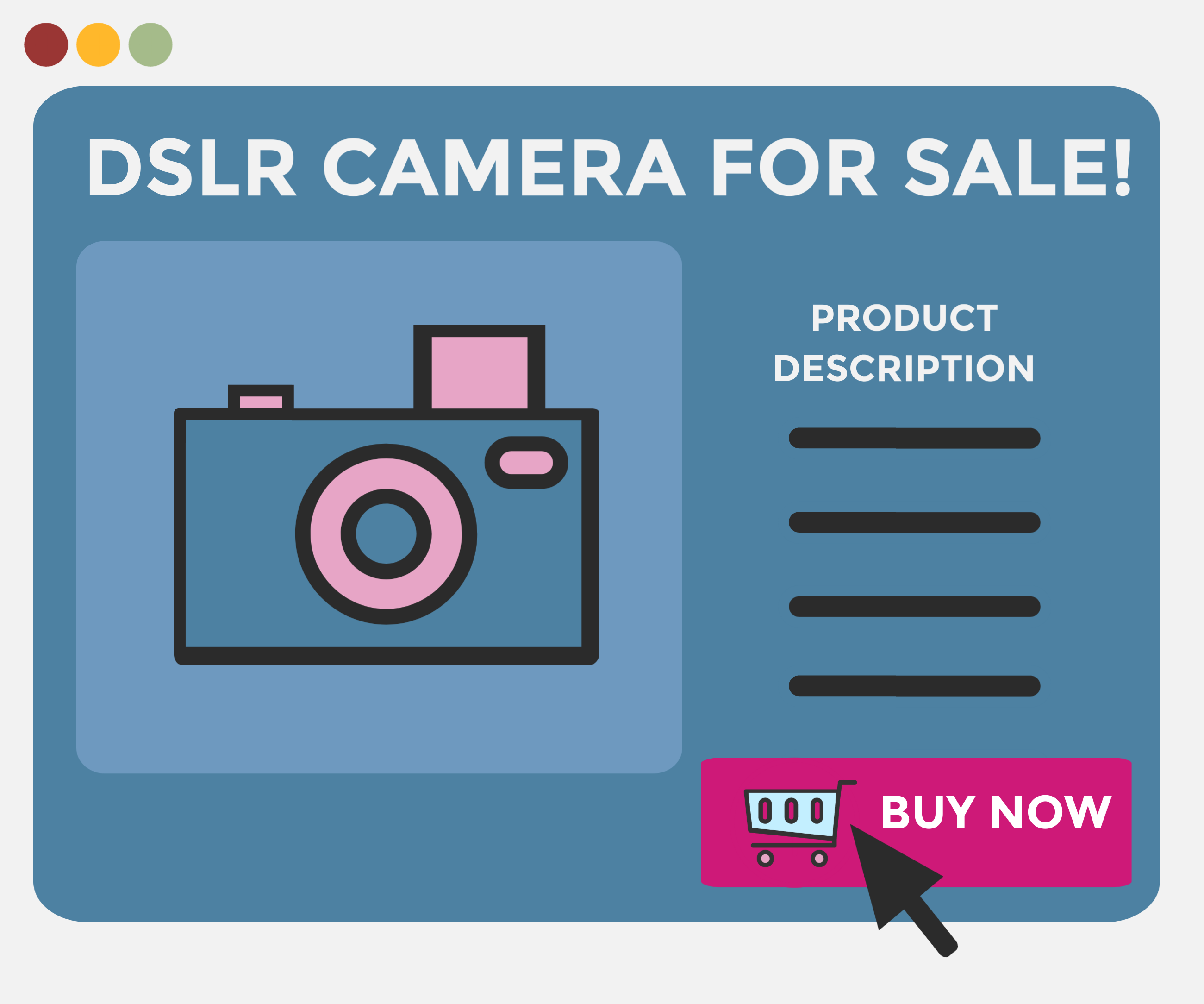 Or, Connect to Social Media Shops via Your eCommerce Platform!
To make it easier for brands to receive additional revenue through social selling distribution channels, many eCommerce platforms instantly connect to these social media networks.
For instance, Shopify stores can connect to Facebook, Instagram, and Pinterest sales channels right from their dashboard.
Before manually setting up a social media store, see if your eCommerce platform already supports this instant connection!
Add Another eCommerce Sales Channel with Social Media Shopping
From increased brand awareness to an additional revenue stream, social media shopping offers excellent opportunities for eCommerce shops.
But, it's critical to make sure you're set-up for selling correctly!
Use this guide and start selling on social media today.
займ на карту киви мгновенно круглосуточно без отказа