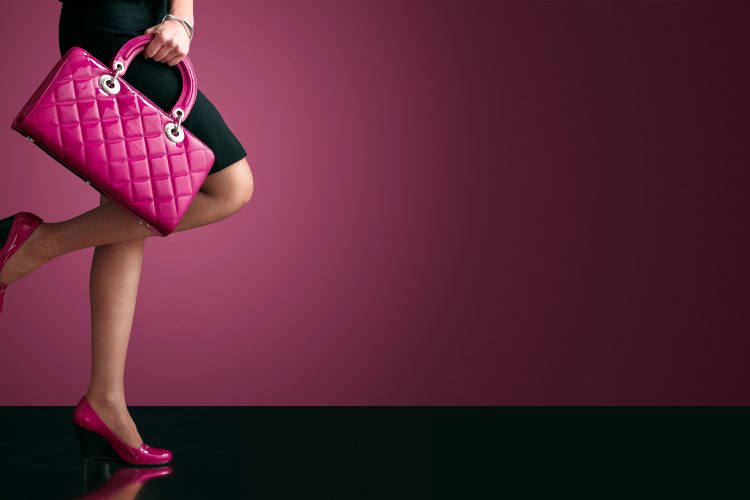 Six Types of Content Fashion Brands Should Use Today
Have you ever heard of content marketing?
As defined by the Content Marketing Institute, content marketing is "a strategic marketing approach focused on creating and distributing valuable, relevant, and consistent content to attract and retain a clearly-defined audience – and, ultimately, to drive profitable customer action."
With this definition in mind, what valuable, relevant, and consistent content is your fashion brand creating and distributing to your audience? Luckily, there are plenty of content formats for you to choose from and experiment with. We'll discuss these six types of content:
Video
Blogs
Infographics
Email newsletters
Social media content
Interactive content

Video
Did you know that 87% of online marketers use video content as part of their marketing strategy? With the amazing conversion rates that video produces, it's no wonder that fashion brands and business owners alike are rushing to include video content in their marketing.
Before you take the dive into the director's chair, have these tips in mind:
Quality over quantity: The higher the quality of your videos, the better. One extraordinary, professional video will work far better than several videos filmed with your smartphone.
Have a direction: Without a direction or a reason as to why you're filming a video, you'll spend time, money, and effort going nowhere!
Use a script: Ad-libbing can be great, sometimes. A script ensures that your message is properly communicated and not lost in the video, effects, or movement.
Blogs
If you haven't noticed the influx of fashion blogs online, you need to wipe the sleep out of your eyes. There's a reason everyone blogs – it works. But only if done right! Your fashion blog posts should include:
A captivating writing style
High-quality imagery
Information/advice not found elsewhere
An interesting take or opinion on fashion events and trends
A call-to-action that helps users complete the purchase cycle
That last bullet point is the most important! Without showing your readers the product or service you'd like them to purchase, what's the point of using content marketing?
Infographics
Infographics are a visually appealing way to present a wealth of information to your audience in a brief period of time. Unbounce reported that publishers who use infographics grow in traffic an average of 12% more than those who don't.
Use infographics to present relevant fashion industry information such as:
The latest trends compared to last season/year
The correct way to apply specific forms of makeup
How to find the perfect shoe size
How the top fashion brands are performing in today's market
No matter what information you present through your infographic, always make sure that you trust a professional graphic designer with the end result.

Email Newsletters
What better way to distribute your content than with another form of content? While people think of email newsletters as a delivery vessel, they should be treated as another form of content. Always consider:
Your subject line
The email copy
The overall appearance of your email newsletter
Think about what will make a reader take action instead of sending a bland email with links to other forms of content.
Social Media Content
Creating content solely for social media will help you extend the word about your fashion brand. For example, perhaps you've produced a video about your brand's new fall line of clothing. You have various options for presenting and distributing this video.
By making the video "social media exclusive," you drive users to interact with your brand. Ultimately, this positions your business in a (hopefully) positive light and draws users back to your website and social media pages again and again.

Interactive Content
The latest "craze" in content marketing is to develop interactive content. Interactive content includes:
Quizzes
"Choose Your Path" Games
Branded Games
Slideshow Presentations on SlideShare
Apps
Contests
Polls
By giving your audience the ability to genuinely interact with your brand, you are providing an opportunity for users to form a direct connection to your fashion brand.
When starting your content marketing strategy, be sure to leverage these six popular types of content.
Exceptional Written Content
Need content for your strategy? ContentWriters is ready to help you get started.


Anne is a copywriter and digital marketing specialist currently residing in the Greater Nashville area. Originally from New England, she leverages her three top talents (writing, marketing, and coffee consuming) for businesses and brands of all sizes across the globe.
Anne is a 2013 Marketing Communications/Advertising graduate from Western New England University in Springfield, MA. She credits her launch into writing to her legendary elementary school poem about pizza that wowed the judges and won the creative writing award in her school district.
When not writing or working on marketing campaigns, you can find Anne at a coffee shop, exploring somewhere new, or training in martial arts as a 3rd degree black belt.