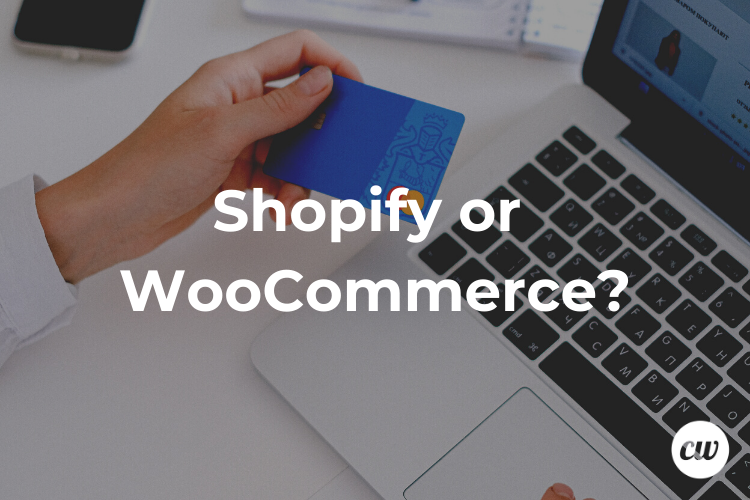 Shopify or WooCommerce?
To compete in the online marketplace, a store needs to look great, respond at lightning speed, and offer the customer a seamless checkout experience. Both Shopify and WooCommerce can deliver these results, but these two e-commerce giants do it differently.
About 20 percent of active online stores use Shopify, and 26 percent use WooCommerce. Both are reliable and proven platforms. Both are easy enough to use which allows a start-up or small business to build their professional website.
If you're in the process of choosing a platform for your online business, here are vital distinctions between WooCommerce and Shopify.
All-Inclusive or Entirely Customizable?
Shopify is a bundled e-commerce platform. Once you have signed up for a plan, Shopify provides everything you need to build an online store, accept payments, and manage inventory. They handle the technical aspects, including web hosting, security, and updates.
Shopify's basic store costs $29 a month.
WooCommerce is an open-source platform that integrates with WordPress. It is free to install and fully customizable. You can alter the code and access various parts of your store or use it with one of the thousands of WordPress templates and individualize every component of your online store. WooCommerce allows you to select an independent hosting company and manage more of your store's technical aspects.
Like WordPress, WooCommerce is free to use. However, you will need a hosting service. A dedicated WordPress host starts at a few dollars a month. As traffic grows, you will need a plan with more speed and memory to keep the website responsive and customers happy.
Design
The design of your online store communicates the shopping 'atmosphere.' When a shopper walks into a brick and mortar store, they respond to the lighting, the layout, the music, and the staff. A clean and responsive design builds credibility with buyers and invites them into your store.
Shopify
With 73 available templates, Shopify produces thousands of sleek and responsive store designs. Each theme offers variations and includes a theme editor to customize colors and other design elements.
Shopify themes are created by outside developers to bring in talented coders and stay on the cutting edge. Only nine of the templates are free, but for a one-time fee, Shopify themes deliver ease of use for both store owners and customers.
WooCommerce
WooCommerce is a plugin that adds e-commerce functionality to a WordPress website, which means there are over thousands of available themes from expert designers around the globe. The best templates are fast and responsive. Their creators provide support and regular updates.
WooCommerce produces a basic theme called Storefront. It is fast, free, and provides deep integration with WooCommerce plugins.
Because it is an open-source platform, WooCommerce code and content can be customized. WordPress has an ever-expanding catalog of free and paid plugins to add functionality or features to your website. A developer who writes code can modify and customize your theme or build one from scratch.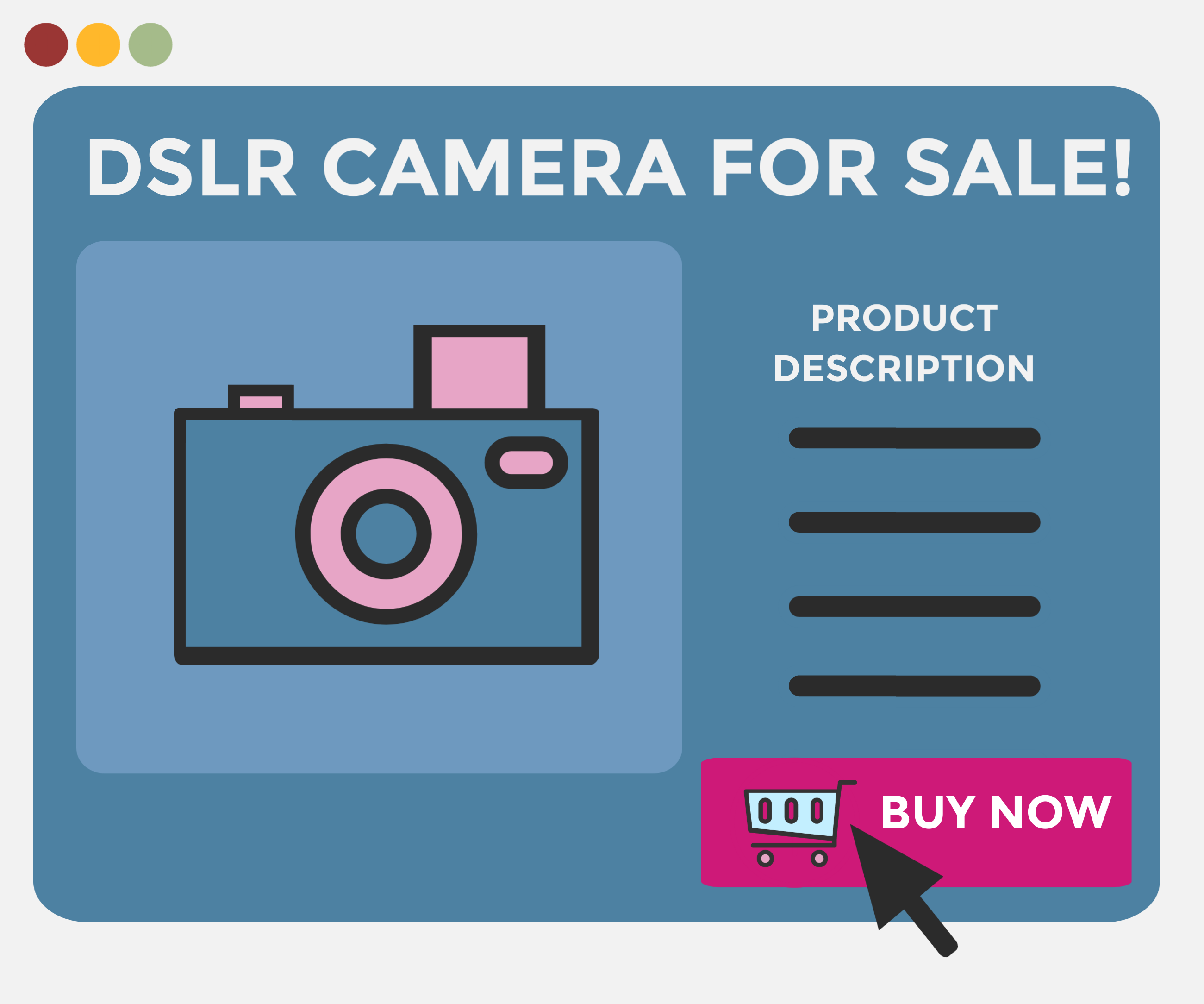 Sales Features
Both e-commerce platforms provide everything you need to create and run an online store. The primary difference in their sales features is what comes included.
Abandoned Cart Recovery
Abandoned cart recovery stops potential customers from slipping away.
Any Shopify online store includes abandoned cart recovery. If a customer begins the purchasing process but doesn't complete the transaction, Shopify's abandoned cart service shows when they dropped off and every step they did complete. You can use an automated email to send customers a link to their abandoned cart or follow-up with a special offer to complete the sale.
WooCommerce offers all the abandoned cart features a company could want, but stores choose which plugin to use. The free WooCommerce Cart Abandonment Recovery plugin sends up to three automatic email follow-ups. Other plugins have free and paid versions, and let stores generate automatic coupons, engage exiting customers with a pop-up, optimize the add-to-cart button, and track additional analytics.
Abandoned cart recovery comes with every Shopify online store. WooCommerce offers a free plugin as well as several upgradable paid ones.
Payment Gateway
As a bundled e-commerce service, Shopify includes a payment gateway. Although they charge a credit card processing fee, you can avoid transaction fees by activating Shopify Payments.
Shopify integrates with PayPal, Apple Pay, and 100 other external payment gateways worldwide. To use an external provider incurs a transaction fee that varies with store plan and sales volume on top of the payment provider's fees.
WooCommerce also works with 100 payment gateways, including:
PayPal
Stripe
Amazon Pay
WooCommerce Pay
Square
Apple Pay
The gateway you choose dictates the fees per transaction. For several popular services, including Stripe, PayPal, and WooCommerce Pay, the fees are 2.9 percent plus 30 cents per transaction.
Multichannel Selling
Once you have a store, you want to reach shoppers where they are – on social media.
Shopify comes ready to sell on over twenty channels, including Facebook, Amazon, eBay, and Instagram. It allows instant purchases through Facebook and Instagram and synchronizes your product information from every source into one analytics center.
With WooCommerce, you can use several free plugins to set up multichannel marketing or purchase an all-inclusive solution. If you only plan to sell on Amazon and Facebook, for example, WooCommerce has a free plugin for each channel. You can customize your website to minimize its size and maintain maximum speed.
While there is a WooCommerce extension to match or beat any Shopify feature, a Shopify store comes fully loaded while WooCommerce requires additional decisions and set-up time.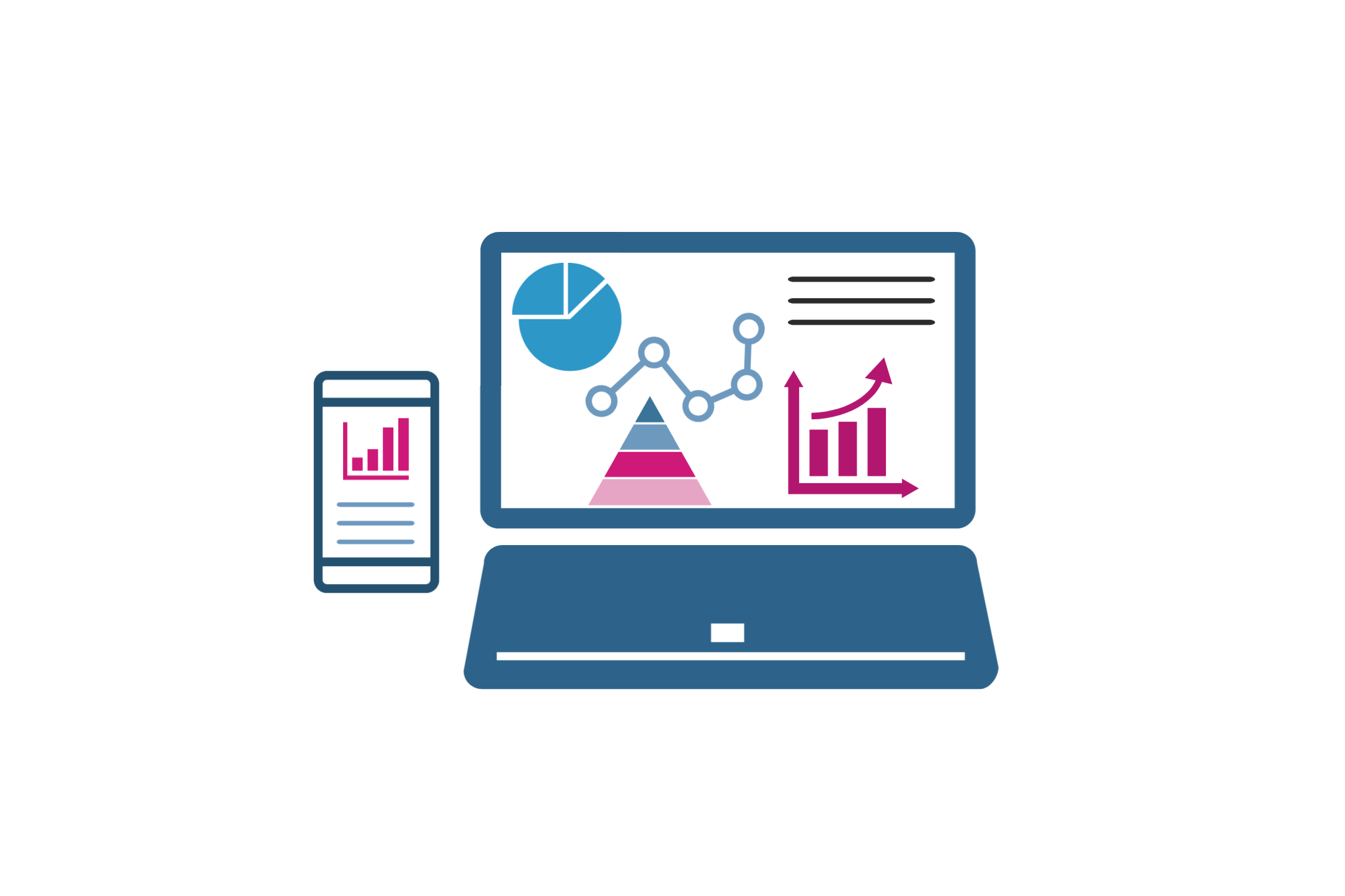 SEO
SEO does not affect the customer experience, but it does help shoppers find you. SEO for e-commerce involves site structure, page names, product page names, product descriptions, and image alt-text.
Experts say any product should be within three clicks of the home page, which requires a shallow site structure and clearly defined SEO-friendly categories.
Shopify
The primary SEO advantage offered by Shopify is the ease of use. Adding descriptions and titles for products, pages, and images is quick and straightforward. Shopify is a dedicated e-commerce platform. Its SEO is structured to rank for products, not pages.
Shopify only offers a few SEO-related plugins, including its free SEO Booster, which helps optimize SEO performance.
WooCommerce
WooCommerce is built with code optimized for SEO. As an integrated part of WordPress, it provides powerful SEO capabilities. Plugins like Yoast and All-in-One-SEO are like installing an SEO expert for yourself.
WordPress allows you to customize your URLs to include keyword phrases in every page address. You can write detailed meta descriptions and add optimized titles to each page, so Google knows what to expect.
Shopify simplifies the SEO basics, but WooCommerce has a tremendous potential to refine and expand SEO efforts.
Security
Online stores process payment information and store personal details about their customers, like home and email addresses. Security is essential for any website, but crucial for an online store.
Shopify
As an all-inclusive e-commerce platform, Shopify handles security. They are in charge of addressing any security breaches and ensuring your site is safe from hackers.
A Secure Sockets Layer (SSL) certificate safeguards your website from cybercriminals trying to tamper with personal information. Online, it adds the padlock icon next to a domain name. In addition to SEO and payment security benefits, an SSL certificate reassures customers and adds to a store's credibility.
Shopify plans include an SSL certificate.
WooCommerce
Getting an SSL certificate for your WooCommerce store is easy but does require an extra step. As an open-source platform, WooCommerce is self-hosted. The hosting provider will either include an SSL certificate as part of the plan or offer it as an upgrade.
A dedicated WordPress hosting service offers more security features and benefits than a standard host does. To maximize the security of your WooCommerce website, experts recommend a managed WordPress host.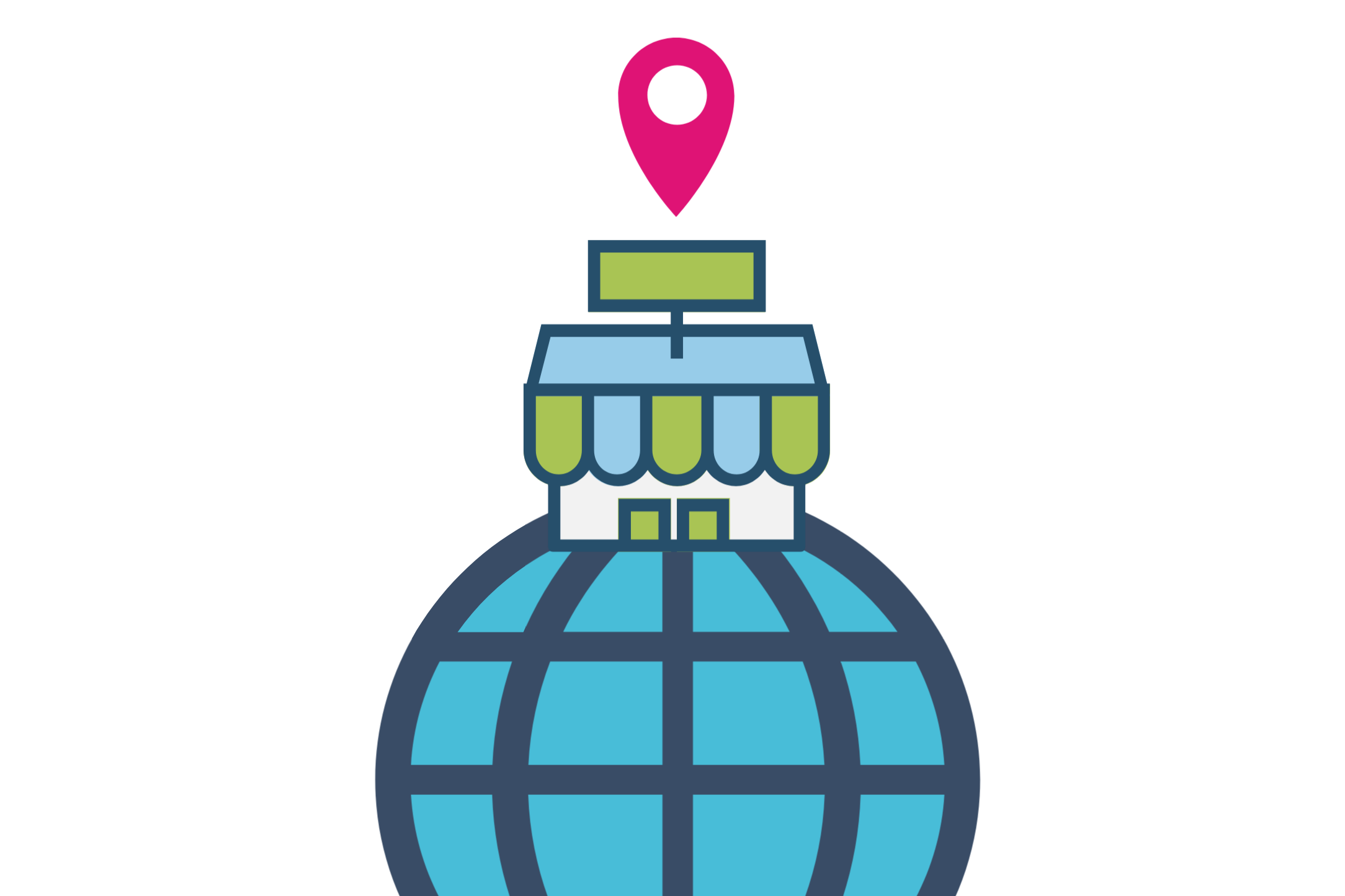 Customer Support
As well designed as Shopify and WooCommerce are, sometimes you need technical support. Once again, you see a distinction between the all-in-one and open source solutions.
Shopify
Shopify's bundled service includes customer service for your e-commerce store and its plugins. Shopify delivers high-quality customer care. Users can access an advisor 24 hours a day through open chat, telephone, or by email.
Shopify also provides a thorough, self-serve knowledge base with answers, instructions, and solutions.
WooCommerce
The place to look for WooCommerce support depends on what problem you're facing. WooCommerce.com provides a free user account for support with WooCommerce itself. Since it is a WordPress website, help is also available through the WordPress forums.
Sometimes issues arise related to the host. The following are examples of topics that would be resolved by the host's support team:
Website dashboard login not working
Pointing your domain name to the host
Plugins are hanging up the site
If you use a theme and need support for that theme, its creators will handle that for you.
With WooCommerce, if each element of your website has outstanding customer service, your experience will be excellent. For this reason, it is essential to consider customer service when selecting your WooCommerce host, theme, and necessary plugins.
Is Shopify or WooCommerce a Better Fit for You?
The choice between Shopify and WooCommerce is similar to between an all-inclusive resort and a self-planned vacation. With the all-inclusive option, all you have to do is show up, and everything you need is there. The self-planned holiday may deliver a more unique and customized experience, but you'll put more work into making it happen.
Both of these excellent e-commerce platforms are proven in the marketplace. The choice comes down to the best fit for your business.


Joan Weisman's strong research skills, SEO knowledge, adaptability of style and voice, and passion for staying current make her an asset for freelance web content, SEO, and copywriting.