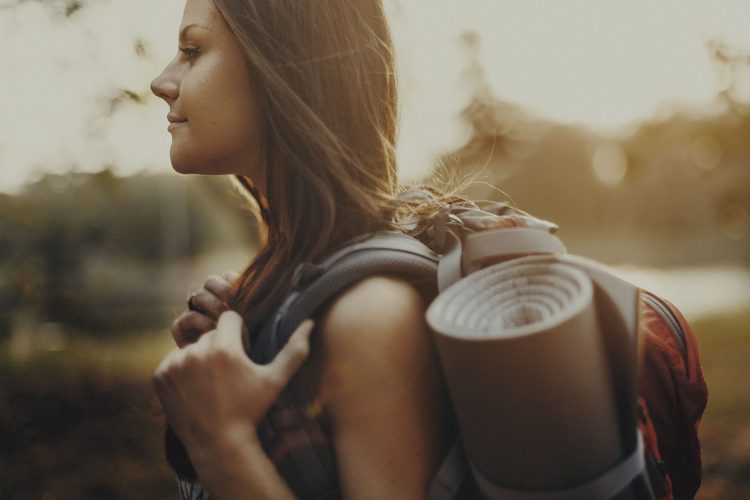 Pack Up + Go: Using the Element of Surprise in Content Marketing
Imagine knowing you're going on a 3-day weekend vacation. Exciting, right? Now imagine you're going on a 3-day vacation and have no idea where are you going. A bit nerve-wracking, but exhilarating! Pack Up + Go curates surprise 3-day vacations across the United States for curious travelers. All you have to do is provide a bit of information, make your payment, and show up at the airport or train station on the day of your trip! Pack Up + Go takes care of the rest.
Over the past few months, this interesting form of travel has exploded. How has Pack Up + Go generated this success? Using content marketing, of course. However, Pack Up + Go leverages the element of surprise to give their content an intriguing twist.
Book Your Surprise Vacation
Pack Up + Go uses a personalized approach to content marketing. Your experience starts by filling out a survey regarding your recent travel experiences, your budget, and your preferences, along with other relevant criteria. The company uses this information to plan the perfect vacation for you, complete with curated activity and attraction suggestions.
The adventurous travelers who sign up for a surprise vacation receive an email a week before their trip. This email contains information such as:
The weather forecast for their surprise destination
Recommended items to pack
Luggage size restrictions
Where to go and when
With these hints in hand, customers begin to rattle their brains trying to figure out where they might be going. From a marketing perspective, the fact that a single email can get a customer to think and act is remarkable! But it doesn't stop there.
Days before the vacation, customers receive an envelope in the mail. Within this envelope is the surprise destination along with a city guide, directions to their accommodations, and a curated list of recommendations. But don't open it yet! You don't want to spoil the surprise. As instructed, arrive at the designated transportation destination designated in your email, open the envelope, and find out where you're headed!
Between the email and the envelope full of content, Pack Up + Go knows how to pair the element of surprise with personalized content for an extraordinary experience.
Leveraging the Element of Surprise on Social Media
If surprise travel isn't necessarily your thing, you'll change your mind once you start following Pack Up + Go on social media. The majority of their social media content is user-generated in the form of vacation photos, videos, and recaps. By sharing these customer experiences, Pack Up + Go effectively inspires others to take the leap and sign up for a surprise vacation.
Naturally, most people would be apprehensive about taking a vacation without knowing the destination. The user-generated content not only inspires travelers, but also eases their fears. On Facebook, Instagram, and Tumblr, the company highlights the experiences of everyone from solo travelers to groups of friends. This first-hand insight calms the nerves of potential travelers and convinces them to register for their own surprise trip.
Of course, the company shares more than customer experiences on their social media pages. Other social media content from Pack Up + Go includes:
Inspirational travel images and quotes
Informative articles related to travel
Useful resources for travelers
Media spotlights
Sponsored contests
Customer vacation recaps on the company blog
Throughout their efforts, Pack Up + Go also pays particular attention to the written element of their content marketing. All of their content (online and offline) emits a positive, exciting, and surprising tone which puts you in the mood to travel!
When Will You Pack Up + Go?
As an avid traveler myself, a Pack Up + Go surprise trip is next on my bucket list! Are you intrigued by the thought of a surprise vacation? Check out Pack Up + Go for the travel experience of a lifetime.