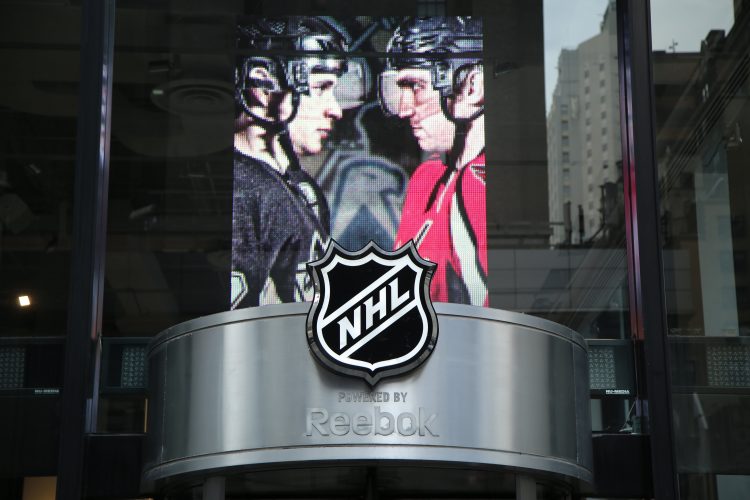 How the NHL Uses Content to Pump Up Fans and Garner Engagement
Growing up in Connecticut, I was surrounded by hockey fans. Everyone you knew was either a New York Rangers fan or a Boston Bruins fan. Plus, who can forget about the diehard Hartford Whalers fans? However, my love of the sport didn't blossom (ironically) until I moved to Nashville, Tennessee.
When I first began attending Nashville Predators hockey games, they didn't have nearly the following of the New England/Tri-State area teams I grew up with. Nashville simply didn't have the hockey powerhouses and support that the North did. However, over the years, the fan base grew and grew until nearly every home game was sold out.
How did they accomplish this? On top of promotional ticket prices and packages, the Nashville Predators embraced content marketing — as did the entire National Hockey League.
The NHL uses popular types of content to generate fan engagement, drive ticket sales, and boost overall fan loyalty.
Social Media Content
If you're a sports fan of any kind, you know just how vital social media platforms are to the fanbase. From sharing game info and opinions to watching replays, social media is (and should be) the cornerstone of any sports content marketing plan — and hockey is no exception.
Naturally, NHL teams post valuable, relevant content from their respective social media accounts on a regular basis. This content ranges anywhere from pre-game predictions to post-game stats. To stand out, however, most teams have translated their on-ice personality to their social media accounts.
For instance, the Tampa Bay Lightning had a hilarious Twitter encounter with the Los Angeles Dodgers (MLB) after the Los Angeles Chargers (NFL) revealed their new logo. While professional hockey teams leverage the players to add the human element to their marketing plan, the Lightning took it a step further by adding humor and real-time comedic input.
NHL mascots are also using social media to interact with loyal fans and gain new followers. To be fair, I'm partial to the social media accounts for Gnash, the Nashville Predators' mascot. Gnash has a friendly, yet snarky, personality which can lead to some seriously savage posts. Fans eat this content up and interact with him on every social media platform imaginable.
On top of the superb content shared by the NHL and the respective teams, social media serves as a distribution platform for hockey related content. When fans share videos, articles, and other forms of content, it extends the reach of that brand/team to those who might not have seen the content or been to a game. Thus, expanding the overall team fan base.
Written Content
As with every sport, hockey relies on written content to share critical details about players, games, trades, team news, and more. Go to the NHL's official website and you'll have a world of hockey content at your fingertips.
Considering every form of content has a written element (for instance, a video script), it should come as no surprise that teams in the NHL are succeeding at using written content. You should try it for your sports or fitness business!
In-Game Content
What would a professional sporting event be without in-game content? One of the latest promotional content tactics is to have fans at the game vote on players, contests, and more from their smartphones by using a hashtag. This real-time content is perfect for engaging fans at the stadium right from their seats! Integrating social media content into in-game promotions entertains the fans while officials review a call, the Zamboni cleans up the ice, or it's time for those pesky TV commercials.
Without content, sports would have to rely on good old word of mouth to garner fans. While word of mouth marketing is certainly a key tactic, adding exceptional content and marketing strategies only improve the possibilities for growth.
Interested in using content for your sports team or health/fitness company? You're in the right place. Contact ContentWriters today to be paired with an expert sports writer.