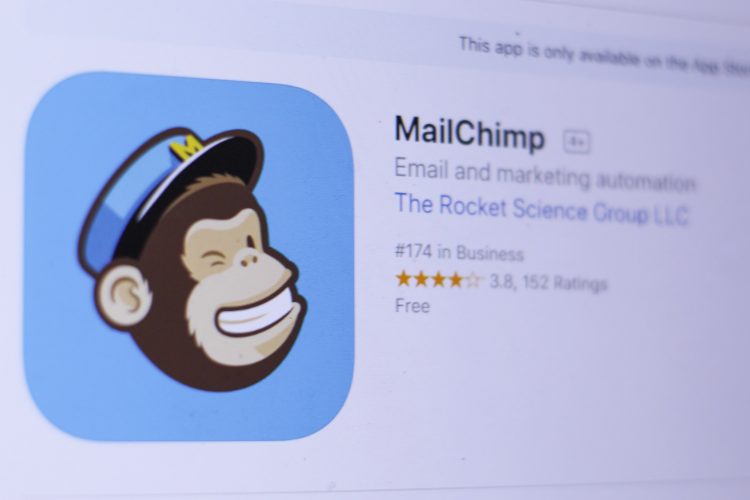 How MailChimp Can Create a Sales Funnel for Your Online Store
If you've been in business for more than 24 hours, your e-commerce store has a sales funnel.
A sales funnel is a system that turns website visitors into customers. It can be as simple as a social media ad and a series of nurturing emails.
Why You Need an E-commerce Sales Funnel
Unless you have an unlimited marketing budget or a large customer base, it's very difficult for e-commerce stores to gain popularity.
No matter how good your prices or excellent your service, selling online is a crowded space, and it's easy for customers to forget about you.

Sales funnels provide these benefits:
Blow your competition out of the water. While sales funnels are more popular than they used to be, many small businesses still don't use them. A well-developed one will give you a huge competitive advantage.
Turn visitors into customers. If you're having trouble getting people to buy from you, this will help guide them through the sales process and increase conversions.
Lower marketing costs. Everyone pays for traffic. The advantage of a funnel is that more of your traffic will convert, which means you won't have to drive as many people to your site.

Why MailChimp?
MailChimp is an excellent tool to create e-commerce sales funnels because of its low cost and ease of use. In addition to automated email sequences, you can create Google or social media ads and landing pages.
The program is free for up to 2,000 email addresses. Addresses that appear on multiple lists are counted only once.
Let's create a simple sales funnel based on a common problem for online stores: the abandoned shopping cart.
Abandoned Cart Sales Funnel
Many online stores send one email after a customer fills a shopping cart but doesn't check out. An abandoned cart funnel is much more effective.
Here's a typical sequence to help customers remember to check out after their fill their carts:
Did You Forget Email:  immediately after customer leaves site
Friendly Reminder Email:  6 hours after customer leaves site
How Can We Help? Email:  24 hours after customer leaves site
Discount Offer: 36 hours after customer leaves site
Helpful Content: 48 hours after customer leaves site
Discount Offer Expiring: 72 hours after customer leaves site
What you write in the emails is self-explanatory.

How to Set Up a Funnel in MailChimp
There are a couple of different ways to set up a funnel. Before you begin, you'll need to connect your store to MailChimp.
For the example listed above, there is an abandoned cart sequence built-in to MailChimp. Let's walk through the process of setting up a funnel in MailChimp using one of their templates.
After logging in to MailChimp, click on the Create Campaign button in the upper right corner of the screen.
Scroll down to and select Create an Email.
There are four options across the top. Click on Automated.
Click on Recover Abandoned Carts.
This creates your first email. You can set up an automated workflow of five emails that automatically starts after the customer gets the abandoned cart email.
Conclusion
There are tons of ways to create sales funnels. With a little experimentation and the right attitude, you're well on your way to creating email sequences that get results for your online store.
Happy selling!


Sharon is a brand writer with a strong emphasis on the creative industry and tech companies. She's wanted to be a writer ever since she got sent to the Principal's Office in first grade for her story about a class trip to the zoo. Sharon specializes in using her writing skills to help clients build stronger relationships with prospects. She believes that strong relationships lead to happy customers, who in turn advocate for your brand.