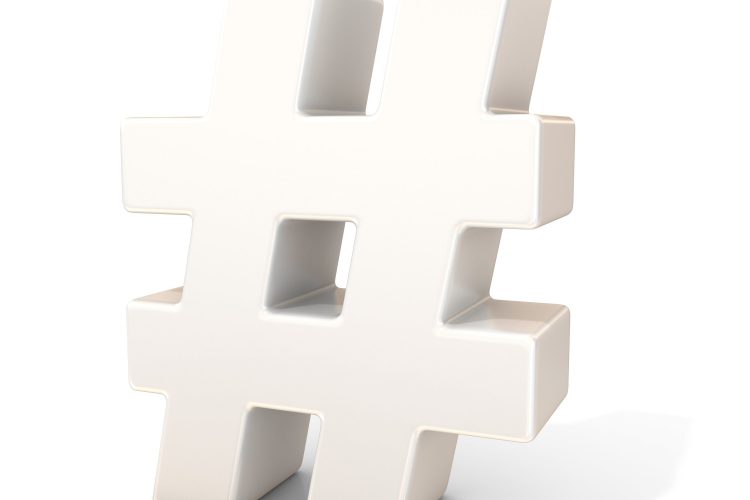 Leverage new content toward current social issues or strong hashtags
Creating valuable content for your audience isn't done by luck. Photos, videos, and blogs that hit millions of Facebook feeds and get retweeted are crafted in ways that fit an audience's need and piggyback off topics that are already popular across social media. When done correctly, leveraging current social issues and popular hashtags to promote your business isn't clickbait, it's creating engaging content that matters to your audience.
Don't reinvent the wheel. Hashtag it.
Digital marketers need to take note that hashtags make social users more engaged. Attempting to create your own hashtag isn't necessary. With seven out of ten hashtags on Instagram being branded, marketers are quickly realizing the power of the symbol.
Follow an initiative: Movements like #GivingTuesday or #FridayFeeling can easily fit into any brand. Create content around one of these hashtags to insert your brand into the feeds of Instagram and Twitter users.
Use current events: Often times major news stories naturally create a hashtag. You can use those hashtags when appropriate to show support or encourage positive change. For example, #PrayforJapan was used millions of times following devastating earthquakes in 2011 and 2015.
Viral videos: Fun events like the #IceBucketChallenge were not only fun to watch, but the challenge raised $115 million for the ALS Association. Get your team and business involved in social challenges that are engaging and highly searched.
Use Local Hashtags
While using highly visible hashtags can give your brand exposure to people across the nation and the world, you also have the ability to hone your reach into a specific group. Use location based hashtags to connect with a local audience. Bring awareness to your brand and connect with neighbors in your community. Your hashtags could be a version of one of these:
newyorklocal
bostonsummer
LAshopping
orlandoattraction
iloveaustin
Use Branded Hastags
Branded hashtags are one of the strongest ways to generate user content. You'll not only create an engaging conversation, but you can also track how your audience engages. Take a huge brand like Coca-Cola for example. The beverage giant uses hashtags like #tastethefeeling to tell its story and invite users to engage.
Your story can be told in the same way. Most users want to be a part of a shared experience; they're just waiting on instructions. Use a widely recognized or branded hashtag and tell your followers how to engage.
"Are you #EatingInHouston? Let us know!"
"Anyone else's #TuesdayThoughts wondering where the weekend went?"
As users respond, you gain some unique marketing material through your UGC. Hashtags can help expand your reach, connect with loyal customers, and engage new audience members. But to be effective, your hashtags need a strategy to pull in active followers and increase the draw to your website.
The power of the hashtag and reference to social issues can expand your branding footprint to areas and audiences you wouldn't have otherwise reached. Do your research, build off of popular hashtags, and build an engaged audience that's ready to spark a conversation surrounding your brand.