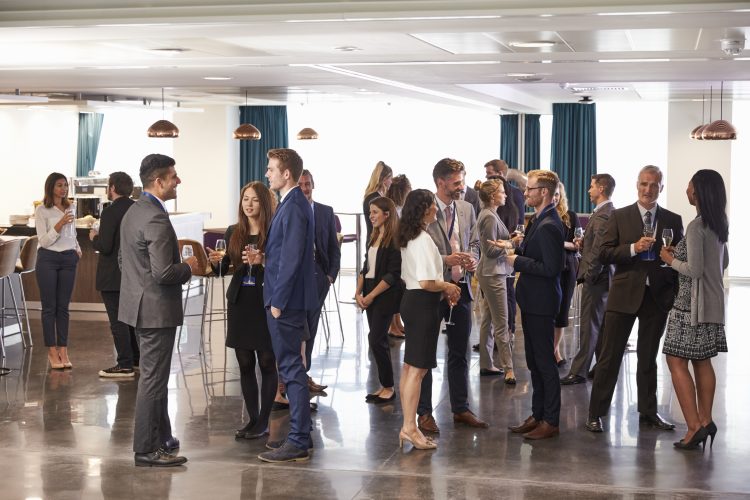 If You're a Writer, You Need to Attend These Conferences
As a writer, there's a good chance you don't get to spend much time networking, talking about your craft, and enjoying the company of people with the same professional interests.

Fortunately, there's a solution to this problem: attend one of the many writer conferences held throughout the United States every year.
These conferences are designed to give you the opportunity to network with other writers, share tips and advice, and learn how to take your career up to the next level.
Are you excited? If so, there's an important question to answer: which writer conferences are worth your time and money?
While every one of these conferences has something unique to offer, here are some of the best for 2019 and 2020:
The Freelance Conference
Date: October 27 – 29, 2019
Location: Austin, Texas
Cost: $65 – $205
As a freelance writer, you're well aware of the many challenges you face. But you're not alone.
The Freelance Conference , also known as FREECON, is "designed by freelance business owners, for freelance business owners."
To go along with hands-on workshops and business-building resources, you'll hear from a handful of the most successful freelance writers in their respective industries. When you combine this with networking opportunities, it's a conference you don't want to miss.

Northwestern Summer Writers' Conference
Northwestern Summer Writers' Conference
Date: August 15 – 17, 2019
Location: Chicago, Illinois
Cost: $275 – $675
Here's what the conference website has to say about the event:
"Join a community of writers at Northwestern University for a three-day institute on writing fiction, nonfiction, and poetry. The program, which is now in its 15th year, includes a diverse array of workshops, panels, keynote speakers, networking events, and literary readings."
As one of the longest-running writer conferences in the United States, you can certainly benefit from visiting Northwestern University in August.
Each day at the conference includes:
Panel discussions
Keynote speakers
Workshops
Community events
It doesn't matter what type of writing you're into, the Northwestern Summer Writers' Conference has something special to offer you.
The Muse and the Marketplace
Date: April 3 – 5, 2020
Location: Boston, Massachusetts
Cost: $395 – $535
Despite the fact that The Muse and the Marketplace conference brings together more than 800 presenters, participants, volunteers, and special guests, you'll never feel like "just another person" at this three-day event.
While the keynote addresses and receptions are extremely popular among attendees, there's one thing that sets this conference apart. It offers a "candid assessment of your fiction and/or nonfiction manuscript."
If you're hoping to do more than network, The Muse and the Marketplace is a great choice.
The American Society of Journalists and Authors Conference (ASJA)
The American Society of Journalists and Authors Conference (ASJA)
Date: April 19 – April 20, 2020
Location: New York City, New York
Cost: TBD closer to the event
If you're a freelance journalist or have your eyes set on an independent writing career, The American Society of Journalists and Authors Conference is as good as it gets.
With nearly 1,000 people in attendance each year, there are plenty of opportunities to network with other freelancers. Furthermore, you can meet up with editors spanning every niche imaginable.
The conference is open to both ASJA members and non-members, so there's no membership required to attend.

San Francisco Writers Conference
San Francisco Writers Conference
Date: February 13 – 16, 2020
Location: San Francisco, California
Cost: $695 – $850
The tagline of the San Francisco Writers Conference says it all:
"A Celebration of Craft, Commerce and Community for Writers"
There's a lot to like about this conference, including its ability to attract top-notch keynote speakers. For 2020, speakers include:
Brooke Warner: In addition to being the founder and publisher of She Writes Press, Warner is a well-known teacher with several books in print.
Walter Mosley: Along with 30+ books in print, Mosley is the recipient of awards including the O. Henry Award, a Grammy, and PEN America's Lifetime Achievement Award.
Jonathan Maberry: If you're interested in learning from a writer skilled in the creation of fiction and nonfiction works, Maberry is your guy.
With more than 100 sessions for writers, you'll leave the San Francisco Writers Conference with more knowledge than you had upon arriving.
Just the same as every year, 2019 and 2020 is packed full of writer conferences that will attract attendees from all over the globe. These five are among the best, but there are many others for your consideration.


Chris B. is a freelance writer and digital marketing consultant based in Pittsburgh, PA. When he's not creating content, Chris enjoys watching sports, working in the yard, and spending time with his family.