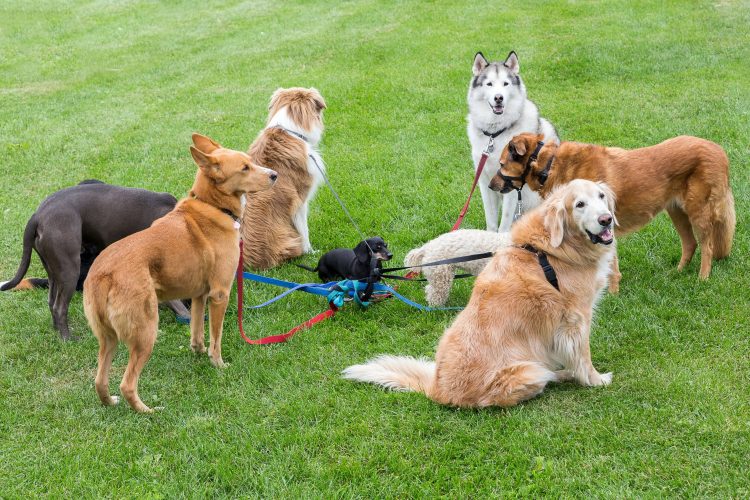 How Wag Uses Marketing to Make You Want to Hire a Dog Walker
Wag is a mobile app-based dog walking service that pairs dog owners who need dog walking, whether immediately or in the future, with available dog walkers. It is a company that uses a variety of marketing strategies to make you feel comfortable using its services, which has paid off in a large number of users and revenue. Here we detail some of the ways that Wag uses marketing to make you want to hire a dog walker from their company.

Feature Articles
Wag has been featured in a variety of major media publications such as The New York Times, Forbes, and The Wall Street Journal. These articles help Wag build credibility with new users who see the publications as a third-party endorsement, even if the publication does not explicitly endorse the company. Some of the articles are written by Wag and published on the media outlet's site, while others are written by third-party writers about the service.
Testimonials
Wag features customer testimonials front and center on the homepage of its website. This is a smart strategy since it provides an additional layer of credibility. The key is to feature the most detailed customer testimonials, not testimonials that simply say "Great service."
"You can schedule regular walks, or if you are like me and have a crazy schedule, you can request a walk ASAP and get a qualified, trustworthy walker at your home 30-60 minutes" as Kacey writes. This review from Kacey on Wag's website provides additional information about Wag's services in the testimonial. She describes the ability to have on-demand or scheduled walks, calls the dog walkers trustworthy, and lets future customers know it takes 30 to 60 minutes for the dog walker to arrive. This information is more valuable in a customer testimonial and comes across differently than straight marketing copy.
Wag Certification
Throughout its website, Wag describes its dog sitters and walkers as "certified." It's easy to overlook, but Wag certifies its own dog walkers. Certified service providers just sound more qualified. If you have a way to create a certification program for your business's own providers, it's an effective way to convey that your staff has been well-trained.
Doing Social Good
Wag makes sure that you know that it does social good with its revenue. The company feeds shelter dogs with each walk and wants to donate one million meals to needy pets. These ambitious give back programs encourage people to use the service to help the company do good things for the community.

Wag Ambassador Program
The Wag Ambassador Program pays ambassadors $25 when someone uses a special promo code that's unique to them. For instance, if a blogger writes about Wag and gives their readers this promo code, the blogger gets $25 for each person that signs up as a result of reading their post. This encourages people to write about and promote the company.
Wag is an example of a successful company that uses content marketing to its advantage. These strategies are just some of the marketing tactics that the company uses. It also relies on more traditional online strategies, such as paid advertising.


Melanie G. is a freelance writer and editor living in Tampa, Florida. She's freelanced full-time since she left her writing job at Nielsen in 2012.