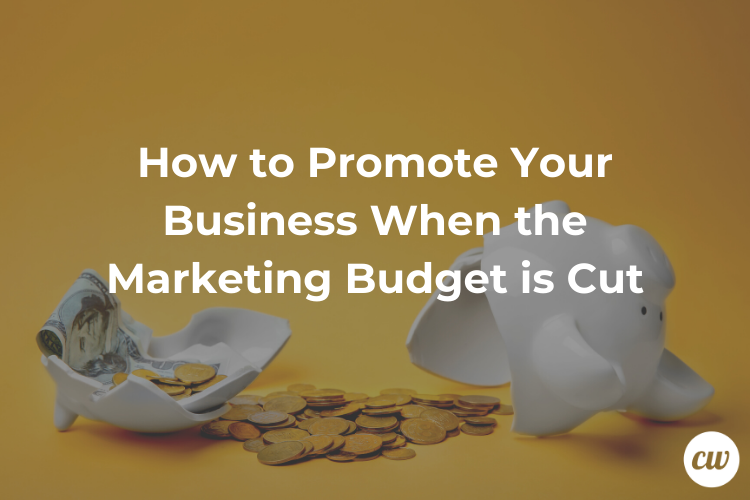 How to Promote Your Business When the Marketing Budget is Cut
A marketer's worst nightmare come true: Your budget has been cut.
As marketers, we dread the day we find out that our budget is slashed. Unfortunately, with the COVID-19 concerns halting businesses across the country, all marketers are dealing with budget cuts or other constraints.
But budget cuts don't necessarily mean less impact. Reframe the situation as an opportunity to be creative with your marketing efforts instead.
If your marketing budget has been cut due to COVID-19 or other internal reasons, you can still promote your business and generate sales. It's also an opportunity to analyze the entire budget and prune waste.
Here's how:
First, Analyze Your Budget Cuts
Before you start brainstorming new ideas and tactics, you need to analyze your new budget and determine how much money was cut. Then, decide which campaigns, strategies, and tools are on the chopping block.
Often, low-performing, high-expense marketing strategies, and tools will be the first to go. Expensive, underperforming tactics are not an efficient use of a marketing budget anyway.
Next, look at how much of your advertising spend was cut. If you have less to invest in social media, display, or pay-per-click advertising, it's time to get creative and determine how to maximize your spend for greater results.
Having a baseline understanding of your new budget will help guide your future marketing decisions. With less money to work with, you'll have to get crafty and calculated with your marketing efforts.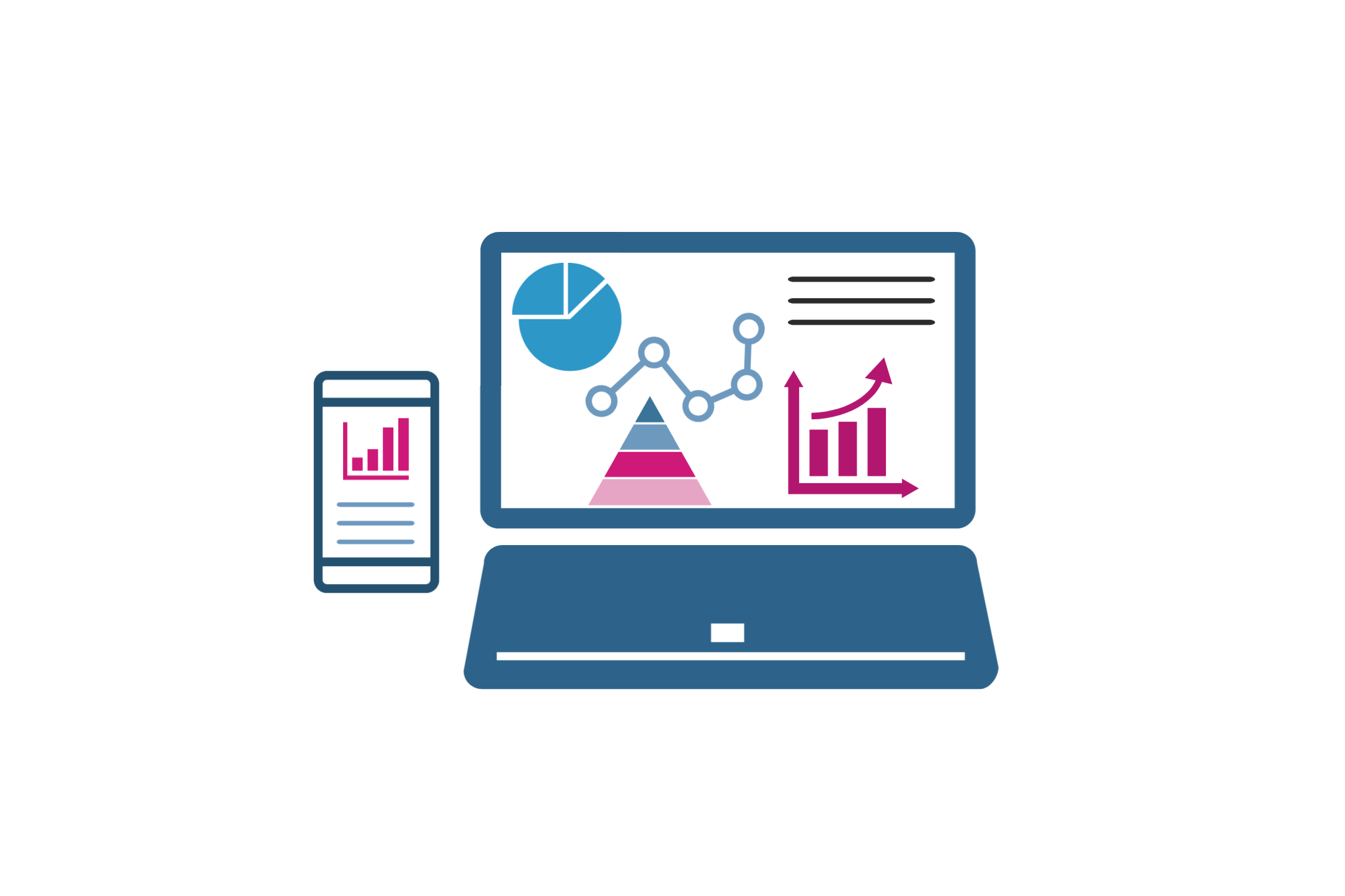 Identify Top-Performing Marketing Channels and Strategies
Of the remaining marketing channels and strategies, identify which ones generate the best results. Review how much you're spending per tactic and what the average ROI of each tactic is, too.
After thoroughly analyzing your top-performing channels and strategies, you have a tough decision to make. You can choose to buckle down and focus all of your budget on the channels you know drive results, or…
You can allocate a portion of funds to exploring new ways to promote your business on a budget.
Many marketers would choose to only focus on what works. After all, why ruin something that works, right?
But if you're the type of marketer that views a budget cut as a chance to be inventive and explore new marketing ideas, here's your opportunity.
Take Advantage of Affordable and Free Marketing Tactics
If you've been pampered with a vast marketing budget with endless possibilities, having your budget cut may seem like the end of the world. Don't panic! There are many free and affordable marketing strategies available online, so there is a solution. We promise.
Many of the same strategies you were investing in can be executed without spending an advertising dime.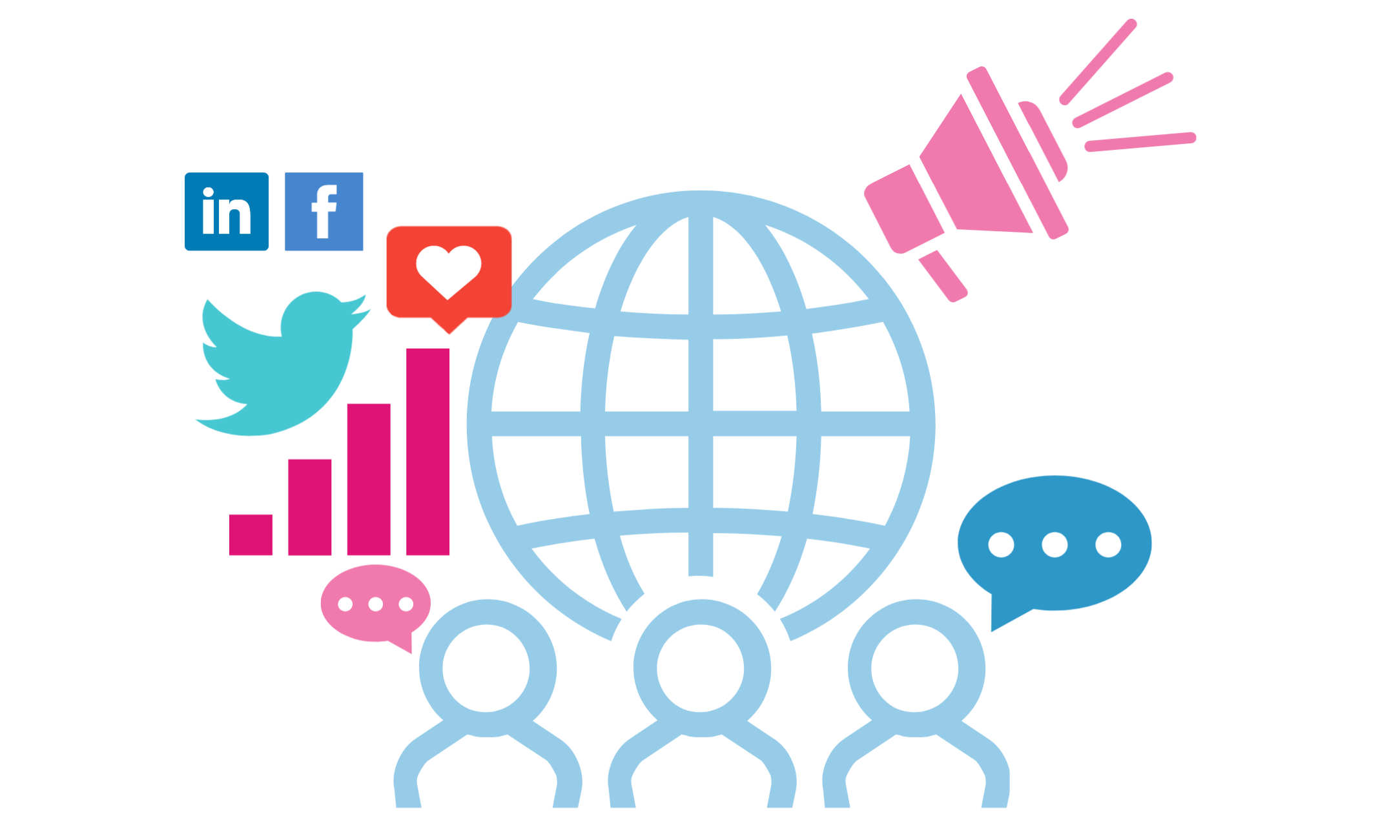 Social Media Marketing
Long before social media advertising became a coveted promotional strategy, brands relied on organic tactics to generate a loyal and engaged fan base.
90% of Instagram users follow a business, which proves that Instagram users are interested in keeping up with businesses that align with their interests.
You don't have to rely on social media advertising platforms to promote your brand on these channels. Instead, your organic social media strategy should focus on:
Creating and sharing quality content that resonates with your audience.
Engaging with users in a meaningful way, such as responding to comments or sharing information.
Organizing social media groups and communities for your fans to interact with.
Curating relevant and interesting content from authoritative sources.
Of course, in today's hyper-focused ad landscape, you may find yourself in a situation where your only choice is to dedicate some of the marketing budget to social media advertising. If this is the case, follow a hybrid social media approach.
A hybrid approach allows you to dedicate the majority of your efforts on developing a social media community organically, with a few targeted paid ads or influencer marketing campaigns along the way.
Organic SEO
Even though your business may have an SEO strategy up and running, there's never been a better time to fine-tune it and improve your website traffic, sales, and online presence.
According to HubSpot, approximately 64% of marketers actively invest time into their search engine optimization efforts. And, BrightEdge reported that as of 2020, 53.3% of all website traffic comes from organic search.
To improve your brand's rankings on Google, drive more traffic to your website, and generate more leads for your sales team, focus your organic SEO efforts on: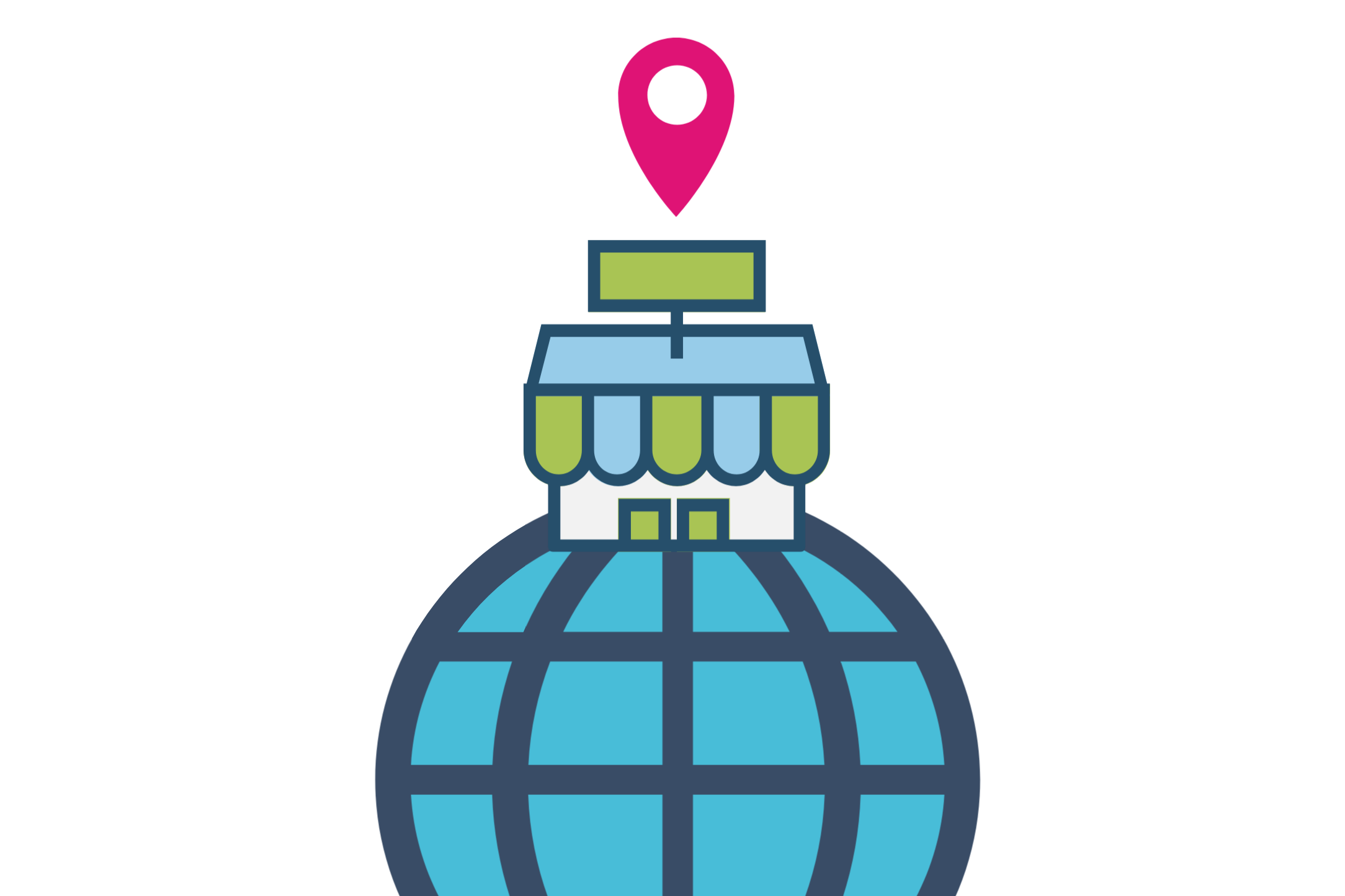 Local SEO
Even for large brands, local SEO is an imperative online marketing tactic. Google reported that 76% of people who search for something nearby on their smartphones visit the business within a day. And, Yelp listings appear in the top five search results for 92% of Google web queries that include a city and/or business category.
Best of all, a local SEO strategy costs next to nothing to execute. When your marketing budget is reduced, review your local SEO efforts to ensure:
Company information is accurate across all local listings: Make sure your company name, address, phone number, and website are correct on Google My Business, Yelp, etc. Don't forget to double-check hours of operation, business category, and other important information, too.
All local profiles are complete: To make the most of your local SEO efforts, each profile must be filled out in its entirety. Include photos, product information, and more to amplify your online presence.
Create local content: In just two years (2017-2019), "Where to buy" + "near me" mobile queries have grown by over 200%. Create a website and blog content that features your brand, products, and local information to increase your chances of ranking for these queries.
Public Relations
With a limited budget to work with, your top concern should be getting the word out to interested customers. On top of social media, SEO, and email marketing, another way to accomplish this is through public relations strategy.
A public relations strategy leverages a series of tactics designed to position and maintain a positive relationship with your target audience. Public relations tactics can include everything from pitching a story to journalists to hosting a local event for interested customers.
Considering that 92% of consumers prefer earned media to traditional ads, a public relations focus is essential, especially when your marketing budget is cut.
And, many public relations tactics such as sending stories to the media are 100% free!
Seek Out Free Marketing Tools
A large number of marketing teams spend thousands of dollars on marketing tools and software each month. Now is the time to decide if you should continue paying for each one.
However, there are many free options to choose from including social media scheduling platforms and keyword research tools.
When researching and vetting free marketing tools, ask yourself:
Does this tool have the features and capabilities I need?
Will I be charged after a free trial? If so, how much?
What upgrades, if any, are available? How much do they cost?
Does this tool integrate with any of my other platforms?
You may discover, there is a free tool available that is as good or better than the one you were paying for.
Some of the top free marketing tools include:
Reach Out to Old Clients
Who better to help promote your business than past customers who know and love your brand?
When money's tight, reach out to loyal clients and ask if they'd be willing to recommend your business to their network. You never know what leads might come out of it.
Leverage Employee Talents and Networks
In tough times, it means all hands on deck.
Ask your team if there's anyone who would be interested in gaining experience in another area of marketing or if they have any hidden talents they can contribute. Doing so allows you to expand your marketing capabilities without hiring an additional tool or expert.
(If team members do step up and take on more work, find ways to compensate them accordingly!)
Also, ask your employees to spread the word about your company's products and services. Someone in their professional network could be your company's ideal customer.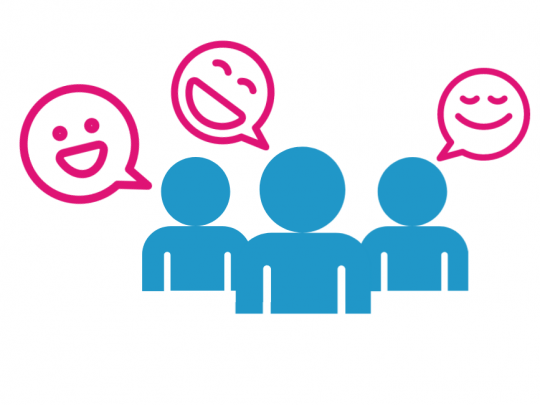 Double Down on Word of Mouth Marketing
Never underestimate the power of word of mouth marketing.
The best way to promote your business when the marketing budget is cut is through word of mouth (WOM) marketing.
Studies from Nielsen found that 92% of consumers believe suggestions from friends and family more than advertising.
This affordable approach to generating buzz about your business can be accomplished through:
Print Marketing: Hang up flyers, hand out business cards, or send mailers to residents in your target audience.
Social Media: Encourage customers and influencers to post about their experience with your business.
Online Reviews: 88% of people trust online reviews written by other consumers as much as they trust those from friends and family.
Influencer Marketing: Partner with local, regional, and industry influencers on a branded social media, video, or blogging campaign.
And, word of mouth marketing is proven to generate results! When analyzing specific case studies, researchers found that a 10% increase in online and offline word-of-mouth tactics resulted in an average sales increase between 0.2 – 1.5%.
When you focus on combining word of mouth marketing with other affordable tactics, you won't have to worry about a budget cut. The buzz around your business will do the work for you!
Marketing Budget Cut? No Worries!
If you find out that your marketing budget is cut, don't fret. With an arsenal of free marketing tactics and tools at your disposal, you'll discover new ways of generating sales, leads, and results for your company.


Anne is a copywriter and digital marketing specialist currently residing in the Greater Nashville area. Originally from New England, she leverages her three top talents (writing, marketing, and coffee consuming) for businesses and brands of all sizes across the globe.
Anne is a 2013 Marketing Communications/Advertising graduate from Western New England University in Springfield, MA. She credits her launch into writing to her legendary elementary school poem about pizza that wowed the judges and won the creative writing award in her school district.
When not writing or working on marketing campaigns, you can find Anne at a coffee shop, exploring somewhere new, or training in martial arts as a 3rd degree black belt.