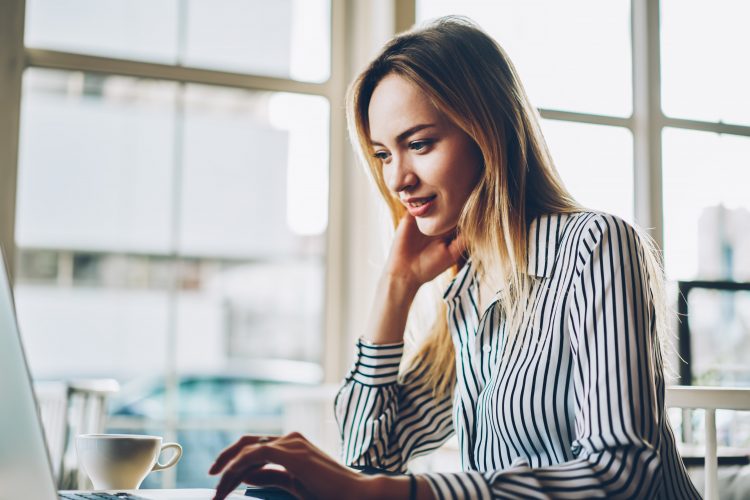 How to Grow Your Brand as a Freelance Writer
Whether you work with a successful content writing agency to acquire a lot of your freelance writing gigs or like to acquire contract-based clients on your own, establishing and growing your brand as a freelance writer is imperative in 2018.
Studies and research highlighted by Nation 1099 have concluded that by the year 2020 one-third or "nearly half of us" will be in the gig economy. And, according to a Jobvite survey, 95% of recruiters think that the job market will get more competitive, and most recruiters agree that having a strong online presence and brand is important to employer advertising andlanding jobs.
Below are some tips for growing your online brand as a freelance writer.
Determine Your Favorite Writing Niche(s) and Expertise
While you may explore various niches throughout your career as a freelance writer, selecting one or two main niches you want to focus on at a time will really help when it comes to developing and growing your brand as a freelance writer. And, if you don't want to focus on a specific niche or industry, you can still consistently showcase yourself as a freelance writer with research-driven writing skills or market-driven writing skills to alleviate confusion over what your expertise and writing interests are.
Do Your Research
As you're developing and showcasing your brand, you'll want to research what matters most to your target audience (i.e., prospective clients in your desired niche) on a rolling basis. And, you'll want to research what successful freelancers in your niche are doing to acquire the types of gigs and clients you want, so that you can figure out where and how to acquire them and how best to differentiate yourself from the competition.
Create an Authentic Narrative Around Your Brand as a Freelance Writer
Craft a narrative that outlines your unique story as a freelancer (a.k.a. your "brand")—what you care about, what you represent, what sets you apart, your values, etc. Make sure that your narrative speaks to your target audience and what they care about, while ensuring that it's still authentic and truly represents your voice as a writer and a person (i.e., don't use a bunch of clichés and jargon you don't understand or try to be funny or sarcastic when you're not that way in real life).
Build a Website and Share Original Content on a Regular Basis
Building and maintaining your own website is one of the best ways to showcase and cultivate your brand as a freelance writer and what you're all about. On your website, you should include a short bio with a headshot and links to your writing portfolios and social media profiles.
You should also use your website to publish blog posts that represent your style and interests as a freelance writer, to host podcasts and vlogs that speak to your target audience, and/or to grow an email list of newsletter subscribers or subscribers to your blog. If you share original content with your target audience on a consistent basis, the size of your audience and the recognition of your brand will grow online across different outlets.
Stay Consistent on Social Media and Other Online Outlets
After conducting research and creating an authentic narrative and voice around your brand as a freelance writer, it's imperative that you consistently showcase your authentic self on social media and other online outlets. For instance, you shouldn't present yourself as a research-oriented tech writer on social media while your website showcases you as a funny entertainment columnist or as a feature writer.
If your brand narrative isn't consistent across different online outlets, your freelance writing business won't grow because prospective clients will be confused about what they should hire you to write, and it will be a lot harder for them to trust you.
Focus on Building Real Relationships and a Reliable Network
When you begin growing your brand as a freelance writer, you're ultimately growing an online following that supports and relies on your writing expertise. In other words, you're growing an extensive online referral network with real people.
So, your attempts to grow your brand should remain focused on building real relationships with people and organizations that will help you strengthen your already existing network.
Regardless of what activities you partake in online, if you don't do your research and stay up-to-date on trends in your area of writing expertise, and you aren't genuinely representing yourself and what you care about as a writer on a consistent basis, you won't be able to grow your brand.
Check out this blog for even more information on how to become a more successful freelance writer.