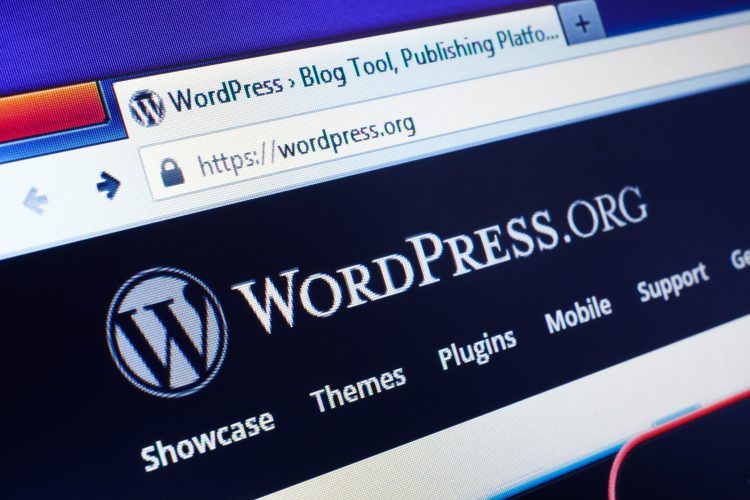 How a Self-Hosted WordPress Site Can Streamline Content Marketing for Small Businesses
In today's digital world, your business website serves as the home base for your brand. It's a space where you can both score conversions and foster relationships with your customer base.
For small businesses, optimizing your business website is a must. You may not have the reach of the big players in your field. Therefore, you should prioritize nailing responsive design and employing SEO best practices.
Time is precious. Choosing the right platform to host your website is a smart way to streamline your content marketing efforts.
Enter WordPress.org.
The platform does a lot of the heavy lifting for you when it comes to website design and executing an effective content marketing strategy.
A Brief Overview of WordPress.org
WordPress.org is a content management system (CMS) you can use to create a custom website. It's a free, open source software, so anyone can contribute to it and use it.
To become the proud owner of a self-hosted WordPress site, you'll need:
What makes WordPress such a powerful platform is its ease of use and flexibility. Even if you outsource the web design process, you can still make tweaks on your own with little difficulty.
Why Your Business Can Benefit from a Self-Hosted WordPress Site
Self-hosting on WordPress has many benefits. For one, you can select from countless themes, many of which are mobile friendly and boast responsive technology.
The main draw for small businesses, however, is WordPress' endless supply of plugins. A plugin is simply a piece of software you can integrate with your website to enhance and extend its functionality. They're especially valuable if you have limited technical expertise. And they can also help you achieve your content marketing goals.
What Plugins Can I Leverage to Streamline My Content Marketing Efforts?
MonsterInsights
Google Analytics is an excellent way to gauge how visitors are responding to and interacting with your content. But why spend countless hours sifting through the dense data on the Google Analytics interface?
MonsterInsights, a Google Analytics plugin, enables you to monitor key stats from the comfort of your WordPress Admin Dashboard. This will save you the hassle of toggling between two interfaces.
If you snag the Pro version, you'll be able to view crucial data like Top Pages, Top Posts, and Top Referral Sources, allowing you to quickly pinpoint what aspects of your content marketing strategy are most fruitful and make any necessary adjustments.
Social Warfare
Social Warfare is a powerful social sharing plugin. It enables you to place social sharing buttons on targeted pages of your website. This means site visitors can easily share your content with their social media following. The tool is particularly handy if you run a blog on your business website.
Social media buttons in the Social Warfare arsenal include:
Facebook
Pinterest
Twitter
The amazing thing about this plugin is that it lets your audience play an active role in increasing your content's reach. It also serves up a healthy dose of social proof. Visitors will see how many people have already shared your content, which can influence them to get in on the action.
Popups by OptinMonster
Given that more than 75% of blog visitors don't return, you should seriously consider leveraging the Popups by OptinMonster plugin as part of your content marketing strategy. It's a lead generation plugin that serves as an effective audience-growing hack thanks to popup forms you can customize.
You can choose to focus on growing your email list by converting site visitors into blog subscribers. This will allow you to engage with your audience through diverse channels and alert them when you have new content to share. To add icing to the cake, the popup templates are 100% responsive and mobile friendly.
Wrapping Up
As a small business, you need all the help you can get. That's why a self-hosted WordPress website is so ideal. Make use of the platform's countless plugins to unify your content marketing efforts and save time.