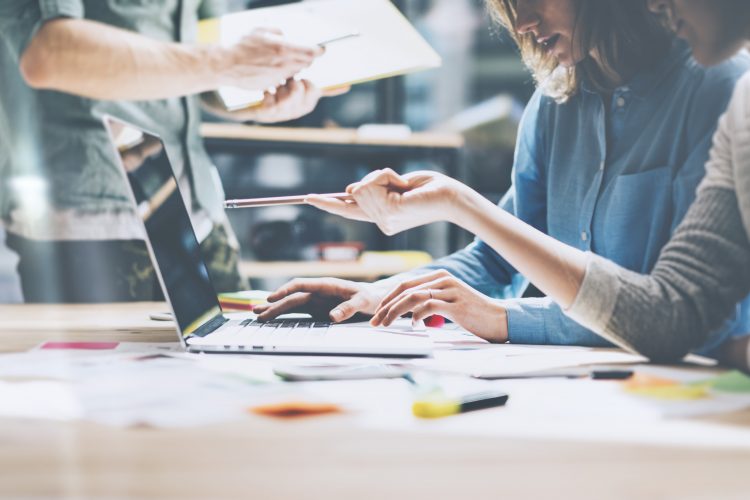 Halo Top Creamery
Love ice cream? Heck, who doesn't!
For Halo Top Creamery, this fact created a major challenge as a newbie in the ice cream business. There's a lot of recognizable names out there in the world of ice cream, so it can be difficult for a new company to stand out from the crowd.
Halo Top rose to the occasion, however, overcoming some serious obstacles and quickly becoming one of the most successful modern startups.
Wondering what its secrets were? Go grab a pint of your favorite ice cream and enjoy this company spotlight.
Focus on Figure
The creators of Halo Top Creamery understand that ice cream can usually sell itself. So what they did to help sell their product is genius: they focused on customer diets.
Normally, "diet" and "ice cream" don't belong in the same sentence together. However, this company focused on creating pints of ice cream between 280 and 360 calories. This helped the company achieve what was once inconceivable: to market ice cream to a demographic that's concerned about how they look in the mirror.
Halo Top also had another diet secret up its sleeve: diversity.
Diverse Diets
Realizing there's no "one size fits all" diet, Halo Top Creamery considered those dealing with restrictions.
Many people suffer from dairy allergies; a treat of traditional ice cream is just not in the cards. Others may be vegan, so their lifestyle choice keeps them from eating a typical pint or cone.
To help these customers, Halo Top offers a wide variety of nondairy and vegan ice cream options. And by wide variety, there's no comparison—other establishments typically offer some token vegan and non-dairy options, but Halo Top offers 14 mouthwatering flavor combinations of dairy and soy-free vegan products.
Custom Crafting
Halo Top recognizes a trend when they see it. And when it comes to Millennials, one of the biggest trends is "craft" products (just look at the craft beer explosion and the popularity of Starbucks). Consequently, the company declares it doesn't simply "make" ice cream—it crafts it. Who doesn't love an artisinal sweet?
They then took the "craft" focus to the next level by featuring 30 different recipes on its website. These recipes implore customers to "get creative with your pint" by combining yummy Halo Top ice cream with cannolis, gingerbread, and much more.
This is a "win-win" for consumers because they get all the convenience of a crafted pint and all the fun of putting their own spin on things.
A Sweet Deal
Halo Top leans hard into the low-calorie count of its ice cream. If you're wondering what the secret is, again, it's simple: there's no sugar.
Instead, the company relies on organic stevia to sweeten its products as well as other healthy sweeteners such as Erythritol. The bottom line? Consumers get the sweet ice cream taste they crave without putting their bodies and minds through a sugar rush.
Halo Top Creamery is upfront about what its sweeteners are and display the difference by comparing its products to brands like Ben & Jerry's. The contrast is clear: the calories in many of Halo Top's flavors are less than a third of what they are in the competition's pints. No wonder they started outselling Ben & Jerry's!
Ultimately, Halo Top Creamery is successful for many reasons. And with its focus on things like custom recipes, it seems the company has unlocked the secret: what customers really want is awesome and original content.