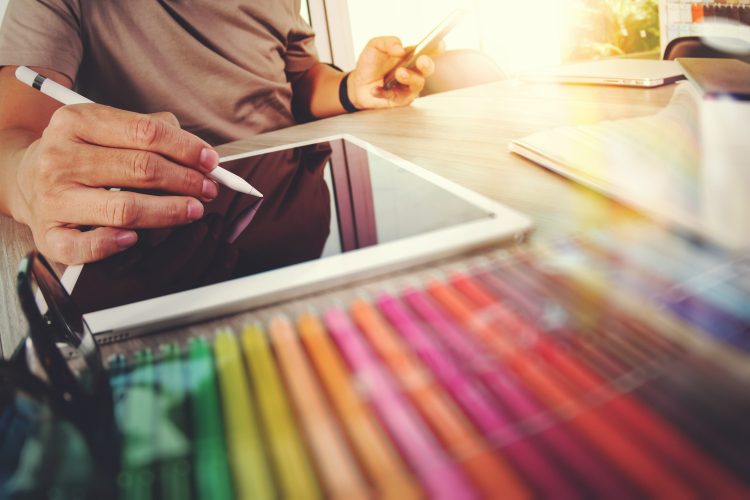 Grow Your Freelance Writing Business by Adding These 5 Services
As a freelance writer, you've likely looked at ways to expand your business and increase revenue. While upping the amount of writing you complete each month for clients is always an option, you could also add new services to your business.
Your freelance clients have other marketing needs and predicaments that you could remedy. Expanding your services to complement your writing not only helps to grow your business, it helps your clients improve theirs as well.
Take a look at these complementary services and consider adding them to your freelance business.
1. Search Engine Optimization
By now, almost all writers have an understanding of what search engine optimization (SEO) is. Simply stated, SEO uses a multitude of tactics to improve your website and content's ranking on popular search engines such as Google, Yahoo!, and Bing.
As a writer in the digital age, you're already writing with SEO tactics in mind, such as format, keywords, and meta descriptions. However, there is far more to this strategy than writing exceptional content.
Clients are always searching for new ways to improve their overall brand awareness, marketing results, and of course, sales. Search engine optimization is yet another way for them to grow their business. Learn all you can about search engine optimization and offer it as an additional service to your clients.
For resources on learning more about SEO, I recommend checking out these websites and courses:
2. Social Media Marketing
Everyone understands the importance of social media marketing for small and large brands. Why not add this to your list of freelance services? In addition to assisting your clients with social media copywriting, it is in your best interest to learn more about social media ads and strategy. Once you have this knowledge, you can offer to take control of your clients' social media efforts and improve their overall results.
To learn more about social media marketing, take a look at these resources:
3. Email Marketing
Freelance writers are often called upon for email marketing copy assistance. From newsletters to drip emails as part of a sales campaign, freelance writers are relied upon for an assortment of email copy. Extend your freelance services by adding email marketing to your list of offerings and take this burden off of your clients' shoulders.
Even though you may not be a designer, most email marketing software provides the ability to choose a template or upload a pre-designed one. Or, you could partner with a designer in your professional network to provide exceptional email marketing services to your clients.
Consider using one of these email marketing tools:
4. Website Design
Since I just mentioned partnering up with a designer, why not add website design to your freelance services? While you've got the copywriting handled, your design partner could create the website. Keep in mind that while website builder platforms (Weebly, Squarespace, Wix, etc.) are convenient, they may not always offer the functionality your client requires. In this case, you should seek out the assistance of a website developer to complete your web design projects.
5. Editing
Have you ever been asked, "Hey, can you make this sound a bit better?" Of course, you have. You're a writer.
You're constantly editing work anyway, so why not charge for your efforts? Your clients will appreciate having a talented writer on hand to edit important emails, press releases, internal documents, and more.
If you're interested in adding editing to your freelance writing services, remember to utilize these tools (you should in freelance writing anyway!):
Expanding your freelance writing business doesn't have to mean increasing your production output. It could mean offering new and valuable services to your clients. Explore these additional services and find the best ones to provide to your clients.