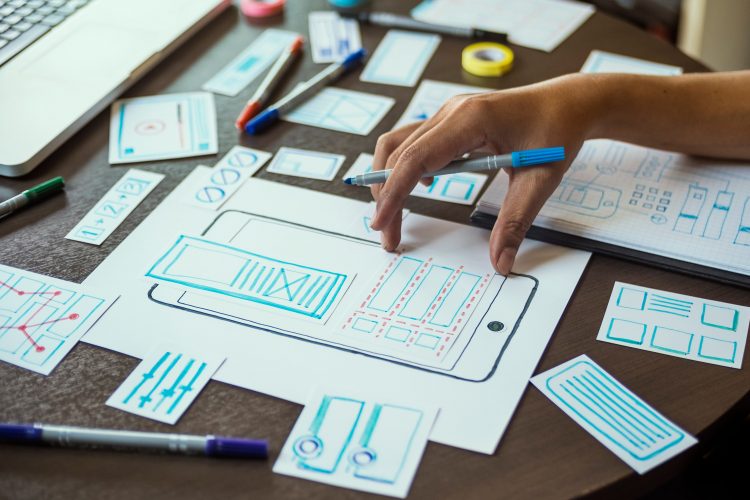 Google Ranking & SERP Placement: How to Move Up in 2019
It's 2019, and the rules have changed yet again for webmasters trying to boost their Google ranking. Every search engine result page (SERP) on the web is fighting the good fight for higher SERP placement, hoping their 2019 Google ranking spot will be higher than it was in 2018.
So, how do you figure out what works now compared to what worked four months ago? How can you harness the power of SEO to move up the SERPs in 2019?
With several hundred factors contributing to Google's increasingly complex SERP-determining algorithm, it might seem impossible, but I'm here to share with you what are arguably the most important and effective things you can do to start your ascent to Google's number one spot.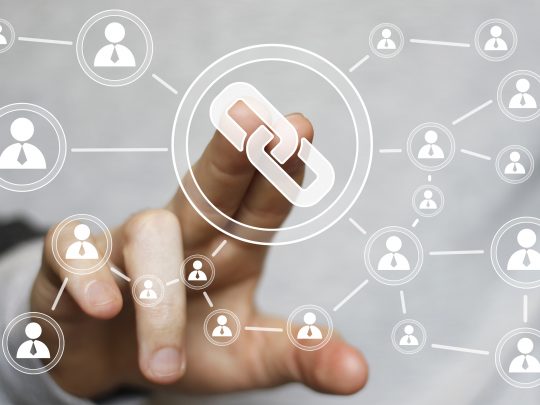 Domain
Strong domain authority is the first step towards higher SERP placement. That authority is measured by Domain Authority, a metrics analysis and statistics algorithm developed by Moz. When the new Domain Authority launches on March 5, 2019, it is expected that most websites will see a fluctuation in their current positioning.
A lot of factors play into higher domain authority, including:
age of the domain.
quality of the content.
what keywords have been used on the site.
what the bounce rate is on the site (how soon, or quickly visitors leave your website).
the number and quality of backlinks on the site.
Another important thing to remember about your domain is that unless you install an SSL (secure sockets layer) certificate to help encrypt your website, some browser settings will alert web users that your site is not secure. And that can result in a massive loss of inbound traffic.
Content
Your content quality will ultimately be what makes—or breaks—your site. If you create high-quality content that is naturally keyworded, and you continue to add fresh, high-value content over time, your site will continually be updated in the rankings, and you will add value to your domain. You can also use high-quality content to drive backlinks to your site, another step in increasing your domain authority.
Duplicate content can cause serious issues for your website. Putting the same basic content for each product page on a sales website can hurt an individual page's chances of ranking. Similarly, using the same content on two different blogs diminishes the power of each. Creating original content takes more time, but the results are worth it.
Content length can vary, but in 2019 the shift to long-form blog content and articles is becoming more prevalent. Longer form blog posts (2,000 words or more) broken up with plenty of sub-headers can keep the reader scrolling down the page, lengthening their total time on your site and decreasing your bounce rate.
Takeaway: The kind of content most likely to be rewarded by Google with higher SERPs placement is typically timely, relevant, and—above all—original.
Action: Seek out topics that are of immediate and clear value to your reader. Post original content regularly and often to keep Google continually paying attention to your site.
Backlinks for Improved Google Ranking
Backlinks can be obtained by creating value-driven, shareable content. If your content has substantial value, other people will share it. Each link back to your website adds just a little more juice to your domain authority. The greater the influence of the site linking to yours, the more value that link will have.
Links from social media don't carry the same weight as ones from authority domains. But social signals are affecting Google rankings indirectly by providing more visibility—the more times something is shared and seen on social media, the more likely it is to be picked up by another authority site and shared from their own domain.
You can link to your own content either from social platforms or elsewhere on the internet (external linking) or from another piece of content on your domain (internal linking). Linking to your own content strengthens it and increases your keyword relevance if you interlink similar articles using keyworded anchor text.
Takeaway: Backlinks from high-authority domains can be attracted by sharing content widely on social media for extra visibility and attention.
Action: Create high-quality content and link back to it frequently yourself, both externally and internally, to boost domain authority and attract strong third-party backlinks.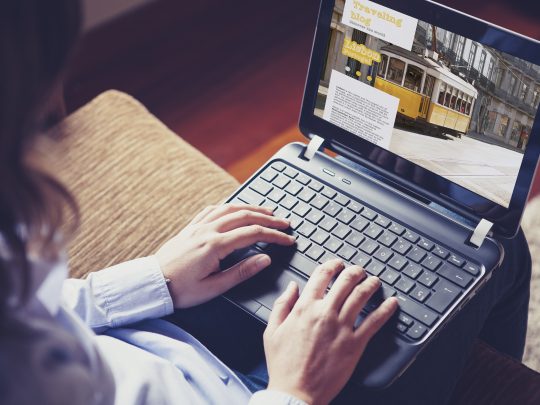 Keywords
Optimizing your content and everything else on your site with the correct keywords will play an enormous part in how well your 2019 Google rankings perform. Start with your main content, webpages, and blogs. Then optimize your anchor texts for internal linking, your meta tags and descriptions, and your image tags and alt text.
Avoid "keyword stuffing" and refrain from "keyword cannibalization." If you need multiple pages focused on similar keywords, link the less important ones to the most important ones. This will drive extra juice through the links and help the important pages rank higher. If you use Yoast, you can implement "cornerstone content" to help Google identify which pages you want to prioritize for rank and which are less important.
An audit of your website and some thorough keyword research, complete with an evaluation of your competition, can help you decide if you need to start targeting new keywords. "Search intent" is more important than semantics. Pay attention to what the web searcher really wants, and you'll be able to identify additional keywords to help bolster your page's relevance to their true search intent.
Takeaway: Keywords should be carefully chosen and combined to create strong content pages that will rank for multiple keyword strings and not compete with each other.
Action: Make sure your keyword strategy is consistent and comprehensive, and align it with true search intent for best results.
Images
The images on your site can stall the site's load-speed and cripple your domain authority. Images that aren't tagged with alt text may also hamper your site as Google moves towards giving higher SERP placement to sites that make an effort to be accessible. Images can also be extremely problematic to load on mobile devices, especially if not properly compressed and sized.
Images on your website that are appropriately optimized for both desktop viewing and mobile device become an asset instead of a hindrance. Additionally, many website setups allow images to be a clickable link, allowing you to strengthen interlinking while adding power to your site.
Takeaway: Large image file size, bad compression, failure to use alt text, and inability to display well on mobile can all hurt your website's Google rankings.
Action: Compress and use the correct size for every image. Create compelling, keyword -optimized alt text, and use your images as an anchor for high-value internal links.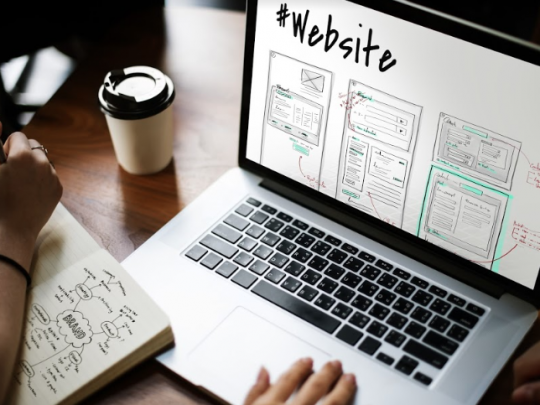 UX
While your content, keywords, backlinks, and domain are all valuable, the hands-down most crucial factor affecting your website's SERP placement is user experience (UX). In the eyes of Google, ensuring that the end user gets exactly what they want, quickly, with as little hassle as possible, is the entire point of a search engine.
Your website may be beautifully built and optimized. But if it throws up multiple "Page Not Found" alerts, has broken links, or loads exceptionally slowly, your bounce rate will be through the roof, and your domain authority will suffer.
In contrast, if your site loads smoothly, your navigation is clean, all links work, and all pages are present and accounted for, you've created a useful resource for users and a high-quality user experience—and Google will reward you.
Takeaway: Site errors will cost you in more ways than one, so fix those broken links and look for ways to optimize your site speed.
Action: Take particular note of your users' experience on mobile—web traffic from mobile has grown from 30 to 50 percent over the past four years, and the trend continues.
Click-Through Rate
Finally, the click-through rate (CTR) for your website from the SERP is a significant factor in how your future Google rankings will be evaluated. Each click-through is a tiny vote for your site being the most relevant option on the SERP page.
Think of a click as a vote for your website. If a bounce is avoided and the user spends a decent amount of time on your website, the vote that was cast with a click gains power. Enough click-throughs followed by lengthy browser sessions means better domain authority and higher Google rankings in 2019.
Takeaway: Getting the click-through is important, but worthless without user engagement with your website.
Action: Create fantastic snippets to prompt the click through from the SERP. Then impress the visitor with an excellent site that is easy to navigate—one that keeps their interest for as long as possible—where they can find the information they are looking for almost immediately.
Currently, Google is and is expected to remain the prime source of web traffic for most websites through 2019 and beyond, making SERP placement a priority for most webmasters. Improving your Google rankings can be an ongoing process. These guidelines can point you in the right direction and help you improve your website's Google ranking in 2019.


Freedom is an award-winning writer and marketer. In her current role as a B2B digital marketing specialist. Her writing has appeared in global publications including The Independent (UK), Huffington Post (USA), The Telegraph (UK), The Chicago Sun-Times, The Los Angeles Times, The Jerusalem Post, and more.