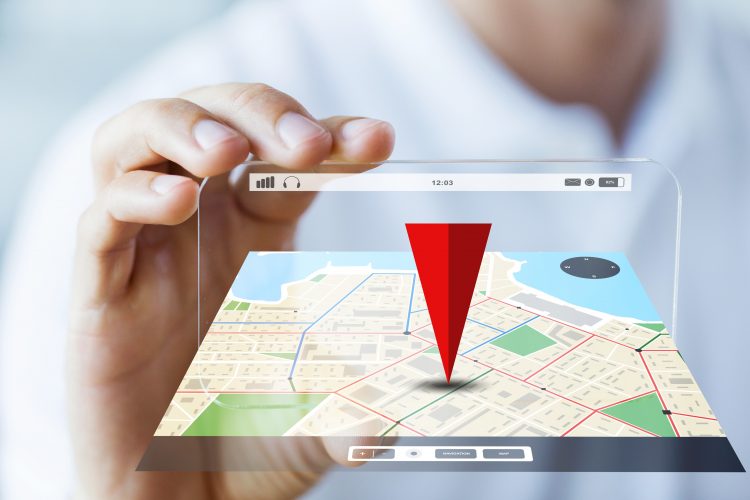 What Geomarketing is and How it Can Generate Local Traffic for Your Business
Updated 4/10/2019
Location, location, location.
This has become the mantra of the day for 21st-century business owners and marketers looking to attract the attention of local consumers.
And why not?
After all, more than half of all Google searches have local intent, and most customers today have easy access to a mobile device they routinely use to search for local business info.
So, what's geomarketing then?
Simply put, geographical marketing (geomarketing) refers to the use of location knowledge acquired with digital data to determine when and where to target customers.
It makes sense because you are targeting customers in your geographic area in a more direct way.

Here's what you need to know about it and how it can benefit your business.
What Exactly is Geomarketing?
With geomarketing campaigns, you'll be using location info to make decisions about how and when to target certain customers.
You'll be creating a digital map based on data from a designated geographic area, which can be narrowed down to the areas as specific as suburban communities and city neighborhoods.
The location data used comes from many different sources, including social media and mobile devices.
If you use Google Analytics, you can easily see a map of where your users are located.
Any business wanting to get the attention of customers within a specific geographic area can use geomarketing.
Data is collected through normal business activities or with geographic information software (GIS), which is affordable enough now to allow small businesses to get access to the same info that bigger businesses access.
Every piece of data related to a customer's location can be used to create a digital map showing local activity.

How are Customers Targeted?
Search engines use a form of geo-targeting based on IP addresses to determine what location to use as a basis for local search results.
With this info, you can use a searcher's keyword search and detected location to target your ads and details of events you may be promoting to specific locations.
Breaking down the exact location of your users with tools like Google Analytics will help you be more efficient with targeting.

You can even break it down by when these users are visiting your site in real-time.

As you can see, most of your customers will be engaging during business hours.
Knowing this will allow you to budget accordingly to reach the most amount of users in your target audience.
This way you'll reach people who will likely be able to visit your business or attend your event.
Google does a lot of this work for you with the way it uses location intelligence to present search information.
Mobile locations are more precise, and more than 60 percent of smartphone users utilize apps requiring a location, allowing you to know where on-the-go customers are at any given moment.
Such info may be used to send coupon codes and other offers to customers in the physical proximity of your business.
Opt-in text messaging based on location can be equally effective as long as you are respectful with how often you send text alerts or messages.

Social check-ins that allow users to digitally "check in" to various geofencing locations can be used to send special offers to customers who are currently in your store, restaurant, or shop, even down to the exact aisle or area of your business in which they happen to be at the moment.
Foursquare is a popular app that offers these services to drive store visits in geofences set by your location data.
Encourage social check-ins by reminding customers to do so on your website or with your social and blog posts.
Local online traffic patterns based on location are also used to determine where to send flyers and place billboards.
How Do You Use Geomarketing for Your Business?
When using Google Maps to find local businesses, over 50% of visitors do business with the top 3 search results.
This provides a huge leg up for local businesses competing in the same space.
Like pizzerias in New York City.

The way you use geomarketing will depend on your marketing goals.
For instance, if your primary goal is to increase traffic to your physical location, then you would likely see the biggest return on your investment by reaching out to customers with localized mobile marketing in your area.
Your geomarketing strategy goals will also dictate what type of content you use.
With mobile users, this is usually going to be some type of offer or incentive.
With social media, location information can be used to determine when most of your customers in certain areas are active socially.
Such info can then be used to improve the timing of your posts on your various social platforms.
Geomarketing campaigns and techniques could also help you:
Establish location-related buying habits of existing customers
Identify areas where a campaign is likely to be more effective by testing content targeting different locations and using geo-targeting data to assess results
Reduce your expenses by identifying locations where it makes more sense to engage your audience
Assess customer activity by area to determine where to place new physical store locations
Use customer information to target existing customers when they're in the vicinity of your business again
Improve the performance of email campaigns by including info on your business' location closest to a recipient's detected location to encourage a visit
Geomarketing can quickly answer the "where" question when it comes to figuring out where your potential customers are in a more precise way; yet an equally essential part of any marketing effort, whether or not geo-based data is used, is compelling content.
In fact, a complementary marketing strategy to geographic marketing is local SEO, which involves the use of content with local flavor, location references, and geo-specific keywords.
By combining both strategies, you'll be attracting the attention of searchers actively looking for what you have to offer while also reaching out to others who may not know you happen to have what they're looking for in your area.


Ken is a freelance writer currently living in the Pittsburgh area of Pennsylvania. Born in California, his fondness for writing dates back to elementary school writing contests and led to positions on both high school and college newspapers. He earned a degree in Journalism and Communications from Point Park University and did work in data entry after college before transitioning to a full-time career as a freelance writer. While his areas of expertise are marketing and health-related content, Ken is a versatile writer and enjoys exploring and researching a variety of topics. When not busy knocking out articles, he likes to spend time with friends, go for walks, and discover new and exciting things about the world around him.