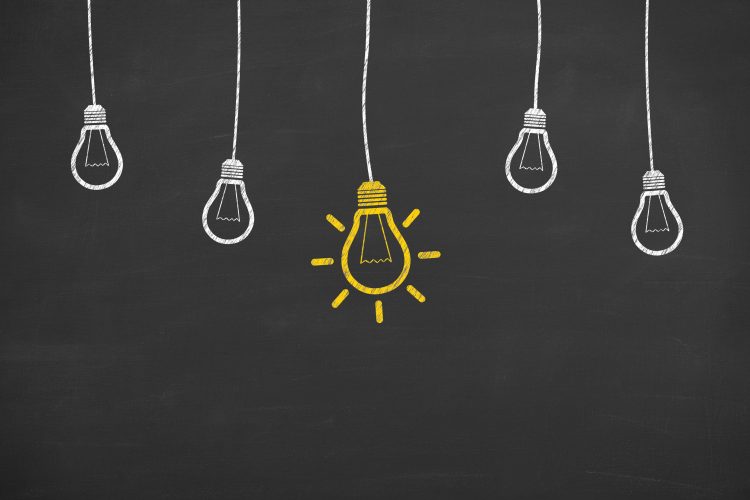 How to Develop Your Own Freelance Writer Marketing Plan
When you're a freelance writer, the most important thing you need to market is yourself. The good news is there's greater demand for freelance writers today because there's a constant demand for fresh, relevant content. The key to having a successful career as a freelancer is to form mutually beneficial relationships with clients that can use your talents. But all of these potentially wonderful and lasting relationships will become a reality only if you effectively market yourself in a way that attracts the attention of the right clients. Make yourself more marketable and accessible by considering the following tips as you develop your freelance writer marketing plan.
Get Social and Cultivate a Following
Social media presents a lot of opportunities to connect with a diverse audience, including potential clients. Pick a few social platforms where you can best showcase your abilities. For instance, if your writing niche is photography, it would make sense to be more visual with your social content. You could even use images to show what photography-related products, technology, and topics you've written about for other clients. Develop a following with samples of your work in the form of short social posts — or use tools like Facebook's Instant Articles to link directly to some of your full-length articles. Whatever you do socially, just remember to remain consistently engaged with your followers.
Become an 'Expert' in Your Niche and Prove Your Skills
Most freelancers will gravitate towards one or two niches, so it only stands to reason you're more likely to find clients you'll want to work with (never get in the habit of just taking anything that's offered) by emphasizing your knowledge of certain topics. If you haven't done so already, start your own blog. Don't have time to maintain a blog of your own? Become an active guest blogger. Seek out reputable blogs in your niche and contribute pieces that show your understanding of a particular field or industry. Keep up on what's going on within your industry so you can contribute posts on topics that haven't already been covered to death.
Seek Referrals and Reviews from Existing or Previous Clients
If you deal directly with clients, reach out to them and ask if they know anybody else who may need your services. Odds are good some of your clients are aware of others who would benefit from some fresh content for their websites, blogs, or social pages. Also, don't be afraid to ask for reviews, especially if you happen to have your own website. As a freelancer, you are essentially your own "business," and new clients are more likely to take notice of positive reviews about your work.
Get Active on Freelance Writer Forums
Forums aren't only sites where projects and jobs are listed, although it never hurts to bookmark a few reliable ones for reference for this purpose. Some freelance writer forums will allow you to submit posts in their blog section. The marketing opportunity here comes from the ability to have your posts seen by clients who happen to be listing new jobs on forums or checking in to see what responses they're getting. There are also forums that promote their members. With most forums, you'll need a carefully worded profile with appropriate keywords and a few relevant links back to your site or other sources of additional info about you and your writing capabilities.
Improve Your Own Visibility on Search Engine Results Pages
One of the most effective ways to market yourself as a freelancer is to improve your own visibility on SERPs (search engine results pages). Act as your own client and research keywords and phrases likely to put your website, blog posts, or social pages in front of the right eyes. Use your keywords to tie your content to whatever niche it happens to fall into to attract clients who may be looking for writers with experience in a certain area. Further improve your online visibility by:
Optimizing your website or blog for mobile viewing
Reaching out to social influencers in your industry
Posting content related to trending topics in your niche
A big part of your freelance writer marketing plan should involve how effectively you can connect with clients likely to be good matches for your preferences and abilities. If you employ the right SEO skills with your blog posts and social posts, you may even impress a potential client with your ability to attract the right kind of attention for yourself. Doing so can also give you a nice confidence boost. Besides, if you can successfully use SEO and other promotional tactics to sell yourself, you'll likely be able to produce similar results for any client who hires you.


Ken is a freelance writer currently living in the Pittsburgh area of Pennsylvania. Born in California, his fondness for writing dates back to elementary school writing contests and led to positions on both high school and college newspapers. He earned a degree in Journalism and Communications from Point Park University and did work in data entry after college before transitioning to a full-time career as a freelance writer. While his areas of expertise are marketing and health-related content, Ken is a versatile writer and enjoys exploring and researching a variety of topics. When not busy knocking out articles, he likes to spend time with friends, go for walks, and discover new and exciting things about the world around him.