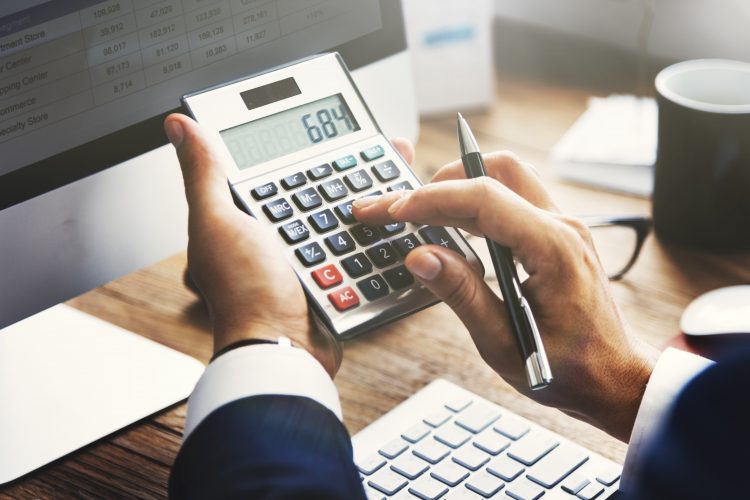 Four Reasons Why Accountants Shouldn't Write Web Content
Tax season begins in three months, so if you're a CPA who hasn't started content marketing yet, you may be tempted to try to attract new business with a blog. We think you should leave content writing to the pros, but we're a little biased, so here are four reasons that accountants should never write website content, according to theprofitablefirm.com. And for those who are still weighing the pros, cons, and ROI of content writing for accountants, we have something for you, too.

Reason #1: You're an Accountant
You know everything there is to know about taxes, payroll, and financial planning, thus, "[d]igital marketing, creativity, and design are not your primary skills," according to the Profitable Firm.
Reason #2: You Bill by the Hour
Since digital marketing, creativity, and design aren't your primary skills, content writing will take a lot of time that you could be spending on accounting – i.e., your livelihood. You may be someone who enjoys writing poetry or thought-provoking Facebook posts, but content marketing is different. As the Profitable Firm said, you don't just need words. You need the right words. And unless you know what SEO, keyword analysis, heading tags, meta descriptions, calls to action, and evergreen content are off the top of your head, it will be more profitable for you to leave content marketing to those who do.

Reason #3: You're Focused on Your Own Financial Gain
"I'm afraid this is an accountancy firm classic," said the Profitable Firm. "Your tendency in marketing is to think first and foremost about how much money it will add to your bottom line. How your profits will improve. How many more clients you will have than you do now. In one sense, that's what makes you a good business owner: it's the same advice you would give to your clients. … But when it comes to writing marketing content, it's imperative that you write based on their need, not your own."
Reason #4: You Use Jargon
You can write about assets, dividends, revenue, and federal income tax forms, but you need to be able to tell readers how you can solve their problems in the simplest terms possible.
A Content Marketing Case Study
If you're still debating whether to hire a content writer, it's probably because you wonder who would read the accounting content you'd be paying for. Surprise: A lot of people.
Here at ContentWriters.com, we love case studies because research findings are more helpful than opinions. So when we read BuzzSumo's 2016 Content Marketing Case Study: Attorneys Vs. Accountants, we had to share it since we cater to both professions.
First, if you aren't familiar with BuzzSumo, it's a platform that enables content marketers and SEO companies to find trending and newsworthy topics to write about. BuzzSumo boasts clients such as BuzzFeed, Expedia, Rolling Stone, and National Geographic.

BuzzSumo partnered with a public relations firm to analyze accounting and law firm content between November 2014 and November 2015.
"Across the board," they found, "articles produced by U.S. accounting firms were shared more often than the content produced by the leading law firms. And, the margin between the two industries' content shares was huge. Accounting firms averaged 131 shares for their content while law firms grabbed only an average of 27 shares."
You're an accountant, so those numbers may not seem impressive, so consider this: The top five accounting-related posts got 5,900 to 10,100 shares whereas the top five legal posts got 663 to 1,100. When accounting firms included photos, the number of shares skyrocketed to 4,900 to 210,000 for the top 10 articles.

Even when BuzzSumo and the public relations firm excluded content from top firms like PricewaterhouseCoopers, Deloitte, Ernst & Young, and KPMG, accounting content still reaped 33 percent more shares than legal content.
Why do social shares matter?
"The people who write your content are paid to do so," said BuzzSumo. "If the content they create doesn't produce visitors to your website, add names to your mailing list, or deliver customers to your sales funnel, that money is lost. … [And social] networks now drive more traffic to websites than search engines do."
The following types of content were shared most:
Research
eBooks and how-to guides
Updated reference materials
Trending stories
Lists (or listicles)
Quizzes
Information about product launches
Tools
Infographics
Case Studies
And now you know why we like to share case studies.
Feel Like Giving Content Marketing a Try Now?
If you are interested in content writing for accountants, contact ContentWriters today, and we'll pair you with accounting professionals who can write compelling, shareable content for your website. Be sure to ask about our satisfaction guarantee.


Miranda is a Cleveland-based content writer, magazine writer, editor, and memoirist.