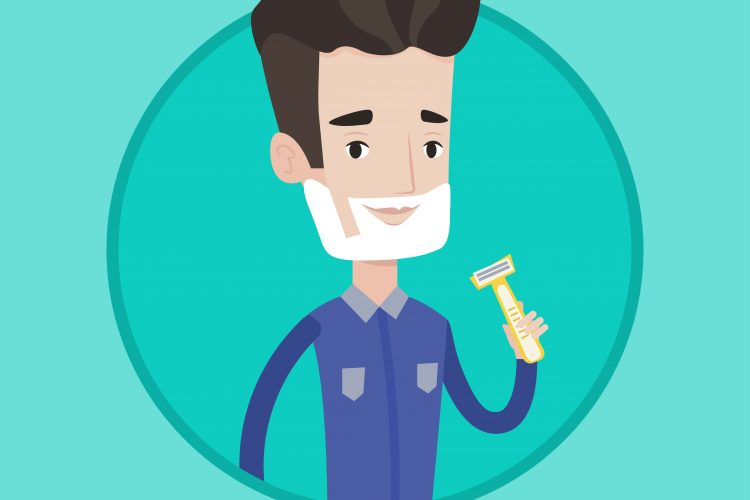 Analyzing The Dollar Shave Club's Million Dollar Content Strategy
Converting your marketing efforts into sales can be hard to do when you're solely pushing a product online. Most webpreneurs and start-up businesses struggle to find ways to connect with audiences they aren't able to engage with face to face. It all stems from a lack of personal appeal: customers won't buy from someone they can't trust or take time to get to know. So, how do you earn their trust if you can't shove your irresistible personality in their faces? By shoving some quality content there instead.
The next time you're stuck thinking of ways to market your products that are only sold online, think of the Dollar Shave Club's million dollar content strategy. With only about $1 million in seed funding and five full-time employees, a tiny e-commerce start-up like DSC can't afford celebrity endorsers, to buy television ad spots during high-profile sporting events, or land marquee placements in the aisles of top retail chains. Ten years ago, this kind of marketing disadvantage presented an insurmountable hurdle. If a startup had a Goliath's market share in its sights, it needed far more than a mere competitive edge.
Now, in the age of digital media, the effect of oversaturation is not an insurmountable obstacle. As DMV News puts it, DSC made its brand equity through a novel business strategy and quirky viral videos. Back in 2012, the monthly subscription razor service roped in everyone's attention with its now legendary launch video that took audiences on a hilarious walk through the company's warehouse as their founder poked fun at little annoyances every shaver faces.
With this nugget of video marketing gold, they transformed a boring topic into a viral sensation felt all over the world. Today, this quirky video has been viewed over 22 million times and DSC has grown to include a team of about 45 full-time employees, 1.1 million subscribers, a whopping $615 million valuation in 2015, and most recently a $1 Billion all-cash acquisition by Unilever.
Question is, how did they do it? Better yet, how can we incorporate some of this genius into our own content strategies? Here are three content strategies we recognize within DSC's master plan:
They Identified a Relatable Problem and Offered a Real Solution
In short, Dollar Shave Club is an every-man's brand that comes with a simple value proposition.
The problem: Name-brand razors sold in drug and retail stores cost too much and can be a hassle to purchase.
The DSC solution: Offering quality generic alternatives that are automatically delivered to the customer's door for as little as $3.00 a month. No contracts, no hidden fees, or as they say "no BS."
This is a perfect example of product-market fit. By selling something people actually want and need (in a way that makes them say "Oh wow, I could really use this") their founder Dubin set the stage for both marketing and overall organizational success by creating a plan for consumers to "stop buying shave technology you don't need."
It's simple: if you have a product or service that no one will want or need, not even the greatest marketing will help it sell.
They Created a Unique Experience for Their Customers
Could Dollar Shave Club have turned to retail stores to sell cheaper blades alongside expensive ones? Probably so, but that would have required more time & resources, as well as taken away from the exclusivity of the experience.
This is where DSC truly broke the mold by being a young, smart, stylish, yet playful brand. When you join their club, you're aren't just signing on for low-cost razors and blades, you're investing in the monthly "delight" that comes along with it.
If your brand can offer customers an experience unlike any other (something they can share on social media or mention to their coworkers around the copier) they'll be that much more pleased and likely to return as customers.
They Used Video as a Storytelling Platform
Simply put, video is hands down the best format for telling stories your audience can connect with. You can engage with a consumer and establish a powerful emotional connection with your audience when they can see and hear someone that represents the company's voice.
If you don't believe us, HubSpot shares a number of compelling stats that show why diversifying content marketing to include video is a smart move:
92% of mobile video consumers share videos with others
More than a third of all online activity involves watching videos
More than a third of consumers trust video ads
80% of users can recall a video ad they viewed in the last 30 days
Enjoyment of video advertising increases purchase intent by 97% and brand association by 139%
Though the DSC has coined their own methods to executing these strategies, all of the above tactics can be modified and used to extend the reach of your brand, engage with consumers, and push your product!