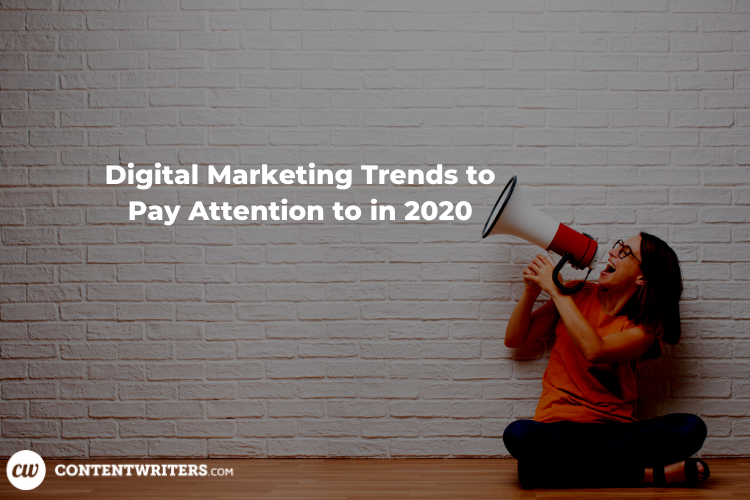 Digital Marketing Trends to Pay Attention to in 2020
It's the year 2020. It's now been many years since the internet first revolutionized the way we market our businesses and brands, and with each passing year, the ways in which we utilize digital marketing continuously evolve. If you want to maximize the effectiveness of your digital marketing strategies, there is one thing that will never change: you will need to dedicate a certain amount of your time and energy to researching trends and implementing new strategies in order to get ahead and stay ahead. This is the only way to stay relevant, strengthen your brand, reach new consumers, and increase sales.
In this post, we'll take a look at a few key digital marketing trends that all businesses should pay attention to in 2020.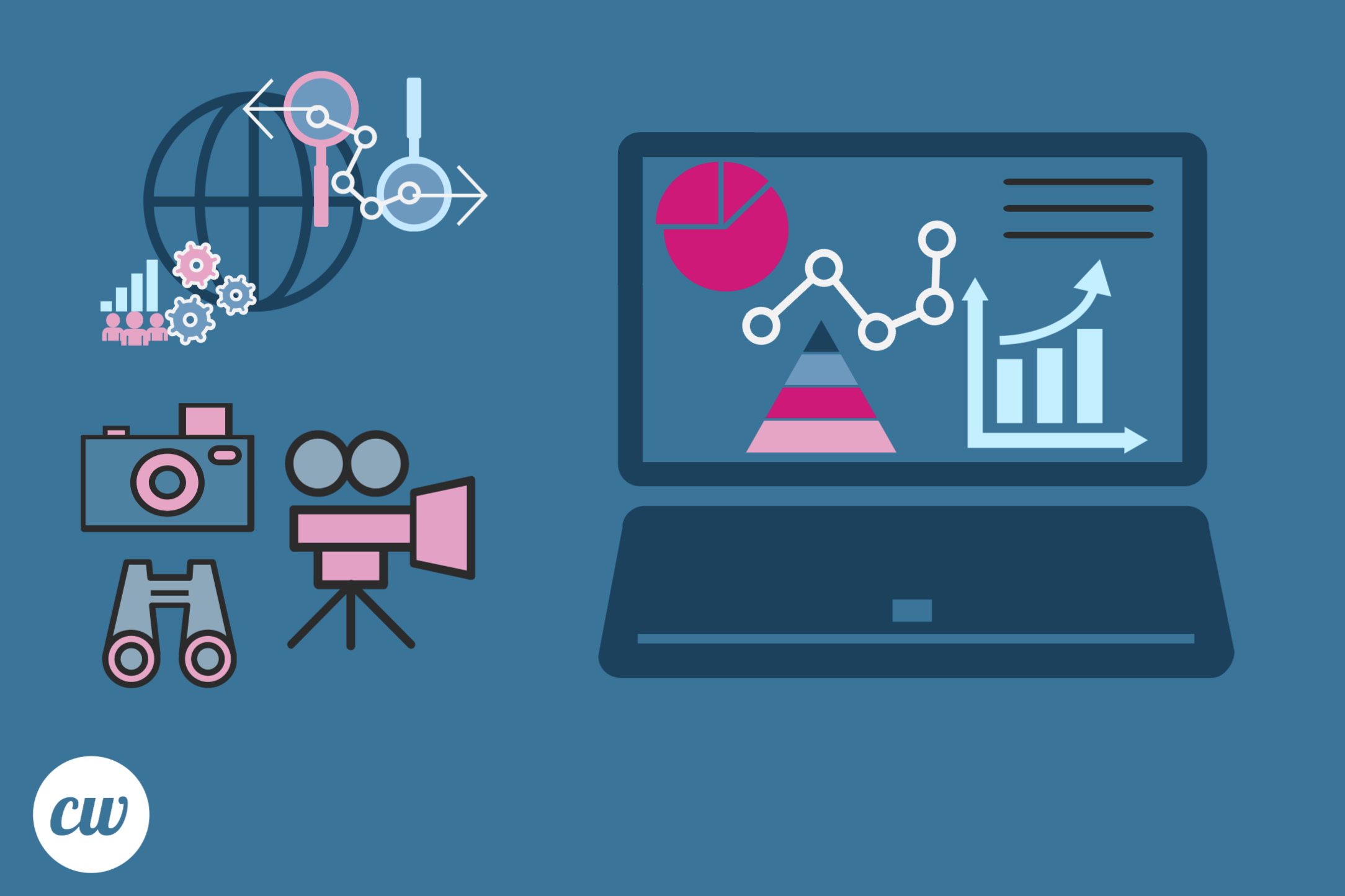 Video Marketing Will Remain on the Rise
We have seen a consistent, unwavering increase in the way video marketing has dominated the digital marketing landscape. It will continue to carve out a sizable chunk of digital marketing real estate and should be used by many types of brands, from small local businesses to multi-million dollar international corporations. But it's not enough to simply use video marketing to your advantage; this form of digital marketing continuously evolves, which means those who use it must be prepared and willing to adapt along with the changes.
Video is easily one of the most effective ways for consumers to absorb new information about a brand and its services or products. And once upon a time, it was YouTube that was the dominant platform for video content. While it remains one of the heavyweights, there are now multiple platforms for video, including social media sites like Facebook, Instagram, Twitter, and even LinkedIn. As the years go on, it will be important for businesses to make sure they're using video to their advantage.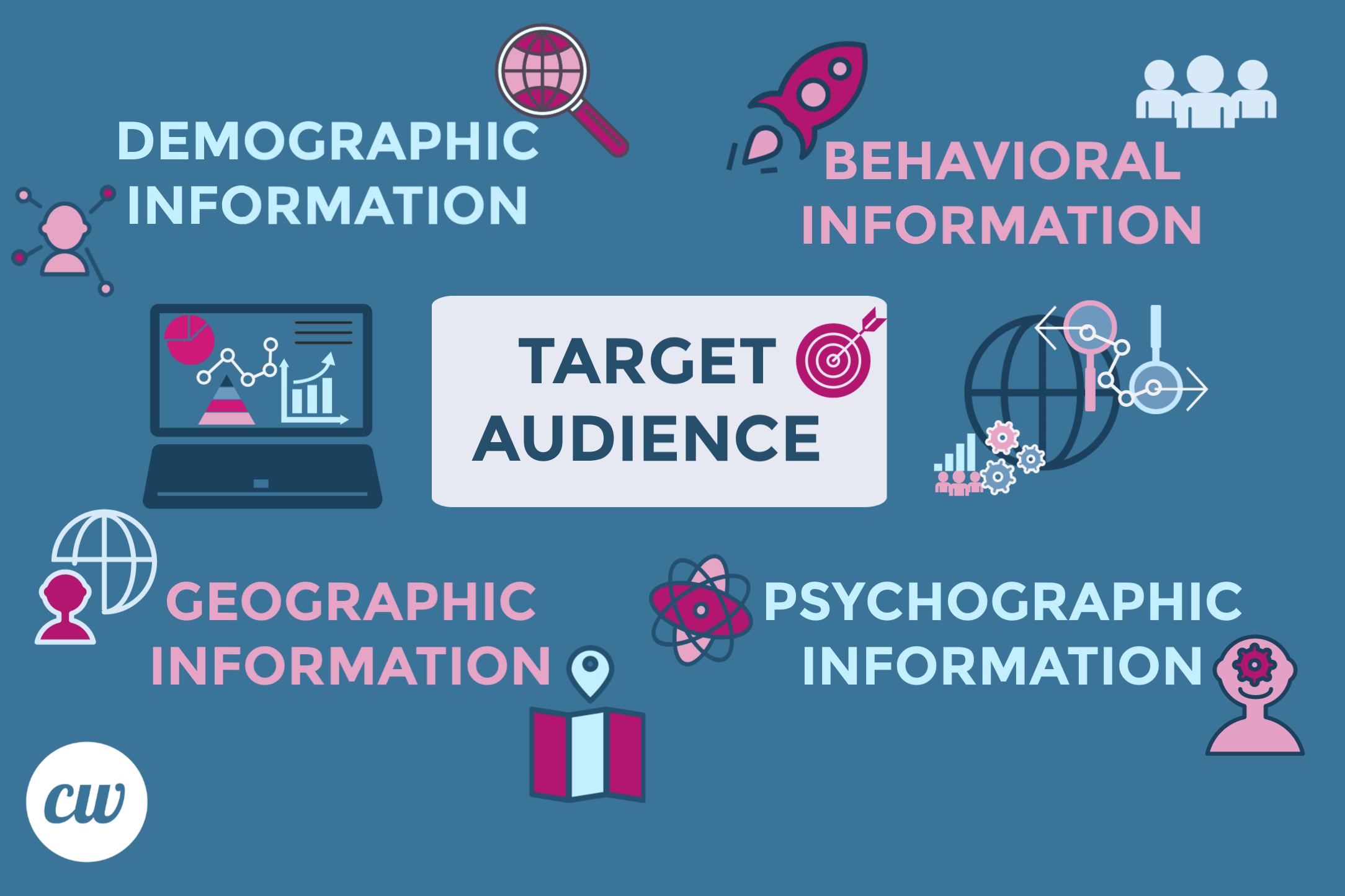 Personalization is a Priority
People appreciate personalization. No one wants to be advertised to. No one wants an email inbox inundated with spam messages from companies advertising some special promotion or new product. In fact, those types of emails, and other generic advertising blasts, often get ignored. If you want to make an impact, personalize everything possible. If someone signs up for emails from your business, start each email by addressing them by name. When a business pays attention to who its consumers are, those consumers are far more likely to pay attention to that business, or at least appreciate the effort the business is making to really connect with them.
Influencer Marketing Continues to Be a Key Player
In the digital marketing game, influencer marketing is a highly effective way to reach your target demographic. Large brands often recruit celebrities to promote their perfume, makeup, or sportswear, but it's something that smaller businesses can and should do as well. In many instances, specific types of businesses (like wellness or beauty companies) will align with influencers on Youtube and Instagram. These influencers have large followings and will plug the company's product. It goes without saying that the key to doing this successfully is making sure you connect with an influencer whose audience matches your audience.
For example, if you are selling hair or makeup products, you want to work with an influencer who is known for their hair and makeup tutorial videos. It's not enough to connect with an influencer simply because they have a large following. It would probably be of little use to you to work with an Instagram or YouTube influencer who is an athlete, like a martial artist. It would, however, benefit you to connect with such a person if you were in the business of selling sports apparel, vitamins and supplements, or other type of product designed to help athletes.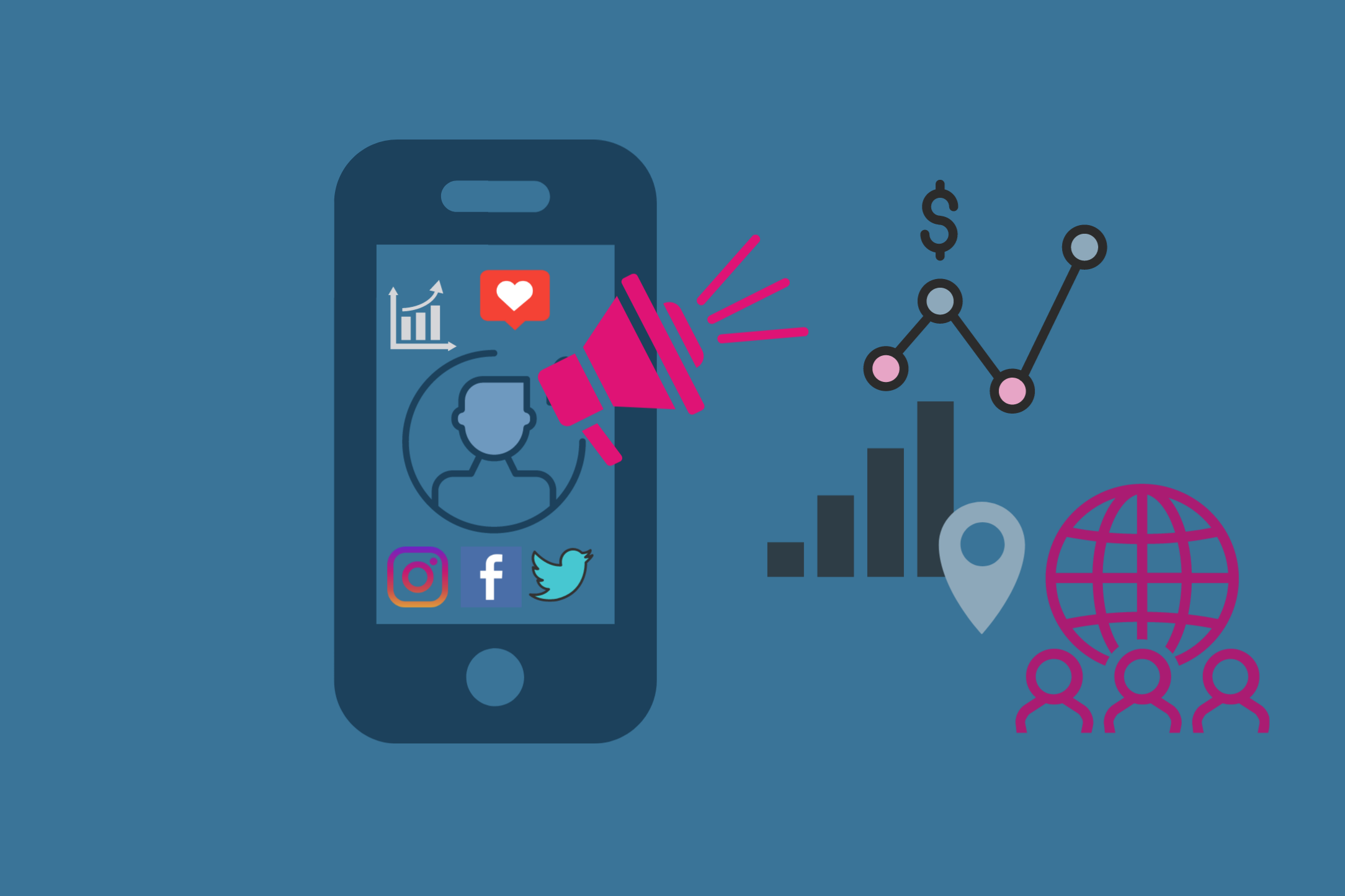 Influencer marketing is a form of word-of-mouth marketing which is already effective all on its own. People are more likely to buy a product that a friend or family member recommends rather than something they find on their own. And the reason influencer marketing is so effective is that people are even more inclined to buy a product that is recommended by an "authority" in that industry.
If they like it enough to promote it (even if it is a paid promotion), their followers (and your target demographic) has an even greater reason to trust their opinion. Also, it's just a given that you will need to pay the influencer to promote your product, and their audience knows that. But a reputable, honest, ethical influencer will not simply promote your product for money. It has to be something they really believe is a good product. For this reason, it is important to do your research and pick an influencer who you can have a good, long-term working relationship with.
Social Media Stories Are Getting Even Bigger
As a general rule of thumb, it is good to note that whatever consumers use for their own personal reasons, businesses will find a way to use for marketing purposes soon after. Once upon a time, not very long ago, social media stories—short video clips, texts, or photos that show up on a person's account but disappear within 24 hours—were used by people as a way of communicating. It originated on SnapChat, and it wasn't long before Instagram and Facebook jumped on the bandwagon. Now, even YouTube has its own version of the story: Reels.


At this point, businesses use stories to feed into consumers' sense of "FOMO" (fear of missing out). Everyone wants to be in on a "secret" or something exclusive. For example, you could make a Facebook post on your company's page about some special news, but then everyone who follows you would be able to see it at some point. However, if you create a post on your Facebook story, followers will only have 24 hours to see it. This encourages them to actively participate in receiving the news and clicking on your story.
Another reason posting stories is great for businesses is that you can actually see the number of people who viewed a story. You're also better able to reach a younger audience with stories, since this is a demographic more likely to click on such stories. When you do use the stories feature of any of the social media platforms mentioned above, you can use them to conduct polls, provide clearer calls to action, recognize special followers by name, add location tags, and even go live. All of these things offer engaging, interactive ways for you to connect with your following. Even better, they will be able to interact with you by sending message responses to the stories.
Content Marketing Remains SEO's Best Friend
Content marketing is nothing new. It's been around longer than video marketing and other forms of digital marketing that are on the rise. And while the way we market online is constantly changing and the methods used for digital marketing are increasingly diversified, the saying "content is king" still rings true. Content comes in all forms: the written word, videos, and photos are among the top ways to market online. But written content remains the dominant player when it comes to effective SEO.
According to the Content Marketing Institute, "content marketing is 62% less expensive than outbound marketing while being three times more effective in reaching potential customers".
Still not convinced?
Their research also shows that small businesses that churn out regular content on their website blogs experience 126% more leads than businesses that do not have blogs.
They also found that content marketing conversion rates are six times higher than other marketing methods.
To maximize the effectiveness of content marketing, you need to have a strategy all laid out before going forward with it. It would be fruitless to start a blog full-force, only to have it fizzle out a month later. Come up with a content calendar. Have a plan for when you will post new written content and what the topics will be about. Decide what SEO you need, what links you'll have, and whether you will invite guest bloggers to write for you (a good form of cross-promotion). Seriously consider outsourcing your content marketing needs to a professional. They have the time, resources, and expertise to create content and produce high quality writing for you if you don't feel confident enough in your writing skills or you simply don't have the time to do it yourself.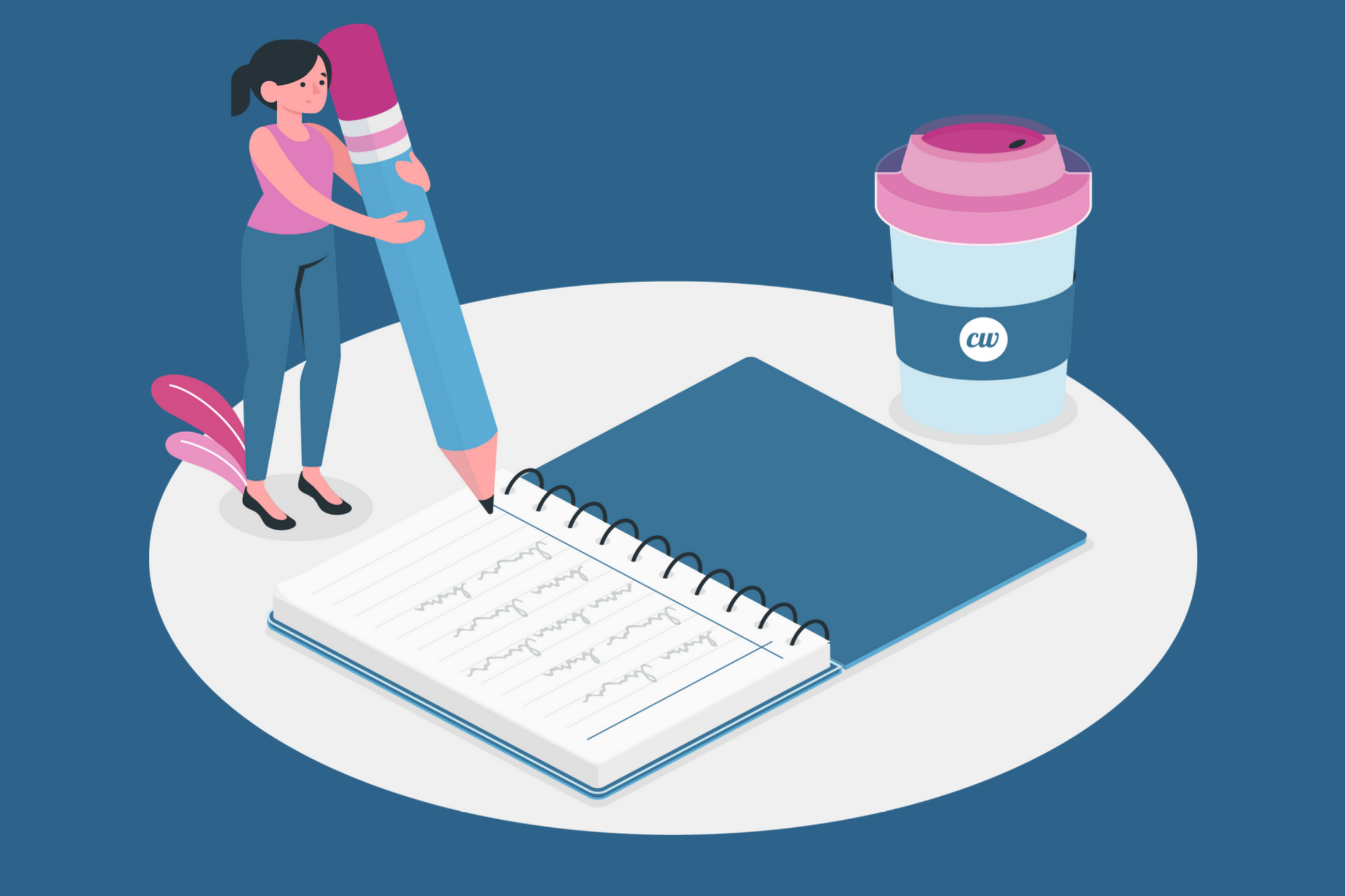 These are just a few major digital marketing trends you'll see continuing to rise in 2020. The key thing to keep in mind when going forward with your 2020 digital marketing campaign is that a mixture of various methods should be used if you want to increase the number of people you reach. Many years ago, something as simple as having a business website constituted "digital marketing." Today, there are so many platforms and so many tactics at your disposal. Establish a presence across social media sites like Facebook and Instagram. Invest in a high quality email marketing campaign. Optimize your SEO and written content. Delve into video content. Diversify your tactics but remember, whichever digital marketing tactics you choose to use, ensure you are investing the time and resources necessary to use them successfully.


Shannon helps businesses get more business by crafting content with the most engaging, user-friendly, and marketable material. For over five years, she has crafted thousands of written pieces for hundreds of clients. Her range of work includes blog posts, music reviews, articles, interviews, product descriptions, press releases, public service announcements, sponsorship proposals, and social media content.