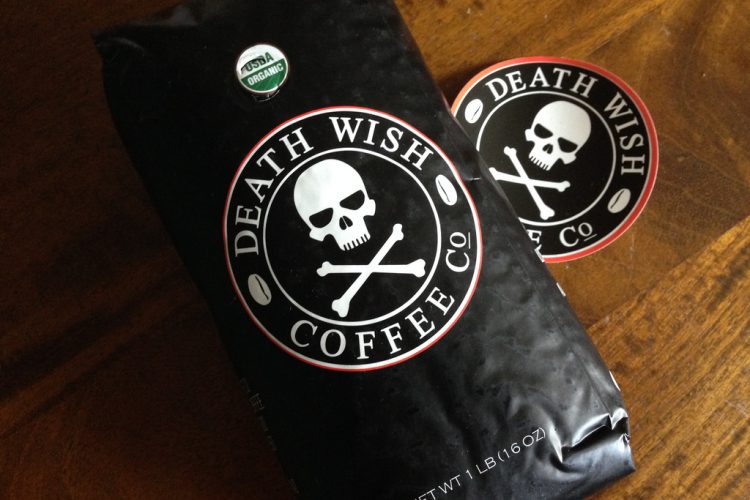 Death Wish Coffee Company: Caffeinating Your Social Media Feed
There's no sense in sugar-coating it. I'm a coffee addict. I love to try new specialty coffees, experiment with brewing methods, and visit as many coffee shops as possible. However, there is one coffee company I've been dying to try: Death Wish Coffee Company.
Like most people, I found out about Death Wish Coffee and Death Wish Coffee Company by watching their commercial during the Super Bowl. The coffee company won a contest put on by QuickBooks for the chance to air a commercial during the world's most famous football game. But this was only the start of the marketing genius that would ensue.
About Death Wish Coffee Company
As stated on their website, Death Wish Coffee Company was founded in 2012 in Saratoga Springs, NY. The founder set out to produce a ridiculously caffeinated cup of coffee that still tasted delicious. As a result, the "World's Strongest Coffee" was born. Today, the coffee flies off the shelves, caffeinating people all over the globe.
Caffeinating Your Social Media Feed
After watching the Super Bowl commercial, I became intrigued. I mean, who wouldn't want to learn more about the World's Strongest Coffee? As anyone would do during the technological age, I followed the company on social media. To say I was hooked is an understatement.
Death Wish Coffee Company accomplishes something every marketer dreams of: authentically connecting with the customer. This company understands that its audience is in love with strong coffee. We (yes, I'm part of the target market) drink an ungodly number of cups per day. We appreciate the roasting and brewing process and are always looking for more caffeine.
Their social media team gets this. It creates phenomenal content that connects the brand with their audience. This content includes:
Contests (I'm still trying to win)
Informational written content for the coffee addicts of the world
Branded merchandise for sale
Coffee subscriptions
Email newsletters (sign up directly from social media)
Death Wish Coffee Company has created such a loyal following that every piece of content garners an immense amount of engagement. Dedicated coffee lovers around the globe share, comment on, and interact with the coffee roaster's content daily.
Not only is the content valuable for their audience, but the copywriting is remarkable. It's witty, resonates with the audience, and inspires coffee consumption (or that may be the caffeine talking… I'll get back to you on that).
Social Media Takeaways from Death Wish Coffee Company
Dying to get your social media efforts on the same level as Death Wish Coffee Company? Think about these takeaways:
Find out why customers love your brand and leverage it.
Don't be afraid to use comedy in your social media efforts.
Understand what your audience wants (beyond your product/service) and deliver it.
Determine what your audience reacts to and run with it.
Drink Death Wish Coffee so you'll have the energy to create endless marketing content.
Of course, if you aren't a coffee/caffeine person (gasp) or don't have the resources to create quality marketing content, look to the pros at ContentWriters. Expert industry-specific writers are available to create the content your company is dying to post on social media, send in an email newsletter, or use on your website.


Anne is a copywriter and digital marketing specialist currently residing in the Greater Nashville area. Originally from New England, she leverages her three top talents (writing, marketing, and coffee consuming) for businesses and brands of all sizes across the globe.
Anne is a 2013 Marketing Communications/Advertising graduate from Western New England University in Springfield, MA. She credits her launch into writing to her legendary elementary school poem about pizza that wowed the judges and won the creative writing award in her school district.
When not writing or working on marketing campaigns, you can find Anne at a coffee shop, exploring somewhere new, or training in martial arts as a 3rd degree black belt.