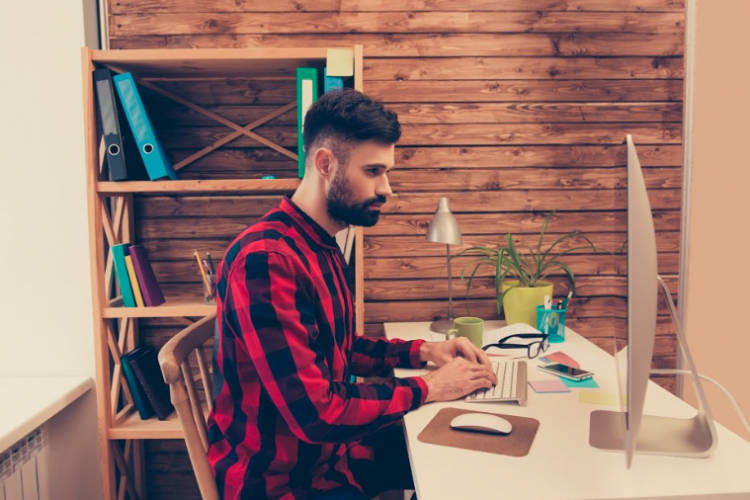 How to Create a Memorable Online Bio
What people know about you can determine if they want to interact or do business with your brand. How you present yourself in the digital landscape reflects your personality, business style, and likeability, even if you don't realize it. Understanding how to write a strong online bio has the power to pull people in and encourage them to engage with your brand.
Whether your business uses formal, corporate language or your website is full of puns and a laid-back style, your bio should follow-suit. You want your about page or bio to resonate with your audience. It doesn't matter if you're a financial advisor or hair stylist, your customers will find you online, so make it a good introduction with our best online bio tips.
Bio for Website
The brand voice of your company should be present throughout your website. From images to product descriptions, each element should work together to give a picture of how your brand conducts itself. Your website bio should fall in line. Whether you have a personal bio page or the brand is represented in an About Us format, the rules are the same. Include this information in your website bio or about section:
Backstory: Be concise. There's no need to include every detail of your professional career from the past ten years. Use the parts that will best resonate with your audience that lead to present day.
Personal Info: Walk the thin line of personally professional. You want to include relevant facts that display how your brand helps others. For example, if being $25,000 in debt and serving burgers coming out of college is what pushed you to learn how to invest and manage money, share that story with your readers. Relate in a personable way while keeping the brand voice intact.
Photo: Ninety percent of what we remember is visual, so use a memorable-worthy photo. Even corporate headshots can display a little personality – consider what you wear, the backdrop, and your facial expression.
This website bio from Courtney Davis, founder of Novus Collective, meshes personal characteristics with her professional talents. The photos give insight into her personality and the business story speaks directly to potential customers.
Bio for Social Media
The bio you write for yourself and your brand on social media will be limited in space, so make each character count. Twitter gives you 160 characters, for example, and Instagram offers 150 characters for your bio. How do you cram your life into 150 characters? By getting to the point, creatively.
Use emojis (if appropriate): We get it. Not all clients will be thrilled about the smiling yellow face next to your title, so use this one if it fits your brand voice.
Include one personal fact: Even the most professional of bios can get creatively personal. Humor is always a win in catchy social media bios.
Cross promote: Connect fans and followers to your website or other professional social media accounts by inserting a link into your bio.
Make a connection with your readers and customers through your online bio – no matter the platform. Use emotion, humor, and your backstory to reveal who you are and what your brand is all about.
Keyword:
Metadata: