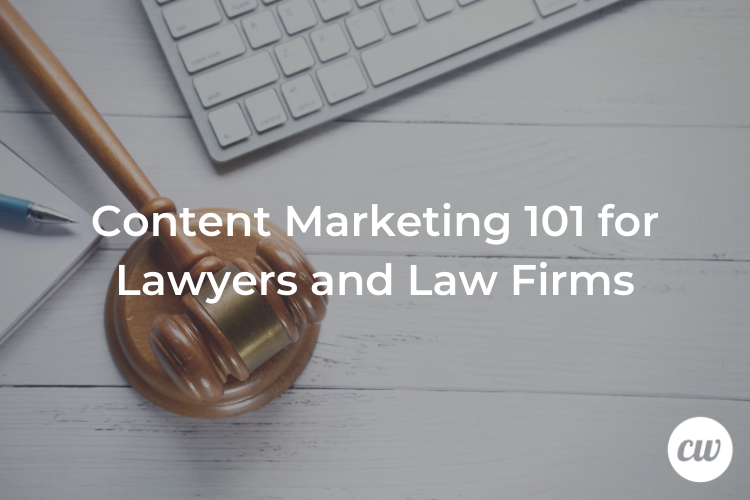 Content Marketing 101 for Lawyers and Law Firms
Are you a lawyer interested in driving leads to your law firm's website while also increasing the number of clients you find – or that find you – online? Content Marketing is one of the most effective ways to improve your law firm's search engine rankings, help potential clients find you, and establish trust in your law firm.
Nearly three-quarters (72%) of online marketers believe search engine optimization (SEO) content creation is their most effective tactic. SEO can help your law firm show up higher in search engine results pages (SERPs), which can make it easier to find your website.
Once people reach your site, high-quality content can help establish your firm's reputation as a trusted resource. With that in mind, prospective clients are more likely to call you when they need legal assistance.
Is Content Marketing Effective for Lawyers?
According to the Lawyerist website, small businesses, which include small law firms and solo practices, grow 126% faster if they have a blog. Law firms who regularly deploy content marketing also enjoy conversion rates six times higher than those relying on other tactics, including traditional advertising and paid search.
But how can you get started using content marketing as an integral part of your company's marketing plan, especially if you don't have an in-house team? ContentWriters.com is here to help, with this guide to content marketing 101 for lawyers and law firms.
What Is Content Marketing for Lawyers and Law Firms?
Whether you're completely new to online marketing or you've been running your website and leveraging paid search for years, you may still be unclear about what is content marketing. That's understandable, as the definition of content marketing changes as new media becomes available.
Content marketing is a branch of digital marketing focused on producing content, which can include:
Blog posts
Infographics
Images
Guest posts on other blogs
Social media
Videos
White papers
Articles
Is Content Marketing Better Than Other Types of Marketing or Advertising?
Doctors, lawyers, and other service professionals often rely on the internet as their primary source of new customers. Your firm may have a listing on Yelp, or happy clients may help spread the word about your practice through social media channels.
You also may have invested money in paid search, such as Google Adwords, to bring potential clients to your website.
But many of these tactics rely on chance and the goodwill of other people. For example, you may have to wait for customers to provide word-of-mouth referrals or social media recommendations, or to leave a positive review on a consumer review site. Then you're still waiting and hoping that potential clients read it and then consider reaching out to your law firm.
Content marketing puts the power to control the messaging about your business in your hands. By generating high-quality content, you can:
Build trust
Share important information that will help people make smarter choices when they hire a law firm
Improve your search engine rankings to make it easier for people to find you
Inbound Marketing v. Outbound Marketing
Content marketing is a form of inbound marketing, which means you are relying on prospective clients to find you. Paid search, SMS advertising, television or YouTube commercials, and other forms of online marketing are considered "outbound," because you are delivering your message to your readers wherever they are.
Inbound marketing, on the other hand, relies on the readers, viewers, or listeners to come to you. Because of this difference, content marketing can deliver a highly receptive audience to your website. From there, you can drive them down the lead funnel with better and deeper content.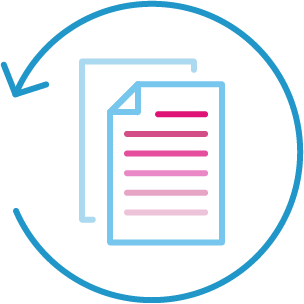 Understanding the Lead Funnel
Let's digress for a moment to explore the ubiquitous lead funnel that should be on the minds of marketers as they create any type of marketing campaign. Then we can explore how content marketing pertains to the lead funnel.
The lead funnel describes how clients go from gaining awareness of your brand to becoming clients through a series of steps. Marketers may use different names for the stages of the funnel. You can think in broad terms of people fitting into one of three categories:
Top of the funnel (just starting to gain awareness of your law firm)
Middle of the funnel (interested in learning more about your firm, evaluating their options)
Bottom of the funnel (ready to hire your firm)
How to Use the Lead Funnel in Content Marketing
Your law firm should use content marketing to attract people at every stage of the funnel. For instance, social media posts that attract attention and pique curiosity may be part of a top-of-the-funnel campaign. Those posts are designed to drive traffic to a blog post that is also high-level, to let your website visitors know a little more about your company, or to provide information about specific legal problems.
The middle-of-the-funnel content dives deeper. For instance, you could share a white paper that shows people the best ways to evaluate a law firm before they retain legal services. Your middle-of-the-funnel content can also require visitors to give their email address or phone number before they can read it. This increases your database of potential clients.
Examples of the bottom of the funnel content, distributed to customers or those who are ready to buy, could include:
User communities
Detailed information about your law firm and the services you provide
More in-depth information designed to build customer loyalty
Content Marketing Doesn't Always Have to Be About Your Company
At every stage of the sales funnel, you should combine content that promotes your company with helpful insight that doesn't share specifics about your law firm, at all.
Whether you're creating content about your company or not, the reader or viewer should always come first. Good content focuses on problems your prospective clients are facing and how you can solve them.
For instance, a top-of-the-funnel blog post that doesn't promote your company might be an article about the first steps someone should take if they're filing for divorce. Or it could be an article about how to decide what to ask for in a custody battle.
These articles do not talk about your law firm but provide simple answers to in-depth problems. It's likely these problems won't be solved by a single blog post. Once you establish that your law firm is a trusted resource, your website visitors are more likely to reach out so you can help them further.
Finding Topics to Create Content Around
Finding topics for blog posts, videos, podcasts, and webinars is easy when you put your clients and prospective clients first. Make a list of all the problems your clients face and the questions they ask most frequently. Then, seek to answer these questions with your content. It's really that easy – and that challenging.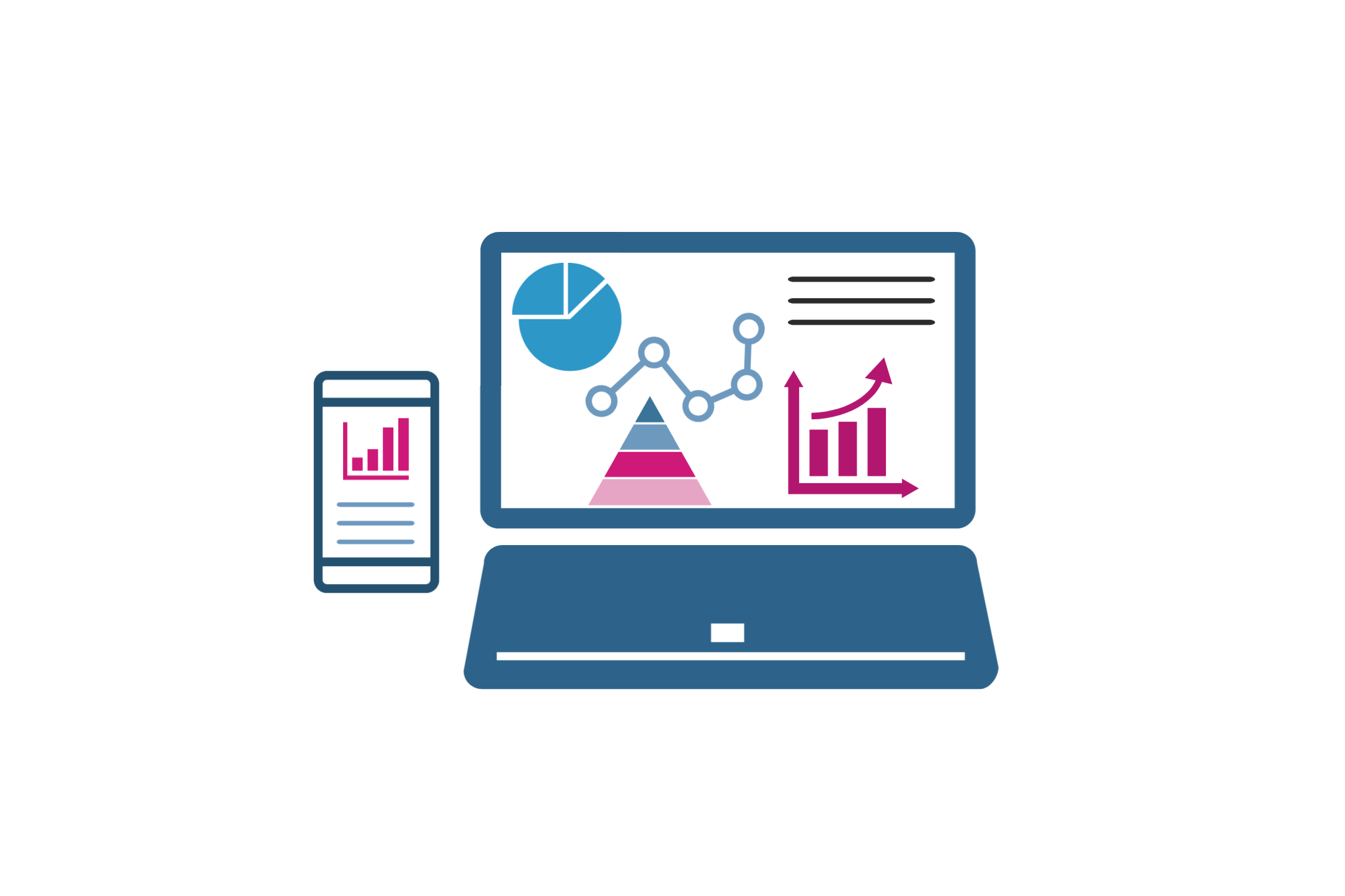 Five Elements of Good Content for Law Firms
Law firm content marketing needs a variety of elements to be successful. Whether you're producing written content, videos, or visual pieces like infographics or memes, make sure it checks all these boxes to get the best results out of your content marketing campaign.
High-quality
First, it must be high-quality. That means videos should look professionally produced, and articles should be well-written, with no typos or grammatical errors. Always make sure that the photos you choose are high-quality and that you have permission to use them. You don't want to publish photos with the watermark of a stock photo service on them.
Useful and Engaging
Second, it must be useful and substantial. Blog posts typically range from 300 words to 2,000 words and up. It's okay to create short content as long as it's engaging and informative, but law firms should also try to publish pillar content of 1,200 words or more, both for SEO benefits and to deliver value to readers.
Authoritative
In recent years, Google places a lot of weight on content created by authoritative sources. In May 2020, Google introduced an algorithm that rewarded sites showing expertise, authority, and trustworthiness. What does this mean for law firms?
The content you publish should bear the names of legal professionals in your firm or high-quality legal writers. It should be trustworthy, which means it contains verifiable and accurate information. It should also have high-quality backlinks to reputable websites.
For instance, tax attorneys or bankruptcy lawyers would want to link to the IRS.gov website, while a law firm specializing in DUIs may link to their state's DMV site or to statistics published on the National Highway Traffic Safety Commission (NHTSC) site.
Actionable
When your website visitors are finishing consuming your content, you don't want to leave them hanging. End every video or blog post with a call-to-action telling them what steps they should take next.
Search Engine Optimized
Finally, any content you publish should be search engine optimized. For articles and blog posts, this means doing some research upfront to determine the keywords, questions, and phrases people use when they are looking for a law firm like yours. Tools like the Google Keyword Planner and services like SEMRush or SEOMoz are valuable tools.
Tracking Your Content Marketing Results
Every successful content marketing campaign for your law firm should have a way to track the results. Before you begin, determine your objective.
Do you want to collect names for your mailing list through an opt-in form people must complete before reading your white paper? Are you creating bottom-of-the-funnel content that you hope results in conversions? Or did you use memes to share on social media that you hope will drive traffic to your website? Tools like Google Analytics can help you track the results of your campaign.
Should You Hire a Content Marketing Agency to Help Your Law Firm?
If you're short on time or feeling overwhelmed by all the steps necessary to create successful content marketing for your law firm, it could be time to call in the professionals.
If you have a clear idea of your marketing strategy, qualified content writers or video editors can help produce the content you need. If you aren't sure where to start, a content marketing agency can help you develop a strategy with your objectives in mind, create the content you need, and track your results.
потребительский кредит где взять


Anne is a copywriter and digital marketing specialist currently residing in the Greater Nashville area. Originally from New England, she leverages her three top talents (writing, marketing, and coffee consuming) for businesses and brands of all sizes across the globe.
Anne is a 2013 Marketing Communications/Advertising graduate from Western New England University in Springfield, MA. She credits her launch into writing to her legendary elementary school poem about pizza that wowed the judges and won the creative writing award in her school district.
When not writing or working on marketing campaigns, you can find Anne at a coffee shop, exploring somewhere new, or training in martial arts as a 3rd degree black belt.