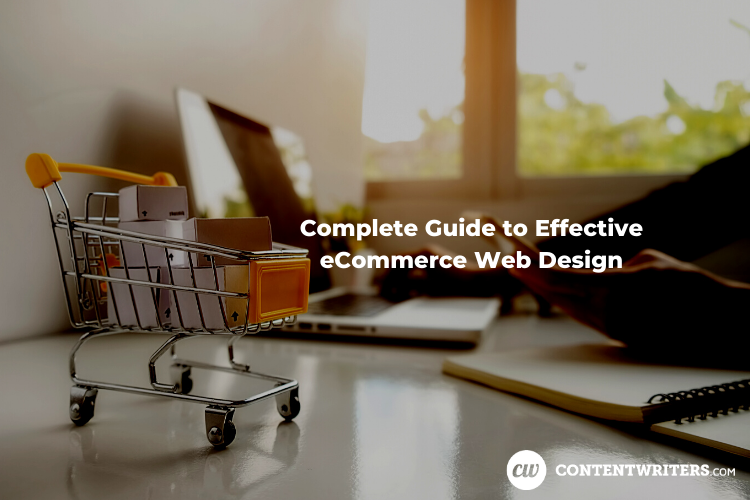 Complete Guide to Effective eCommerce Web Design
If you want to turn website visitors into customers, you need good ecommerce web design. The layout of your website should make the purchase simple, quick, and as clear as possible. Even with the best marketing strategy and high-quality content, if your website is difficult to navigate you could be losing customers.
Ideally, web design comes first, and off-site marketing comes second. That's because whether you're using digital advertisements or paying an influencer to improve your brand reach, you could be wasting cash if visitors can't find what they're looking for when they arrive on your site. An effective ecommerce web design considers everything from product images to color choices to create an easy-to-navigate shopping experience.
Understanding eCommerce Customers
Total global ecommerce sales for 2020 are expected to top $3.9 trillion. For the nearly 24 million ecommerce websites in existence, that's more than a 15 percent increase from 2019. Further, Nasdaq predicts that by 2040, 95 percent of all purchases will be made through ecommerce.
With that type of shopping takeover, ecommerce owners need to understand the dynamics of today's online shopper and craft a website that is tailored for their target consumer.
Successful ecommerce website design relies heavily on a fast-loading site and a trustworthy checkout process. Considering trends in the ecommerce industry, here are some basic website design tips to improve your conversion rate.

Discovery, Design, and Development
Building an ecommerce website typically involves a three-part process: discovery, design, and development. Below, we'll walk through each part of this process one at a time.
eCommerce Website Discovery
The discovery phase of building an ecommerce website takes a look at your business needs and the solutions available to meet them. To understand your business needs, you must first understand your audience. You need to identify your target consumer: their likes, dislikes, buying habits, and how they identify with your brand. You'll identify the features your website should offer and describe the User Experience (UX) on each main page.
1. Use Simple Website Design
A Google study finds your users will judge your site as beautiful or not within 1/50th to 1/20th of a second. Websites described as "visually complex" are consistently rated as less beautiful than simpler site designs. Not only are simple site designs considered more attractive, but users also rate minimalist sites as more trustworthy.
2. Quality Photos
One of the inherent challenges of ecommerce is that the customer can't see or touch the item they're purchasing. Quality product photos will make a difference in whether consumers complete a purchase. Three-fourths of online shoppers rely on product photos when deciding on a potential purchase, so use professional photography, and don't over edit. Consumers expect to receive the item they see online.
3. Post Clear Pricing
One of the top reasons behind cart abandonment is "high extra costs." Avoid putting your customers into this situation by listing the product price, associated fees (like engraving, personalization, color change, etc.), and shipping fees in a direct way. Your customers won't stick around for unexpected costs tacked on during the checkout phase.
eCommerce Website Design
The design phase of building your site involves creating visual replicas for each of your site's pages. Lay out how you want the pages to look when developed for the live site. Remember to keep your content simple and well organized.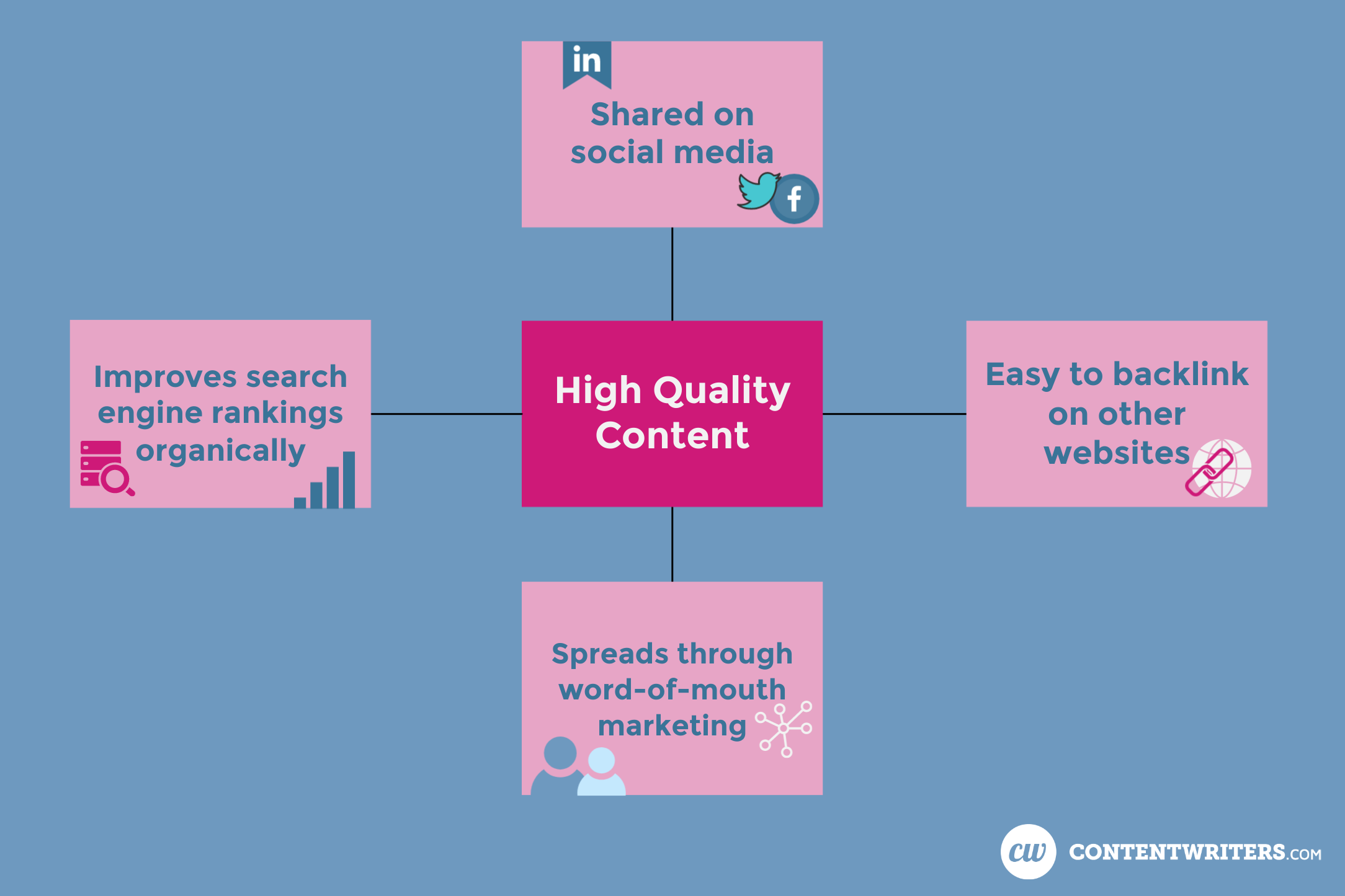 4. Create A Specific Call To Action (CTA)
Your ecommerce site should be filled with SEO optimized content, but it shouldn't distract from generating sales. Your brand's blog, "about" section, or page that describes your non-profit support should be separate from shopping pages. You want a specific, easy-to-follow CTA. Creating pages that are filled with too much content may distract consumers from a purchase, and it may also affect how much they trust the site.
5. Make Text Easy To Read
You want to keep the typography simple and text size large enough for even your mobile users to read easily. The body text on your website should be 14 to 16 pixels for the best clarity. Headers can be 18 to 20 pixels for clear breaks and topic clarification.
6. Too Much Color Is Confusing
Colors on ecommerce websites are used to evoke different emotions. For example, blue is most closely tied to stability, trust, cleanliness, and confidence. Shades of red can spark a sense of energy and courage, while yellow is the color of cheerfulness.


How you use color on your website matters. It's best to stick with three core colors: you can use your brand color and two variations of the shade to give a uniform appearance. You'll also want to create a strong contrast between the website background color and text color to make your content easy to read.
eCommerce Website Development
The final phase of building your ecommerce website is the development phase. During the development of the live site, you want to ensure that customers can reach you on all platforms and feel secure when completing a purchase on your website.
7. Provide Safe, Hassle-Free Checkout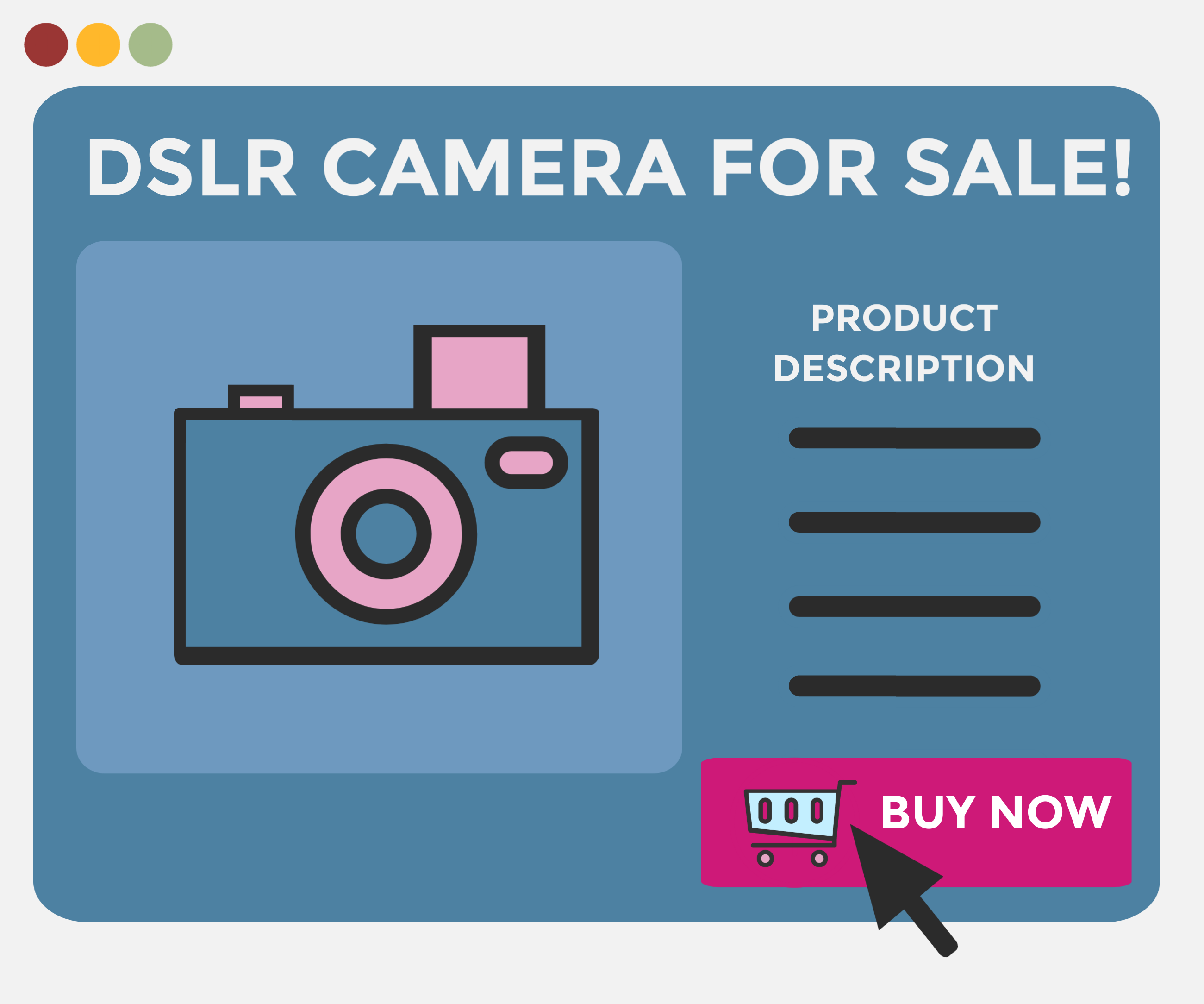 The checkout process is where the majority of ecommerce customers drop off the site. In some cases, it's because the consumer changed their mind, but the majority of abandoned carts can be attributed to a complex, misleading, unclear, or a poorly secured checkout system. Research reveals that of the online shoppers who abandon carts, 55 percent do so because of unexpected costs like shipping, taxes, and fees. Another 34 percent desert their carts because there's no guest checkout option. A complicated checkout process and an unclear order total round out the top four reasons for virtual cart abandonment.
You can design your website to combat cart abandonment by allowing consumers to check out without creating an account. It's also a good move to offer a status bar throughout the checkout process, telling the customer how many more steps they have before the checkout is complete. Keep your checkout process between two and three steps for the best results.
Finally, consider multiple payment outlets for your customers. While the majority of online shoppers will use a credit card to complete the transaction, many users prefer the PayPal checkout process and other-one touch systems, such as Apple Pay.
8. Create a Mobile Responsive Site
Seventy-nine percent of smartphone users have made a purchase online using their mobile device in the last 6 months. If your ecommerce site isn't designed with mobile browsing in mind, you'll lose customers immediately. In 2021, 53.9 percent of all retail e-commerce is expected to be generated via mobile shopping. Without a mobile responsive ecommerce site, you're losing potential revenue and sending your consumers to the competition! That's a win win for the competition! Forty percent of users have gone to a competitor's website after a poor mobile experience. If you want the best results from your ecommerce website design, make sure you're able to handle mobile requests.
9. Incorporate Artificial Intelligence (AI)
eCommerce chatbots are growing in popularity. According to estimates, more than 67 percent of consumers worldwide have used a chatbot for customer support in the past year. Projections show around 85 percent of all customer interactions will be handled without a human agent by 2020.
Even if you're determined to create a personal approach for your target audience, it's important to know that 4 out of every 10 customers say they don't care if it's a chatbot or real human that assists them, as long as they get the answer they need. Around 50 percent of people say they'd purchase something from a website's chatbot using conversational marketing. Chatbots offer the convenience of customer service 24/7 without the challenge of overhead costs and business hours. Include AI where it's beneficial on your site.
Wrap Up
If you want to create an effective ecommerce web design, always keep your target audience in mind as the first priority. The UX is the element that powers ecommerce success. When consumers can navigate your site easily, find products with high-quality clear images, and check out without a complicated process, you'll drive the conversion rate up and increase revenue.
Create a trustworthy, efficient ecommerce website with our tips designed to help you improve the three phases of site building. When you keep your target audience in mind and simplify the shopping and checkout process, you'll begin to build loyal customers. eCommerce is quickly becoming the future of retail, and with a well-designed ecommerce website, you'll be at the forefront of the growth.


Storyteller. Beer lover. Toddler interpreter. Not necessarily in that order, depending on the day. JoAnna B. has written for real estate firms in six states, can make reading about digital marketing enjoyable, and, above all, wants to tell a good story with quality content. Her style is filled with dry humor, real-life examples and a little bit of everything in between.