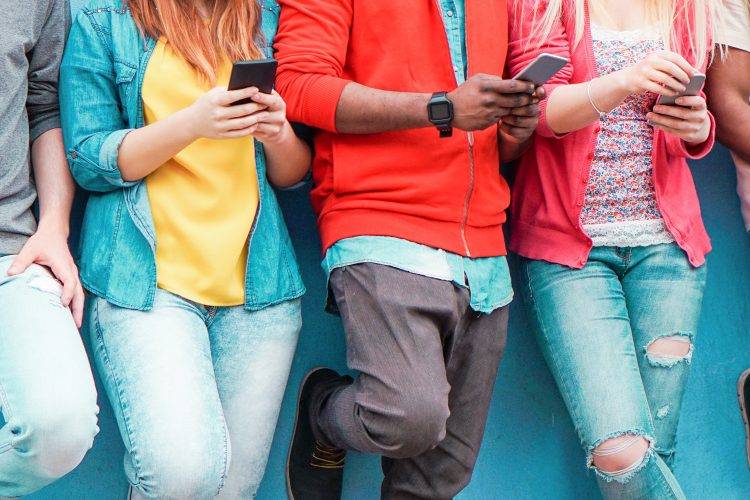 Can't Ignore Content Marketing Trends for 2019
By now, it's well understood that content and content marketing is central to any successful marketing strategy. Content marketing has become one of the most effective means for connecting consumers to brands and opening their hearts and minds to products and services that align with their values and needs.
Way back in 2008, Seth Godin remarked, "Content marketing is the only marketing left." Over a decade later, Seth Godin is still right. With research by eMarketer showing that nine in 10 B2B companies in the U.S. are participating in content marketing, it's become clear that the field is also getting congested. It's no longer enough to create and publish content. Strategy, quality, focus, and deliberation is necessary to stand out in this quite saturated landscape.
By learning what's leading content marketing trends in 2019, you can stand out from the pack:
Most brands monitor their social media, but do they listen and listen deeply? While monitoring involves searching for and collecting data, listening is more about picking up on threads and exploring what people are saying and thinking so you can refine, improve, and deepen the relationship between consumer and brand.
When content marketing is so saturated, it behooves content marketers to study and interpret consumer conversations so our future messages speak even more directly to their sentiments, mood, and desires. Social listening can provide insightful market knowledge on your brand, competitors, and industry on topics like expectations on customer service, in-demand products/brands, and useful research.
Free tools provide notifications when a search term appears online. Paid social media listening tools also provide add-ons like hashtag tracking, sentiment, engagement, and even competitor espionage.
Authenticity has been a buzzword in content marketing for many years. With Gen X and Millennials as leading social media audiences, authenticity has become more important than ever. People's fatigue and distrust of paid and owned advertising continue to be a marketing challenge. With the growth of clickbait, confusing free trials, and other tricky marketing tactics, consumers are highly attracted to brands who are unafraid to show their personalities, values, and products in a direct way. Examples of how brands show their authenticity include behind-the-scenes content, giving employees the ability to create and post content, and by simply living a brand's values.
Ben and Jerry's release of their new flavor 'Pecan Resist' as part of their 'lick injustice' campaign is one example in the brand's long history of proclaiming their values.
Zappos' authenticity is based on how its CEO Tony Hsieh built the company's culture around tenets such as 'Deliver wow through service' and 'Create fun and a little weirdness.' Their blog, Beyond the Box, shows lots of images of employees having fun and giving back to communities.
Authentic brands are perceived by the public as more reliable and real. According to Stackla's Consumer Content Report, the majority of consumers believe that less than half of all brands create content that resonates as authentic. This leaves tremendous opportunity for brands with a mission or point of view to rise above the uproar.
The fact that video is still growing as a content marketing medium is no surprise, but what might be surprising to learn is that it is the best performing content for engagement across every industry and geography. Short-form video (under two minutes) is one of two video categories gaining steam for 2019. It's perfect for the short attention spans of social media users. It's also more compatible with the growth in mobile use. Short-form content of any kind is more easily consumed on mobile than long-form content. The rise of Snapchat's 10-second video and Instagram's videos exemplify this. YouTube even has a six-second video form called 'Bumper.'
Cisco research advises that by 2020, 77 percent of U.S. mobile traffic will be video, up from 55 percent in 2015. This is thanks to the ease of consumer access to high-end mobile devices.
For those interested in short-form videos, think of them as elevator pitches. Every moment has to count. And surprisingly, a little rough around the edges is good. It supports your brand's authenticity. Show real-time content. Use them to tease out new products or introduce an event.
Live stream video is the second video subcategory on the rise. It makes perfect sense when your brand is out there in the world. If you're at a trade show or traveling, showing something spontaneous works well. Live-stream video creates a tighter and immediate connection.
A few video facts from influencer marketing brand Izea:
83 percent of viewers will share a video they like with friends
The word 'video' used in an email subject line is more likely to be opened
65 percent of viewers are likely to purchase after watching a video about a product
So keep those videos coming, content marketers.
When defining an effective influencer, the usual characteristics include a known personality with millions of followers and a lifestyle many would envy. Pursuing these kinds of influencers takes time and could be quite costly.
Micro-influencers, often overlooked, are much more accessible. There are a multitude of individuals on social media with expertise and an above-average number of followers in niche areas. If they possess an authentic and deep relationship with followers, these are individuals who have the potential to generate significant interest in brands. Just think about leaders in your own region and industry. An employee or customer might even turn out to be an effective brand advocate. A micro-influencer might be able to introduce your brand in social media networks you may not participate in. Is there someone who fits the bill with a successful podcast?
The reason these micro-influencers are effective is that they've built strong connections with their followers by sharing their passion for social media. It's that strong connection that can bring brands a higher engagement rate than celebrity influencers with huge followings.
The surge in mobile use and the introduction of devices such as Amazon's Echo has generated a whole new way of searching for answers – just by speaking. Content marketers need to think about how they will plan and optimize keywords for voice in addition to typing them because people speak differently than they type. The way this changes search is significant. Marketers will want to consider natural language integration and long-tail keywords to evolve along with this surging trend. Voice search is 35 percent more popular now than when it was first introduced a decade ago.  
Taking a stand on emerging social trends is a high priority for Gen Z and Millenials. These two best-educated generations are more diverse and open to change. They care about social issues and the environment and are willing to support companies that stand for a purpose. They are also willing to boycott those brands whose values are not aligned with theirs. Accenture Research discovered that 62 percent of consumers actually want companies to take a stand on social, cultural, environmental, and political issues.
The report reveals that consumers are overwhelmingly attracted to brands that are using quality ingredients, are good employers, and are focused on improving the environment. The 2018 Cone/Porter Novelli Purpose Study cites that "78 percent of Americans believe companies must do more than just make money: they must positively impact society as well."
Your brand need not make a global impact to benefit from adopting a purpose. Small companies, even solopreneurs, can take advantage of this trend by choosing a local cause and filling a public need in addition to a business mission. Tap into your own community's
challenges and make your brand's presence known in the community as one working toward local social or environmental solutions.
Social media has been incredibly effective at creating online friendships and affinities. Now, it's turning its sights on making friends into customers with social commerce. The ability to engage users in an ecommerce transaction right on the social media network they're using is a logical next step in the evolution of social. It streamlines the buying process for customers while increasing the efficiency of advertising for brands. It's a win-win tactic that will inevitably become more prevalent.
Many social media platforms are working to find their own approach to social shopping with features like Facebook's 'Buy Now' button.
Snapchat recently partnered with Air Jordan where users within a local radius of where the NBA All-Star game was being played were issued a special Snapcode to an exclusive sale of a special edition shoe.
Third-party apps are popping up like Soldsie, working in tandem with Facebook and Instagram in which users can make a purchase by simply commenting on a post with the word 'sold.' Once a user posts the comment, the app takes care of the transaction and emails an invoice to complete and confirm the order.
As long as content marketing remains the go-to strategy for brands, social networks and technologies will continue to evolve and grow. And these are only a few of the trends that will build in the coming year. What this means for content marketers is that there will continue to be new ideas to explore and new tactics to implement. Not all of them represent wholly new directions, but shifts that give clues on how to better use the content created and published.


Deborah was the kid who would rather write book reports and essays than play ball during recess. Although she didn't score many points with her peers, it did lead to her career creating content for TV, radio, print and new media for companies as varied as Dooney& Bourke, Panera Breads, Visa, SUNY Ulster and Hudson Valley Federal Savings Bank.
She is also a principal of small packages – a digital design company, and past partner/marketing director of whatis.com, the world's foremost reference on information technology. And, her love of food enabled her to become a contributing editor of both Gourmet Retailer and Food Distribution Magazines.
Deborah has a bachelor degree in fine art from the Hartford Art School, University of Hartford and a masters in higher education administration from Stony Brook University. When she's not writing, her love of quilting, furry animals, friends, and family sustains her.