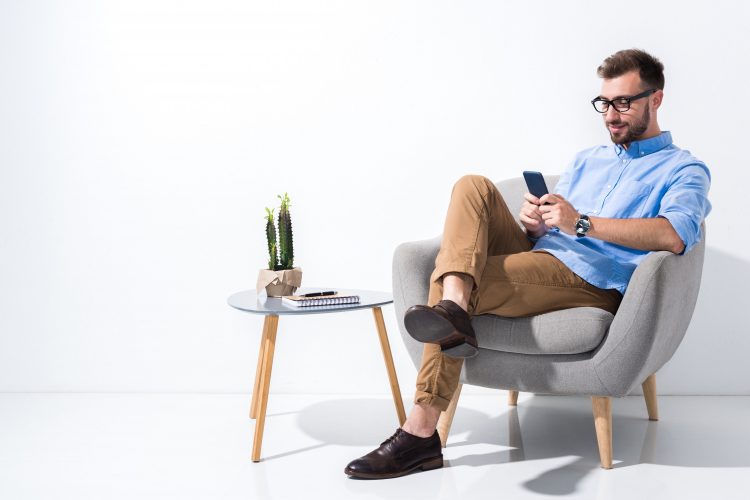 Can I Really Run a Business from My Smartphone?
Launching a startup can be a lot like taking the first steps into adulthood—you're low on cash, high on ambition, and looking for hacks that can make life a little easier. Part of sifting through how to start a business is knowing how to do it without a huge budget. In fact, you likely already have the single most important tool you need to run a business—your smartphone.
It's predicted that 2.5 billion people will use smartphones in 2019, with 62% of digital media time spent on a phone or a tablet. If you're designing a business for people on the go, why can't you run a business on the go? Your smartphone can do way more than send a Snap or give you directions. These 5 mobile apps will help you run a business from your phone.
Asana
Keep your team and tasks on track with an online organization and management tool like Asana. The platform has a website as well as a mobile application that allows you to create to-do lists, assign particular tasks to different team members and layout the tasks of a project so you set a reasonable deadline and avoid complications throughout the timeline. Customize your app with a list or board layout and avoid progress meetings by having everyone enter updates within the Asana platform.
FreshBooks
The great thing about FreshBooks is you don't have to have an accounting degree to understand how to budget. Use this app to keep track of expenditures and revenue. Even if spreadsheets trip you up, this app makes spending your marketing money (and tracking your revenue) easier. The dashboard is simple and the icons help you understand how to use each feature.
Google's G Suite
Google's G Suite will help you grow your business with tools that bring a remote team together, like live video conferencing, real-time collaboration on documents and spreadsheets, and ample cloud space to host your work. Use the G Suite to create a professional email address, build a content calendar, and share projects with clients.
Hootsuite
Social media is a necessary piece of your business. With 71% of consumers saying they'll recommend a brand with which they've had a positive experience on social media, you need an app that helps you engage with your fans and followers even when you're not at your desk. The Hootsuite application allows access to more than 35 social media channels, including Facebook, Twitter, LinkedIn, Google+, and your WordPress blog. Post status updates, read responses, view your social statistics, and much more with this app.
Slack
The Slack app is another project management tool worth the download. Slack integrates well with Asana, so you can use the best features of both without having to choose only one. Use Slack for team communication, setting reminders, new employee onboarding, and sharing documents.
We're always on the go! You don't have to have a dedicated office space or 10 different pieces of office equipment to effectively run a business. When you need to make changes to a marketing email, engage with a client, or get info to your team, you just need your smartphone. The Apple App Store is stuffed full of more than 2 million mobile apps, so choosing the ones that make managing your business easier will allow you to expand your reach, even on the go.