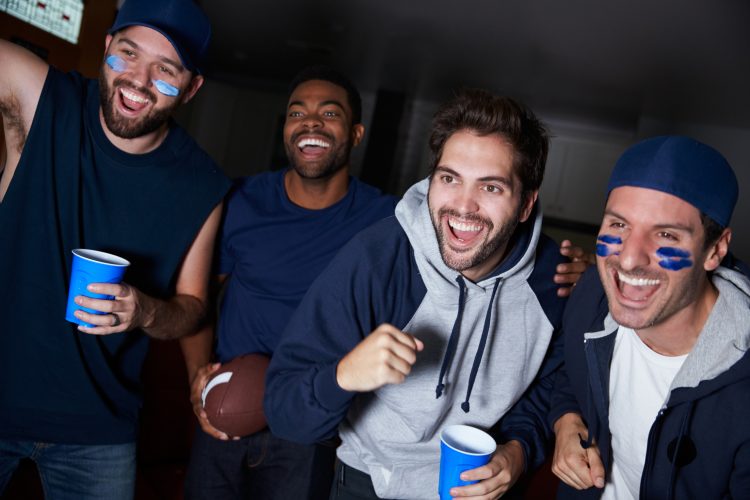 Buyer Personas in Sports Marketing
An effective marketing campaign, in any industry, requires laser focus on the targeted audience. The sports marketing industry is interesting because anybody off the street will profess to know exactly who the target audience is and why they're reading ads and buying products: They're fans.
However, according to John Brody, a renowned sports marketer, that isn't all the audience wants.
"I discovered that sports fills a deeper emotional need for communal experiences – of delivering hope, anticipation, excitement and shared memories," he said.
So how does a content writer manifest that emotional connection across different demographics and lifestyles? According to Sports Business Daily and a Team Epic fan survey, here are some of the most salient audience segmentations.
Couch Curmudgeons
These are basically old people who watch games from home. These buyers tend to be the least engaged and the least willing to interact with salespeople.
Picture your uncle who never played sports and is more into politics than reading up on the latest trade deadline information.
Alumni
This group includes anyone who flies a college flag outside of his or her house. It predominantly consists of wealthy, older gentlemen who are heavily invested in watching and interacting with college sports. They're fantastic consumers of sports products because they have the ability and the desire to buy.
Picture the uncle who's always sporting a polo shirt or cap with his alma mater's logo and hosts lavish barbeques on game day.
Super Jocks
These guys are the gold mine. Second only to alumni members with respect to median income, super jocks are younger male consumers who, put simply, eat, sleep, and breathe sports.  It's pretty easy to sell to super jocks – they're active, highly social, and spend a ton of money on tickets to sporting events.
Picture your younger brother who tailgates every weekend, and, yes, he's the guy who paints his chest to be on TV.
Receptive and Limited
This group includes older consumers with relatively low income. They can be male or female. These are your NASCAR fans, and while they're surprisingly open to sports marketers, their lower income level makes them a less attractive target.
Picture your cousin who has a Dale Earnhardt decal on his 1975 Chevy truck and watches the Daytona 500 from start to finish – and not just for the crashes.
Fitness Edge
This segment consists of physically fit female consumers who are active on social media. They're likely to follow professional sports rather than college, and they have a penchant for the Olympics. The Fitness Edge consumer is relatively open to interaction with salespeople but is highly selective about how she does so. This group presents an interesting opportunity given the overindexing on social media platforms, which are potentially a great way to spread your marketing message further with less investment.
Picture your friend who goes to spin class every day after work and participates in marathons and Tough Mudder competitions on the weekend. She shares fitspo memes on Facebook.


Brian lives in New York City with his wife, infant son, and pit bull / beagle mix. He has an MBA from the University of Chicago Booth School of Business, works in the beer industry, and can't stop writing. In addition to numerous published blog posts, he also penned the quick-reading ebook Mindfulness at Work: A Book About Zen and Sometimes John Wooden.