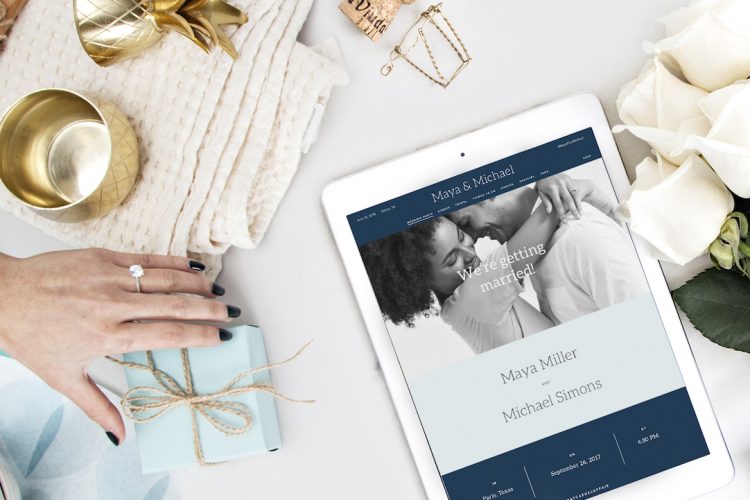 Brand Spotlight: Zola
It's often said there's no room for complacency in business. When the e-commerce wedding registry startup Zola wanted to expand, founder Shan-Lyn Ma took advantage of the power of a certain four-letter word to achieve this goal – free.
Zola's digital platform is designed to allow couples to streamline the wedding registry process in a way that's fun and convenient. The company got to a point where they had steady revenue and decent online visibility (over 100,000 couples have used the site since its 2013 debut).
However, when Ma's goals for the company included brand expansion, she needed a creative way to capture the attention of millennials, her target audience. What she did was take a cue from Google that's become a big part of the Zola brand story, as discussed here, and the company's ultimate success and expansion.
Adopting a Millennial-Friendly Business Model
A former Chloe + Isabel Chief Product Officer and Yahoo! Senior Product Marketing Manager, Ma created a brand made for younger, modern couples who appreciate convenience. The company's website also targets millennials with an all-in-one registry management system.
It includes a selection of more than 200 name brand products plus the ability to add additional items found in physical stores by scanning the bar code with Zola's smartphone app. Registered couples can also design and personalize their registry page by uploading their own photos. Guests can even virtually exchange gifts.
Zola's success is also based on a solid understanding of millennial habits when it comes to marriage. For instance, many younger couples today are living together before tying the knot. Plus, they basically manage everything through mobile devices.
Delivering Content via the Right Mobile Platform
With mobile content distribution, it's common for many brands to provide both Apple and Android versions of their app. But this isn't always a sensible thing to do for businesses, especially startups looking to maximize their marketing budget.
When asked about the preference for iOS, Ma told Forbes, "We built an iPhone app because we saw a lot of our mobile web users were visiting via iPhone devices." She also notes that her company doesn't get much traffic from Android devices right now, although she is willing to consider Android if circumstances change.
It's decisions like this that illustrate the importance of diving into stats to see how people are interacting with a business. The same thing is true with social media. Just because "everybody" uses Facebook, for instance, doesn't mean it's the right platform for every brand.
Brand Expansion Google Style
By 2016, Zola was doing fairly well. The enterprising startup had established a solid reputation as the go-to wedding registry for young couples. But Ma and her team wanted to expand their brand even more.
The company makes a profit by taking a 40 percent cut of gifts purchased via its marketplace, plus a smaller slice of the pie when gifts are purchased through affiliates.
What Ma decided to do was take a risk and follow the Google model of providing access to free tools to help couples to get started. Freebies are instantly appealing for potential customers. But it was still a risky move for a startup to make.
What Zola came up with was a bunch of tools that could handle many of the smaller details associated with wedding planning for millennials. The company's free tools can take care of to-do list tasks such as RSVP tracking and getting the meal preferences of guests.
Fine-Tuning an Already Successful Business Model
The company's new business model meant taking on new competitors, namely ones like The Knot and Wedding Wire. But Zola one-upped these new competitors by fully integrating the new tools with the registry side of the business.
What this has done is create a one-stop digital wedding planning source for young couples. Ma also points out that the company's free tools and affordable registry options can result in savings of thousands of dollars. This is especially true when you consider what comparable services would cost if provided by a traditional wedding planner.
Ultimately, it was a smart content marketing strategy that helped Zola succeed with brand expansion efforts. The company used paid listings that simply stated: "Zola Weddings: Free Suite of Wedding Planning Tools."
And the results? Zola's customer base has expanded to more than 300,000 satisfied couples, and the company's revenue topped $100 million for the first time in 2017. Now, this is definitely the kind of happily ever after most startups prefer to enjoy.


Ken is a freelance writer currently living in the Pittsburgh area of Pennsylvania. Born in California, his fondness for writing dates back to elementary school writing contests and led to positions on both high school and college newspapers. He earned a degree in Journalism and Communications from Point Park University and did work in data entry after college before transitioning to a full-time career as a freelance writer. While his areas of expertise are marketing and health-related content, Ken is a versatile writer and enjoys exploring and researching a variety of topics. When not busy knocking out articles, he likes to spend time with friends, go for walks, and discover new and exciting things about the world around him.