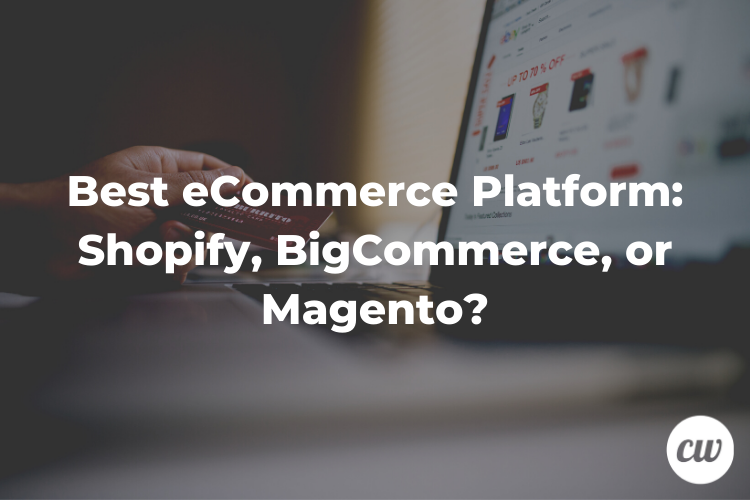 Best eCommerce Platform: Shopify, BigCommerce, or Magento?
An e-commerce platform is a software application that frames the look, speed, and functionality of your online store. It manages marketing, sales, and operations. You can use it to sell through multiple channels online and in person, all while tracking stock and receipts through a centralized system.
Stability and longevity are important when choosing an e-commerce platform. If a company decides to stop offering its service, you may need to transfer your entire website in a hurry!
Shopify, BigCommerce, and Magento are three of the biggest names in e-commerce platforms. Each has powerful features to promote and propel your business.
Whether you sell physical products, digital products, or run a drop-shipping business, partnering with the right e-commerce platform is an important first step. Here, we compare and contrast the features so you can determine the best fit for your business.

Ideal For: Small to medium businesses with minimum product variations.
Biggest Advantage: Easy to use and quick to get started. The Shopify Lite plan costs only $9 a month and allows you to sell through multiple channels.
Biggest Disadvantage: No gift card option with the Lite plan. Products with many customization options or variations are challenging to set up.
Clean and Clear Interface
Shopify's user-friendly interface helps storeowners start selling quickly. An inclusive software as a service (SaaS) cloud-based platform, you pay a monthly fee for the software and they handle the back-end.
Launching a basic Shopify store doesn't require technical expertise. One of the main ideas behind Shopify is that users can create an attractive and fully functional store without a design agency or web developer. For those with programming skills or specific requirements, Shopify allows you to edit both HTML and CSS.
Shopify takes care of updates, security, and guaranteed uptime. You set up your store and are free to focus on your business.
Shopify Lite
If you have a website or blog or primarily intend to sell through social media, the Shopify Lite plan allows unlimited sales for only $9 per month.
The Shopify Lite plan doesn't include a standalone store on Shopify. It does allow you to:
Integrate Shopify e-commerce functionality into Squarespace, WordPress, Tumblr, or any website or blog.
Track orders and their fulfillment status.
Sell via your Facebook page.
Offer Messenger chat support on your Facebook page and website.
Accept credit cards at any physical location while managing inventory through Shopify.
The Lite plan includes Shopify's abandoned cart feature, making it the lowest price plan to include this powerful tool.
Abandoned Cart Recovery with Every Plan
Abandoned cart recovery helps you sell products to people who went most of the way through a transaction only to change their mind at the last moment.
In Shopify, the abandoned cart recovery tool allows you to either:
View a list of people who've abandoned their carts and manually send them an email.
Instruct Shopify to automatically email visitors who abandoned their carts. The email contains a link to their cart on your store.
Shopify includes this feature with the Lite plan, which puts it ahead of competitors. The BigCommerce abandoned cart recovery tool allows you to send three autoresponder emails instead of one, but the feature isn't offered until the Plus plan at $79.95 a month.
Light-Weight and Customizable
Shopify keeps things light and fast. Rather than including features not everyone needs, Shopify is a basic framework augmented by a vast selection of apps.
The Shopify app store adds a treasure trove of functionality to your shop. You can add:
Reviews
Loyalty programs
Customer wish lists
Additional analytics
Label and packing-slip printer
Accounting software integrations
Shipping programs
Social media sites
So much more
About half of the Shopify apps are free while others are available for purchase.
Fast & Mobile-Ready
You have about fifteen seconds to grab a user's attention before they move to another website. If your e-commerce site takes even three or four seconds to load you can lose a buyer's attention… and their business.
Shopify handles speed & security efficiently and effectively. Templates are optimized for mobile shoppers. Shopify provides 100 percent SSL, keeps its sites fast, and at the same time integrates with payment providers well so that customers aren't stuck waiting for the page to load.

Ideal For: Fast-growing businesses with any number of product variations.
Biggest Advantage: Extreme scalability. Multi-Currency functionality with all plans.
Biggest Disadvantage: Fewer theme templates. Some features can be complex.
A Versatile E-commerce Solution
Like Shopify, BigCommerce is a SaaS cloud-based platform. You pay a monthly fee for the software and they take care of the back-end technical details. Also like Shopify, BigCommerce is designed to be easy-to-use and manageable even with no technical expertise.
BigCommerce offers very competitive features – including a built-in customer relationship marketing system (CRM). From orders to inventory to marketing tools and analytics, everything is optimized for the fast-growing business. You can stock hundreds or thousands of products in the database.
Unlike Shopify, which limits product variations unless you employ a work-around, BigCommerce customers have flexibility with customization options. For example, selling dog collars that vary by color, size, clasp, and material is simpler to set up in BigCommerce.
No Additional Fees for Transactions
With plans starting at $29.95 per month, BigCommerce doesn't charge a per-transaction fee in addition to their monthly fees. Instead of offering their own payment gateway, you connect to your choice of 65 pre-integrated payment solutions. However, you do pay credit card transaction fees through the gateway you select. The average charge is about 2.2 percent plus 30 cents.
It is worth examining the fees involved with any payment gateway providers you consider. Depending on what you sell and how much of it, a small percentage in their cost can result in a notable difference in your profit.
Selling in Multiple Currencies
BigCommerce stands out for its out-of-the-box multicurrency solution. If you're selling in multiple countries, it's a good idea to allow buyers to select their currency or – even better – automatically detect a user's currency.
Though you can add this feature to any Shopify plan, it isn't included as an automatic feature unless you use the Shopify payment gateway or the enterprise-level plan. With BigCommerce the multiple currencies option is included with every plan.
A Selection of Sales Channels
BigCommerce integrates with Amazon and eBay. It has social selling capabilities so you can sell through Facebook. You can also manage inventory and sales made at a physical location like a store or expo.
As with Shopify, BigCommerce allows you to install a Buy Button in any email or blog. Mailchimp users can integrate their service with BigCommerce. Shopify integrates with other popular email providers, including AWeber, but not with the chimp.
Automated Image Optimization
Correctly sized images load fast and improve page speed. This provides an advantage for both customers and SEO ranking.
With Shopify, the user is responsible for sizing each image before uploading or adding an app like Crush Pics to do it automatically. With BigCommerce, the included Akamai Image Manager optimizes images for you.

Ideal For: Enterprise stores that want high levels of customization.
Biggest Advantage: Can be extremely SEO friendly.
Biggest Disadvantage: Requires specialized developers and can be costly.
Unparalleled Power and Potential
Magento is different from Shopify and BigCommerce in one important way; it is an open-source e-commerce platform and not SaaS. Users choose between the free and enterprise editions. Users of the Magento Enterprise Edition pay a licensing fee.
Although it comes with an intuitive page editor that doesn't require technical knowledge, Magento is a complex platform. To grow your business with Magento requires developers on staff or an ongoing relationship with a specialized development company.
Magento is more scalable, customizable, and SEO-friendly than platforms like Shopify or BigCommerce, but you pay for the extra power. The hosting power and space required to run a website with thousands of products can be expensive.
High-Ranking for SEO
Magento has solved many of the optimization issues that people typically experience when owning an e-commerce website. The platform can efficiently manage duplicate content, landing pages, website traffic, page indexing, and more. This makes your website run smoothly and ranks better with search engines
Optimizing product pages and descriptions are simple. Magento generates SEO-friendly URLs and meta descriptions, saving you the step of creating them yourself.
Advanced Search Filtration
Magento allows users to search by variables such as product tags, viewed products, product reviews, and recently compared. Dynamic search features filter products to improve results.
Magento makes it easy to organize your site by configuring your product categories and features. With Magento, the only limit to the number of products you carry is the size of your hosting plan.
With Magento's customer segmentation options, you can provide personalized and relevant content based on a user's cart and buying history. The software can suggest related items so it serves as a member of your sales team.
A one-page checkout option decreases cart abandonment.
Customize From Scratch or Use Templates and Plugins
Magento is an open-source platform like WordPress. Developers can customize everything from the look of your site to the coupons and upsells a customer sees when they visit.
To get started with a smaller store there are a few design themes. You don't need to invent everything from scratch since plugins provide additional functionality. They provide solutions for accounting, payment processing, shipping, and more. Many plugins are free.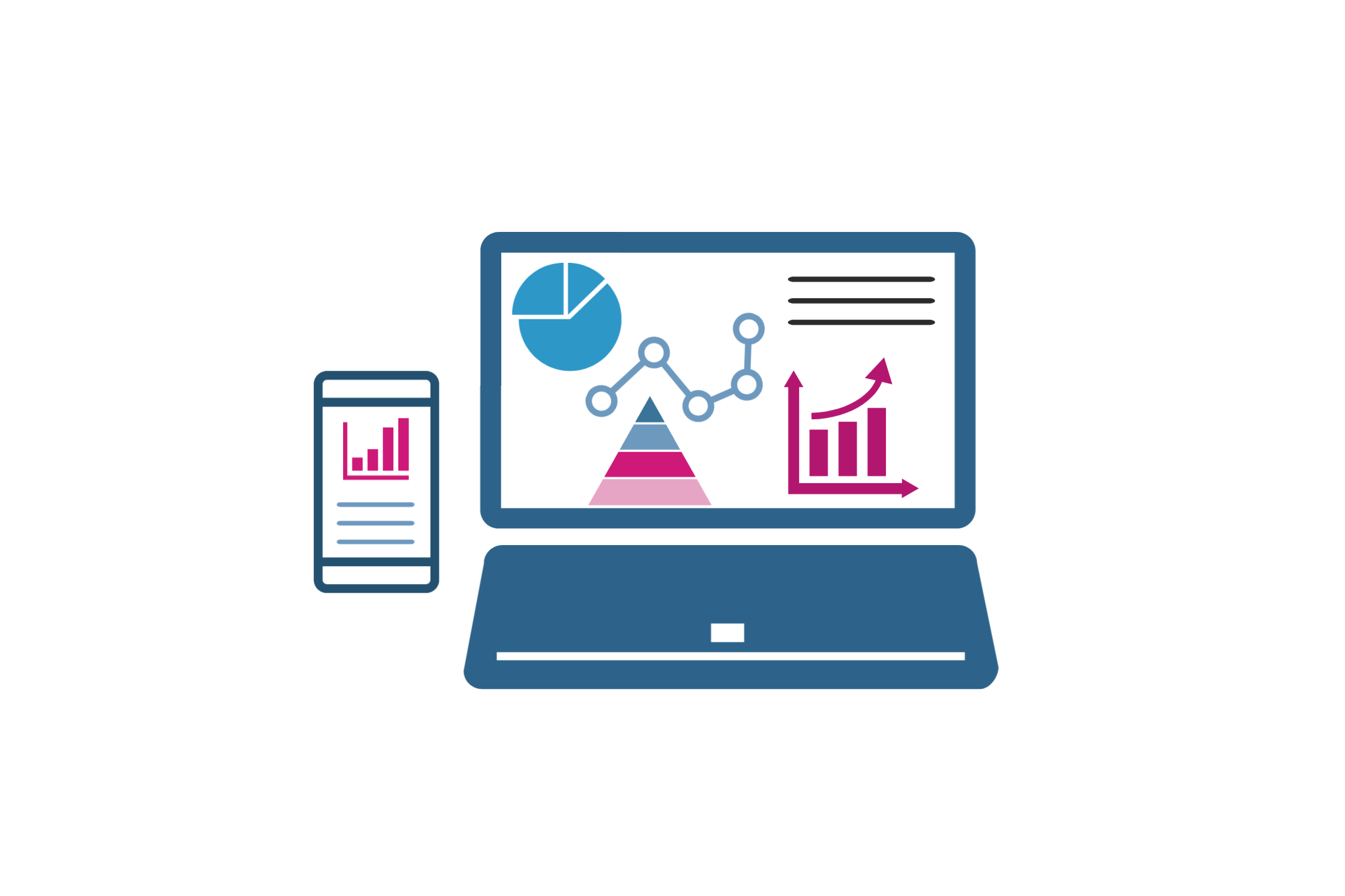 The Best Platform for Your Business
Twenty years ago, a business wanting to sell online had to build a website or hire a designer. Today, thanks to the hard work of these e-commerce companies, you can add payment processing to your website with a few clicks.
Even so, selecting your e-commerce platform is an important decision. From design psychology to analytics and reporting, a lot goes into a successful e-commerce website. The best platform to support your e-commerce website depends on your tech level, the size of your business, and the amount of customization needed.
To sell right now through your website, email, Facebook, and other social channels, Shopify Lite is impossible to beat at $9 a month.
If you're a fast-growing store already selling in multiple countries, BigCommerce might be a better fit.
If you're coming to e-commerce with a team or with technical expertise and want a customizable website able to handle any level of traffic, Magento is the answer.
No matter which solution you choose, the next step is driving traffic to your e-commerce business. Optimized content that answers buyer's questions helps you rank with the search engines. It also builds trust and loyalty with your customers.
Providing unique content at scale, ContentWriters hand-selects each writer for their expertise in your business.


Joan Weisman's strong research skills, SEO knowledge, adaptability of style and voice, and passion for staying current make her an asset for freelance web content, SEO, and copywriting.