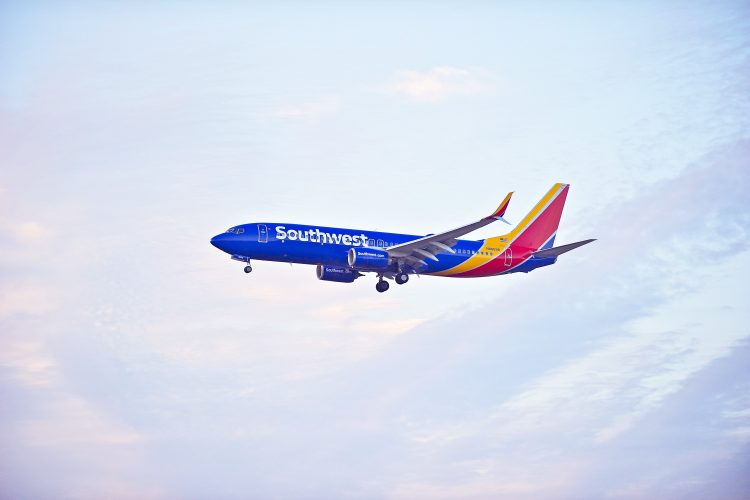 Behind the Business – Southwest Airlines
Southwest Airlines has established itself as a leader in aviation, company culture, and business integrity. Throughout the country's economic ups and downs, Southwest Airlines remains strong with faithful travelers and unmistakable branding. So what is it about this iconic airline that makes it so successful and its patrons so loyal? We're breaking it down…
History of Success
Founded by Rollin King and Herb Kelleher in 1967, Southwest got its start in Texas with this notion: "If you get your passengers to their destinations when they want to get there, on time, at the lowest possible fares, and make darn sure they have a good time doing it, people will fly your airline."  Today, Southwest Airlines pilots more than 700 airplanes, serving 97 destinations across the United States and seven additional countries, while carrying more travelers in the United States than any other airline. Southwest remains the only U.S. airline in history to experience 43 consecutive years of annual profitability, a distinction aided by the 2011 acquisition of AirTran Airways.
One of a Kind Hospitality
If you have recently flown with Southwest, you may have noticed the quirky nature of their staff. Their welcoming nature and quick-witted comedy make travelers feel both calm and comforted. The character of their staff is an active reflection of their mission, which states: "The mission of Southwest Airlines is dedication to the highest quality of Customer Service delivered with a sense of warmth, friendliness, individual pride, and Company Spirit."
Every Southwest guest receives the same special treatment. For example, there are no assigned seats or classes on a Southwest flight. This not only aids in consistency but also quality customer service. By not assigning seats, Southwest is able to insure swift boarding to get the plane in the air on time, every time. Southwest is also the only major U.S. airline to offer free checked bags*. Southwest has been so consistent with the quality of their service, they have received the lowest ratio of complaints per passengers boarded of all major U.S. carriers that have been reporting statistics to the Department of Transportation since September 1987.
Cool Company Culture
Company culture bleeds onto the quality of service they provide and ultimately the overall customer experience. Forbes Magazine ranked Southwest Airlines #18 on their Best Employers list and #7 on their World's Most Admired list (A list they have made for 22 consecutive years). With business accolades like these, it makes sense that Southwest would also achieve added honors including Trip Advisor's Best Airline on their Traveler's Choice Best of 2015 list.
Southwest Airlines is repeatedly recognized as a desirable employer. Today, more than 50,000 employees enjoy working for the airline while hundreds of thousands hope to join. In 2015, Southwest received more than 370,000 resumes and hired more than 6,000.
The Boeing 737
Perhaps the most consistent thing about Southwest Airlines is their Boeing 737 airplanes. What is the benefit of flying one type of airplane? With one airplane, every pilot is able to fly any of the company's airplanes. Pilots, mechanics, and attendants know the ins and outs of every aircraft because every aircraft is the same. Any available pilot can fly any Southwest plane, eliminating crew delays. This also creates consistent, reliable and recognizable branding; there's no mistaking a Southwest plane.
In conclusion, Southwest Airlines has an unprecedented success story. The company continues to attribute their achievements in growth and financial profitability to their employees and corporate culture.  Paired with decades of consistency and reliability, Southwest Airlines is a travel brand worth standing behind, and flying with.


Michelle began freelancing after 8 years of marketing within the travel and entertainment industry. Her studies embody journalism and fine arts, and her background includes copywriting, brand development and social media management for everything from small businesses to global corporations. Fun fact: Michelle loves photography and used to be a professional dancer.