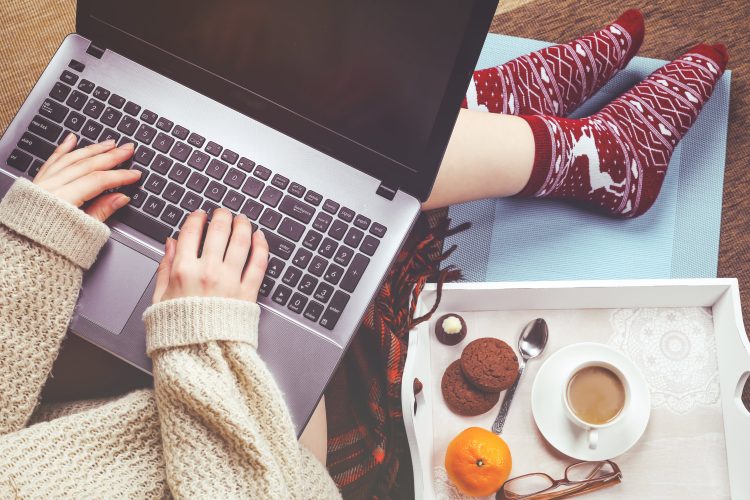 How to Balance a Full-Time Job and Be a Freelance Writer
I am a freelance writer. I'm also a full-time copywriter. I'm often questioned about how I manage my time and commitments. The thing is, I'm not unique; several writers have full-time jobs while managing a freelance writing business. Although it's not easy to balance a full-time job and be a freelance writer, it is entirely possible.
Follow this advice and you'll be on your way to running a freelance writing side gig while working full-time.
Understand Your Availability
When I began my freelance journey, I was a senior in college. I had all the time in the world other than classes, my internship, and athletic commitments. I was able to complete upwards of 30 hours of freelance work a week if I wanted to. However, knowing that my schoolwork came first, I took on only a maximum of 20 hours each week. As I graduated and obtained my first full-time job in my industry, my availability lessened. I still took on freelance projects and continued with my current clients, as time allowed.
Understanding how much time you truly can commit to freelance writing is vital. Otherwise, you'll end up overworking yourself. Give yourself enough time to complete your freelance writing work, but be sure to consider other factors such as:
Sleep
Your full-time job commitments
Time to get ready each day
Time with friends
Exercise, hobbies, etc.
Cleaning
Personal appointments
You may find that your availability changes from week to week, and that's perfectly fine. So long as you know your availability and stick to it, you'll be on the right track.
Communicate Your Availability to Clients
While I'm aware of my availability at all times, my clients may not. Right from the start, I tell my freelance clients that my full-time job is my priority. After all, it's a full salary. I then communicate that I tend to complete my freelance work on nights and weekends. If this is not what they are looking for, our professional relationship will not work out.
Find opportunities that fit your availability. Believe me, there are plenty.
Set Boundaries
Once my clients understand that I have a full-time job, I let them know that I am unavailable during those hours. My focus is on my full-time job and only my full-time job. I am available for my freelance clients before the typical workday hours and after.
If a client cannot respect these boundaries, it will be impossible for you to manage your day job and the client's freelance writing requests. Setting boundaries and sticking to them are key to a successful relationship between a full-time job and freelance writing business.
Be Honest
The trick to understanding your availability, communicating with clients, and setting boundaries is honesty. Without being honest, you'll trick yourself into thinking you have more time for freelance writing than you really do. Or, you'll find yourself working on freelance projects during office hours for your full-time job (never do this).
If my availability changes during a particular week, I am honest and tell my freelance clients that my time is limited. If I have more opportunities for writing during the week, I let my clients know that as well.
Also be honest with your full-time employer about your freelance writing work. Be sure to check that your company allows you to do so, as many have clauses in employee handbooks about additional work.
Balancing a Full-Time Job and Freelance Writing is Possible
Follow my tips and you'll be all set for a full-time job and freelance writing career. For more freelance writing advice, follow the ContentWriters blog.
Don't forget to apply to be a freelance writer for ContentWriters as well!


Anne is a copywriter and digital marketing specialist currently residing in the Greater Nashville area. Originally from New England, she leverages her three top talents (writing, marketing, and coffee consuming) for businesses and brands of all sizes across the globe.
Anne is a 2013 Marketing Communications/Advertising graduate from Western New England University in Springfield, MA. She credits her launch into writing to her legendary elementary school poem about pizza that wowed the judges and won the creative writing award in her school district.
When not writing or working on marketing campaigns, you can find Anne at a coffee shop, exploring somewhere new, or training in martial arts as a 3rd degree black belt.