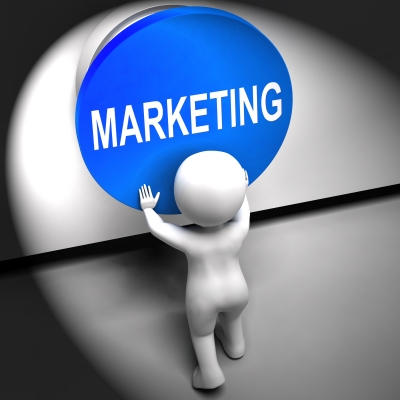 B2C Content Marketing Statistics
Marketers are constantly seeking B2C content marketing statistics because they want to know what they should be doing for better success. They want to know what others are doing because they also want to know what works. It saves time and money. The following B2C content marketing statistics can help you in the same way as you start marketing your content.
People with a Content Marketing Strategy
You can't go anywhere if you don't know where you are going. According to the Content Marketing Institute, 39% of marketers have a documented content marketing strategy. That means they have a plan written down on how they will advertise their content online. They probably have a content calendar, they then have a plan of when they will post the link on social networks and when they will promote the content on forums and other related blogs. With a concrete plan, these marketers are better able to follow the results of it and make changes as needed.
Most Used Social Networks for Content Distribution
There are many social networks, so it's important to know which ones have the most influence. The Content Marketing Institute reports that in 2013, Facebook took the lead as the social network that people used the most for distributing content. Other popular ones are Twitter, YouTube, LinkedIn, and Google+.
Be careful with this information. It does have a lot to do with your audience. You need to do research on where your consumers spend their time online because most of them may be on LinkedIn or Pinterest more. In that case, you should focus more on those even though they didn't end up being the most popular ones in Content Marketing Institute's study.
The Effectiveness of Content Marketing on Social Media
In a study by Vivipins, the top third reason people used social media was to read interesting content. What this means is that people turn to social networks for content. This is why it's not only useful to publish content that helps people, but also content that entertains them.
How Much Content People Need
While this statistic is from Hubspot's 2011 research, it still applies today because it makes sense. Websites with 401-1000 pages end up with 6 times more leads than those with less than 100 pages. The more pages you have on your site, the more times it will be indexed, which increases the changes they will be shown to your target audience.
How Many People Outsource Content
It's obvious content marketing is valuable to the success of an online business. With running a business and then marketing content, there's just no time left for most people. This is why 62% of companies outsource content. This means they have someone else writes their blog posts, articles, and even social media posts. When they have someone else write their content, they can focus on just marketing it. Some company owners even hire someone to market their content too.
If you're ready to increase your content marketing to consumers, contact us. You can outsource content creation by working with our professional team of content writers. We will match you up with one of our writers who has experience in your industry, so you receive top notch content you can be proud to market in many ways. Call, email or chat with us now.