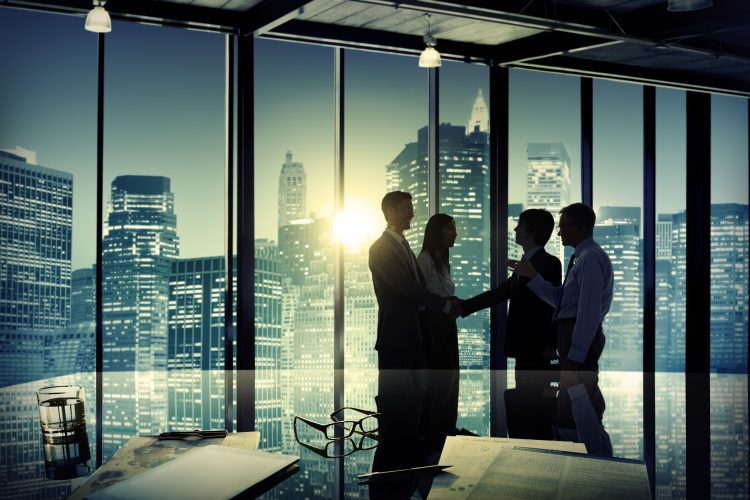 B2B vs. B2C Enterprises: Are They Very Different?
If you're in the world of business or marketing, you've likely heard the phrase "B2B vs. B2C." If you haven't heard it before, it may be easy to write it off as business mumbo jumbo — jargon that high level marketing professionals use to sound intelligent.
That's not really the case. If you've never learned what these two phrases mean, or you're unsure about the difference, then step right up. Class is in session!
What is B2B vs. B2C?
A B2B company targets other businesses with their products or services. They design things that other companies want and need to continue running their business (or to improve the way they conduct business). B2B also includes wholesalers that sell their products to other companies so they can resell them at a higher price.
B2C, on the other hand, sells to people like you and me. These are the Targets and Safeways and Steve Maddens of the world.
So, are they really that different in terms of content?
The short answer is, yes. But we understand why it might not look like it at first glance. After all, when it comes to content, a blog post is a blog post is a blog post, right? When you're reading content, you're probably not asking yourself questions like, "Who is this written for?" Instead, you're automatically going to recognize whether or not the content speaks to you, interests you, and if the company has products that interest you. So we can see why it might be hard to distinguish B2C content from B2B content on the surface.
To really understand the difference, you need to think about the various approaches used in content marketing and blogging. First thing to know: there's so much more to blogging than feel-good mommy blogs and enticing recipe blogs. Sure, those have their place in the blogging world — but they're not really content marketing.
What is content marketing?
Content marketing is exactly what it sounds like. It's text that shares similarities with copywriting that companies use to represent their values, promote their brand, and present themselves as someone active in a particular industry. Content is an effective way to reach an audience. Unlike personal blogs, which may be written for fun, a professional blog has another goal in mind: attracting the attention of a target audience and connecting with them in an authentic way.
Audience is key.
Here is where B2B vs. B2C comes in. Ahhh, it all makes sense now, right? If you're a wholesaler, you want content targeting other companies (B2B). If you're a retailer, your content should target consumers (B2C). While it may seem the same on the surface, it's really not.
Need help understanding the difference or tackling your own content?
We are content marketing professionals. We live and breathe content. Want to start developing your content strategy? Contact us today!


When she's not watching New Girl, you'll probably find Allison with a notepad in hand. She's always writing. Heck, she even went to school for it and came out with a Bachelor of Science in English. Thanks, Towson University!
When Allison's not writing, you'll probably find her somewhere near a kitchen. She is a cooking fiend. Or she might be out discovering hidden restaurant gems (yaaasss Whisk). Speaking of food, her favorite pastime is feeding peanut butter to Peggy the pug.
A few brands she's worked with include Subway Restaurants, Dr Pepper, Cold Stone, Virtru, Boca Terry, and maybe your brand in the near future, too?