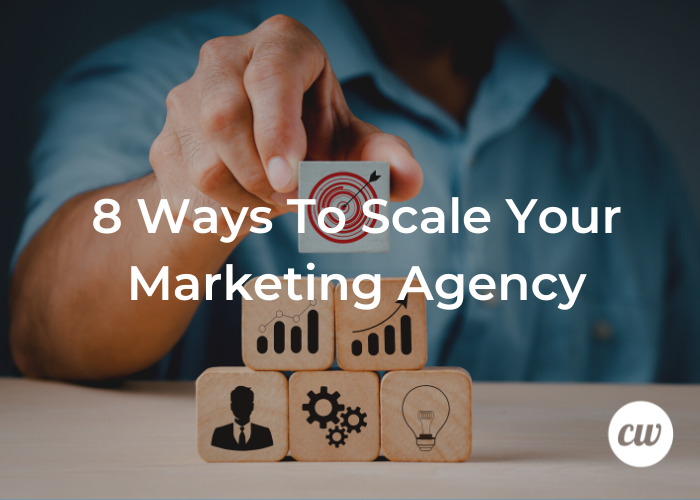 8 Ways To Scale Your Marketing Agency
Scaling your marketing agency is crucial to business success. The problem is quality marketing is a high-skill and high-effort endeavor.
Marketing agencies that are ready to expand their programs face challenges. They need a steady flow of client projects to keep staff busy without overwhelming or leaving them with nothing to do. Profit margins for marketing agencies are relatively low, so even a brief imbalance between workflow and payroll can be damaging.
There is also the issue of service quality fast $100 loan . Marketing services are not one-size-fits-all, and each client requires some customization. Marketing agencies are not selling a product as much as expertise and time, so more production requires more qualified people to do the work.
Despite these challenges, you can scale your marketing agency into a large, reputable brand. Read on for eight ways to grow your business and your income.
1. Refine Your Target Personas
Step one is to be precise about the businesses you serve best. Take a good look at your target personas to improve how you spend your energy and resources.
Executing a wide variety of marketing services for different businesses takes flexibility, time, and expertise. You can get more done in less time when you are laser-focused on a few industry verticals you prefer to serve. You can always add more later.
2. Increase Your Rates
Higher profit margins give you more money to invest in your business. It also reduces risk when you scale your agency because a client or two leaving won't have the same impact.
Many agencies hesitate to raise their prices because they fear losing clients. You may lose some clients when you raise prices, but if you've got well-established sales funnels and quality services, it's temporary.
Another strategy is to change your prices gradually by increasing rates for incoming clients and leaving existing clients at the old rates. Eventually, when several clients pay the new rates, you can raise rates on all clients without as much financial impact.
3. Optimize Packages, Processes, and Workflow
Effective marketing engagements require creativity and customization. But as an agency, having some standard processes and offerings improves scalability.
For example, marketing packages simplify the sales process. Mapped processes and workflows keep staff aligned without needing constant oversight.
Start with the things that are necessary for every client engagement, such as onboarding, project briefing, and sharing feedback.
When defining a process or workflow for your agency, some questions to answer are:
What is involved at each stage?
Who takes ownership?
Who do they notify when their part is completed?
When you have a trackable and repeatable process, you position your agency to streamline projects and consistently hit deadlines – even when the volume of work skyrockets.
Without a structured workflow, it's too easy for tasks to fall through the cracks or for communication between team members to break down. Tools like HubSpot Marketing Automation can help. Another time-saver is pre-written email templates for specific stages in the process.

4. Design Scalable Strategies
Legos are a perfect demonstration of infinite scalability and a great example of how to scale your marketing agency. Why? Because Legos are reduced to simple blocks that fit together in various ways.
A critical step toward scaling your agency may be to simplify each process. A small, agile team of experts can flex, move, and create on-demand. As the team and volume of work grow, so does the need for efficiency.
A robust measure of current efficiency is client ROI. Where does your team deliver outstanding results? You can lean into what is working and trim down on what is not (or create new strategies to improve those areas).
5. Add Complimentary Services
At first, adding additional services may seem the opposite of designing scalable strategies. They work together very well. The trick is to apply the same scalable process to each service you offer.
What do your clients often need that you don't yet offer? How can you save them from seeking other agencies or marketing help by bringing more valuable services in-house?
Additional services with optimized, scalable operations give you more ways to generate revenue from each client. It can also help you use your team's skills more efficiently and maintain the steady flow of work you need to keep your business growing.
6. Cultivate Strong Relationships
Customer loyalty reduces churn, increases the lifetime value of each client, and increases overall revenue. Happy customers are more likely to refer new clients to your agency. Two significant components of building outstanding customer relationships are quality deliverables and positive customer service experiences.
Just one or two bad experiences with someone in your agency can send a client packing. You want to ensure that all client-facing employees have strong customer service skills and know-how to address concerns or escalate to someone who does. Even when your services and results are outstanding, poor management of customer relationships can damage your bottom line.
A second part of cultivating relationships that help scale a marketing agency is consciously building your brand. It's likely you do this all the time for clients, but how distinctly does your agency stand out from the competition?
Do clients know at a glance what distinguishes you? What values do you represent in your brand's marketing? Is this carried through to the client experience?

Finally, your clients' opinions aren't the only ones that matter. If your agency is well-respected among peers and industry experts, it will gain additional visibility.
If there are agencies you respect who have complimentary services, feature them in your blog or podcast. You can interview their leadership, interact with their content, or review their products. When you support another business' success, you open the door for a mutually beneficial relationship.
7. Grow Your Team
In a business with simple and repeatable tasks, like food service or manufacturing, the skills of individual team members are less critical than the structures they follow. Almost anyone can fulfill the required tasks if they are set up correctly.
When you scale a marketing agency, skills and creativity matter. You can't hire the least expensive people and expect to see the quality of work you need to excel in the industry.
Instead, you want employees with some expertise and ability. However, you can achieve a happy medium and simplify the skills you need from each employee by optimizing your workflows and strategies as described above.
Choosing team members strategically to fit into your operation is crucial. Hiring new people can be one of the biggest challenges to scaling a marketing agency because you carefully balance their skills, cost, and effectiveness.
In addition, there is always some degree of turnover. If you pay too little, you risk investing in team members and losing them quickly. If you pay too much, you eat into your profitability.
Harmony within your team is another factor. A post-mortem of failed startups found that 14% failed because they didn't have the right team, and another 7% failed due to disharmony among employees or investors.
Here are four ways to minimize the downside of growing your team:
You can use a third-party recruiter to save you time finding and vetting new prospects.
You can establish an onboarding process that includes mentoring with effective, established team members.
You can invest in training for all new employees (like HubSpot Academy).
You can outsource some tasks (like content writing) to keep your crew agile and easy to manage.
8. Content Marketing
If your agency offers SEO services, you are likely selling the benefits of content marketing every day. Unless a business is ready to spend significant money on ads, there is nothing more effective than organic marketing to position yourself as a trusted resource.
Every marketing professional knows that individuals and businesses research and shop online. Their first step will be gathering information and educating themselves on the topic. While they may visit multiple prospective companies at that stage, they lay the groundwork for their eventual purchase.
If your agency is not producing regular, valuable, expert content, you are losing a significant opportunity to be visible to the right people at the right time.
A well-crafted blog that ranks on page one can be a source of qualified leads for months or longer.
Client referrals are the best free advertising you can get, and authoritative content that delivers value is a close second. Of course, to make this happen requires an advanced content marketing strategy and a commitment to publishing regularly.
Suppose your agency focuses on digital marketing. In that case, you may be interested to know that 72% of marketers report content marketing increases engagement and has increased the number of leads they receive. You have the expertise and answers your audience wants. Content delivers it to them exactly where they are searching for it.
If you're not sure what to write about, think about the questions you or your team answers repeatedly. You can also survey existing clients to find out what they want to know. Content research tools also help you identify trends.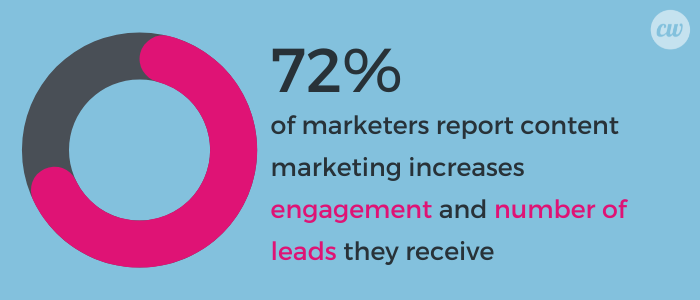 Now You Know How to Scale Your Marketing Agency
Every business owner and executive knows there are things they do well and things other people can do better. The great part of scaling your agency is adding people to your team who add to your skills and enhance what you can offer.
Don't try and tackle everything yourself. You can grow your business more quickly if you lean into your strengths and let other experts contribute where you're not as strong. It's still your vision, your company, and your success.


Joan Weisman's strong research skills, SEO knowledge, adaptability of style and voice, and passion for staying current make her an asset for freelance web content, SEO, and copywriting.