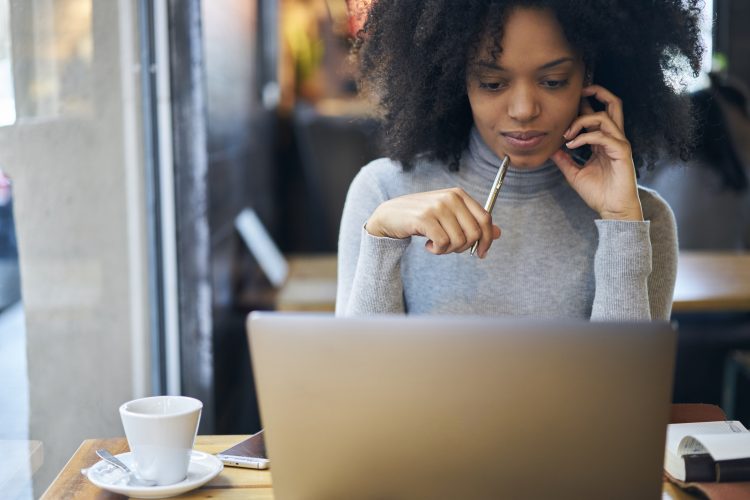 7 Tips for Taking Your Content Writing Career to the Next Level
As a content writer, there is no shortage of opportunities. From blog posts to website copy, from sales letters to newsletters, there's a variety of projects to sink your teeth into.
But here's the problem: many content writers find themselves stuck in a rut. They want to take their content writing career to the next level, but don't have any clue about how to do so.
In addition to avoiding common mistakes, here are seven tips you can follow to break out of your rut and begin experiencing more success:
1. Get Serious About Your Profession
Don't let anyone tell you that content writing is easy. Don't let anyone tell you that working as a freelance writer isn't a "real job."
Once you get serious about your profession, you'll find it much easier to garner respect and reach your goals.
2. Focus on Your Writing Environment
It's critical to create a productive writing environment, as this can be the difference between success and failure.
Ideally, set up a home office that's dedicated to nothing more than your writing endeavors. This will give you a place you can go to shut off the outside world and get your work done.
3. Create a Marketing Plan
Wouldn't it be great if new leads magically appeared in your inbox every day? Unfortunately, this isn't the way things work.
Content writers, just as other service-based professionals, must have a plan for drumming up new business. With a basic marketing plan in place, you'll know exactly what you can do to generate interest and close deals.
4. Get Help
No one takes their career to the next level without outside help. Even though the life of a freelance writer can be lonely at times, you still need help to reach your goals.
For example, reach out to successful freelance writers to ask for advice and guidance. Talk to your current clients about what they like about your work, what they dislike, and anything you could do differently to provide more value.
There is help to be had – you simply need to find it.
5. Don't Work for Free
It's easy to slip into the trap of writing for free, especially when you don't have enough work to fill up your day. Rather than do this, consider other options, such as applying to work for a content writing service.
It's okay to work for free every now and again, especially if you want to build a portfolio, but be careful about focusing too much time on this.
6. Grow Your Network
As a writer, you spend a lot of time in front of your computer, never really thinking about meeting with people face-to-face. By breaking out of this funk, you can grow your network, generate leads, and land more business.
7. Set Goals
Short- and long-term goals will keep you on track, even when things aren't going as planned.
With these in place, you'll always have something to reach for. And that alone can help you push your career forward.
Final Thoughts on Growing Your Content Writing Career
There will be times when everything is going as planned and you're happy with your progress. There will also be times when you second-guess your career choice. If you want to take your content writing career to the next level, implement one or more of the tips above.